We Asked Rachael Ray to Create Burgers for the Presidential Candidates — Here's What She Came Up With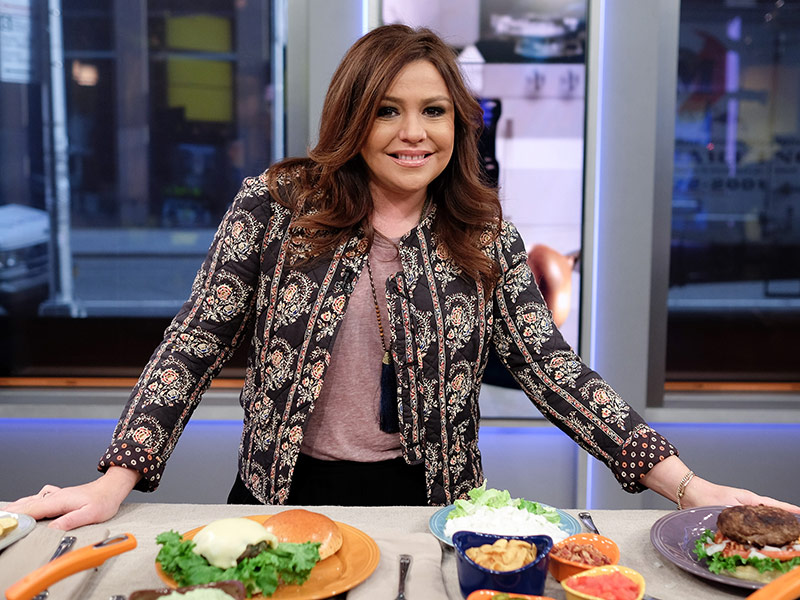 D Dipasupil/Getty
When it comes to burgers, Rachael Ray is a seasoned expert.

So when PEOPLE caught up with the celebrity chef while she filmed an upcoming guest segment on Freeform's Young & Hungry, we asked her to get in on the Super Tuesday action by coming up with burgers—on the spot!—for some of the presidential contenders.
"There could be 'The Bernie Sanders Vermont Burger' with a maple mustard, good crusted bacon, and super-sharp Vermont cheddar," Ray listed off for the Vermont senator and Democratic hopeful.
RELATED: Rachael Ray Renews Her Wedding Vows In Italy: 'There Wasn't a Dry Eye In the House'
"The Clinton Burger would be tough, though, because her husband is vegan," she continued, noting that daughter, Chelsea, was the one who encouraged former president Clinton to adapt the diet following his heart problems. "That one would have to be like a 'Go-on-the-Clinton-Cleanse Quinoa Burger.'"
And as for the most controversial candidate, Donald Trump? Ray, never one to shy away from a good pun, has a name, but not a recipe just yet. "'The Burger That Will Trump All,'" she says. "I could play around with any of their names, really."
This election season has been no stranger to food-related political metaphors. Ahead of the Iowa caucuses, one restaurant in the state created the Donald Trump burger, an edible embodiment of some of the Republican frontrunners' defining characteristics: rich, with plenty of ham.
RELATED: Giada De Laurentiis and Boyfriend Shane Farley Share Laughs and Burgers in Miami
Ben & Jerry's co-founder Ben Cohen also created a limited-edition "Bernie's Yearning" flavor, which consisted of a thin layer chocolate shell on top (a symbol of the wealthiest 1% of America) that gave way to mint ice cream (a symbol of the rest of us) — the two were meant to be mixed together to represent what we would see under a Sanders administration.
We can't tell if we're feeling politically-charged or hungry. Or both. Probably both.
—Shay Spence, @chezspence