Half Their Size's Eve Guzman: 'I Was a Size 24, Maintained a Size 6, Now I Can Wear Jeans That Are Size 2 and 4'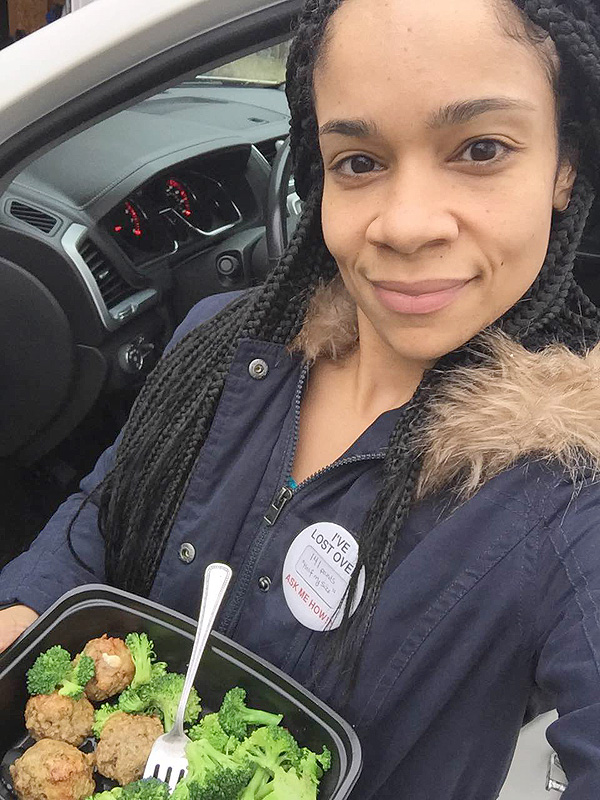 Courtesy Eve Guzman
Eve Guzman was featured in PEOPLE's 2015 Half Their Size Issue after going from 277 lbs. to 138 lbs. by dramatically decreasing her portion sizes and sticking to a high protein, low-fat, moderate carb diet. Since her weight loss, the genetic toxicology research assistant and mom of two, 33, has coached people all over the country on how to lose weight, helping them drop a combined 2,950 lbs. In the next phase of her journey, Guzman is preparing to compete in a figure competition, and will be sharing her preparation in an exclusive PEOPLE blog. You can also follow her on Instagram.

I'm officially six weeks out from gracing the stage. At the last check-in with my coach Jennifer Sturges I was measured in at 13.1 percent body fat, and down 10 lbs. of fat and 50 lbs. overall. I am now 5'1″ and 127 lbs.
Nothing fits! I have found myself living in gym clothes.. I was a size 24, maintained a size 6, and now I can wear jeans that are size 2 and 4.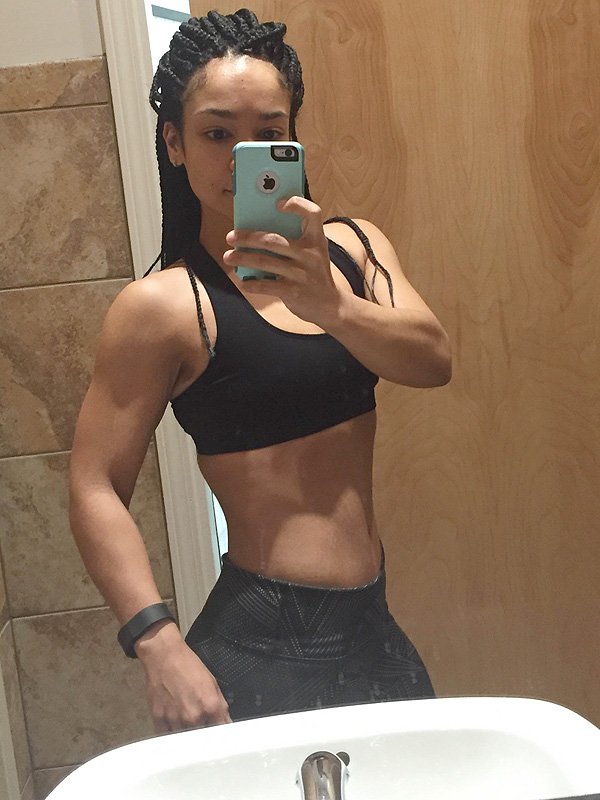 Courtesy Eve Guzman
I made it all the way to January without doing cardio. I am now up to two days of HIIT workouts a week (sprints and StairMaster) and three days of low intensity cardio. Some days I lift and do the cardio at the same time. Other days I am too exhausted and half to split it up and do "two-a-days."
I am rotating between low and high-carb days to help me lean out for the show. We are in the last stretch so I am focusing on high protein daily, while challenging my metabolism to burn stored fat while maintaining muscle.
Here is an example of what I eat on a typical low-carb day:
Meal One: Egg whites with spinach and low fat cheese or a protein shake
Meal Two: Chicken breast and sautéed zucchini with bell peppers
Meal Three: Ground turkey taco bowl with romaine lettuce and chipotle salsa
Meal Four: Chicken breast on a spring mix salad with Trader Joe's pear vinaigrette dressing
Meal Five: Protein mug cake (protein powder + egg whites)
Meal Six: Egg white scramble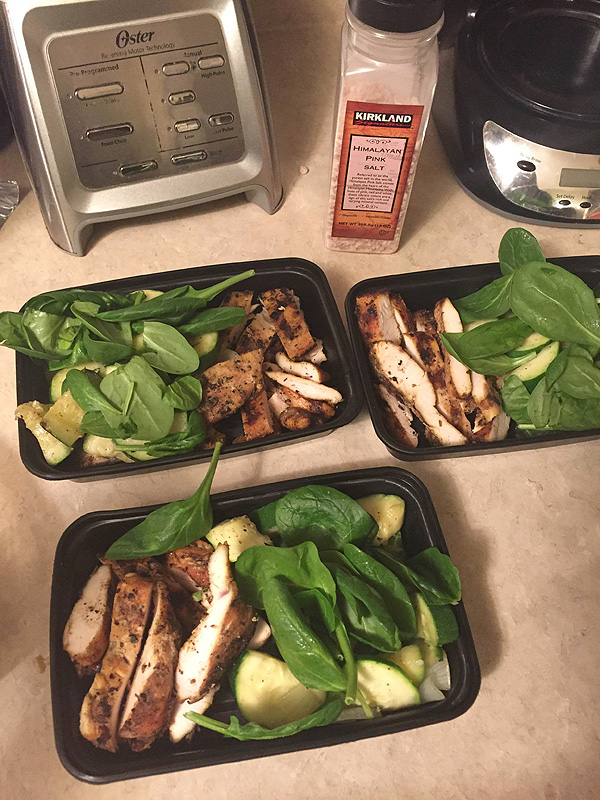 Courtesy Eve Guzman
It has been a struggle, but I am committed to it. On Friday night I found myself hiding in my bedroom from two deep-dish pepperoni pizzas that were in the kitchen. I find myself craving things I don't typically eat, like doughnuts and peanut butter and jelly sandwiches. One day I made a sandwich for my son, and my daughter caught me in the kitchen licking the knife. She swiped the butter knife out of my hand and said, "That's not on your plan!"
Figure competitions are not judged on muscle tone and leanness alone. You are also judged on stage presentation. This includes posing in 5¾-inch posing heels. I was grateful enough to become a sponsored athlete of the The Shoe Fairy. She custom-designed my posing shoes with Swarovski crystals!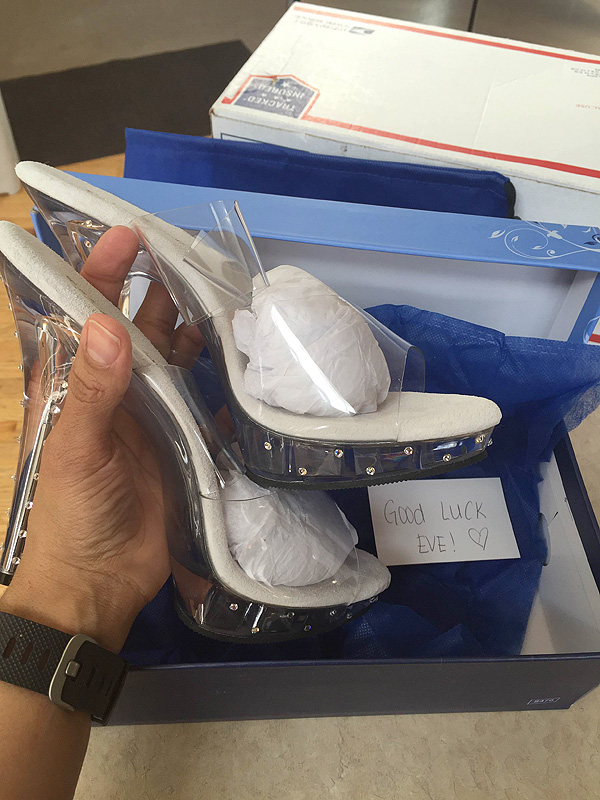 Courtesy Eve Guzman
I participated in my first posing clinic this weekend with body IFBB pros Karina Rhode and Kim McGuire. The group of girls were amazing; most of us were newbies.
Wearing heels in a dress is one thing, but wearing heels almost naked while trying to display all the work I have done over the last 16 weeks is another. I have committed myself to practice posing every day up until the first show on April 2.
I have realized that the formula for success in figure prep is easy – it all comes down to hustle and grind, which isn't so easy!
—Eve Guzman