Sally's Baking Addiction: Get a Double Dose of Chocolate with These Hot Cocoa Cupcakes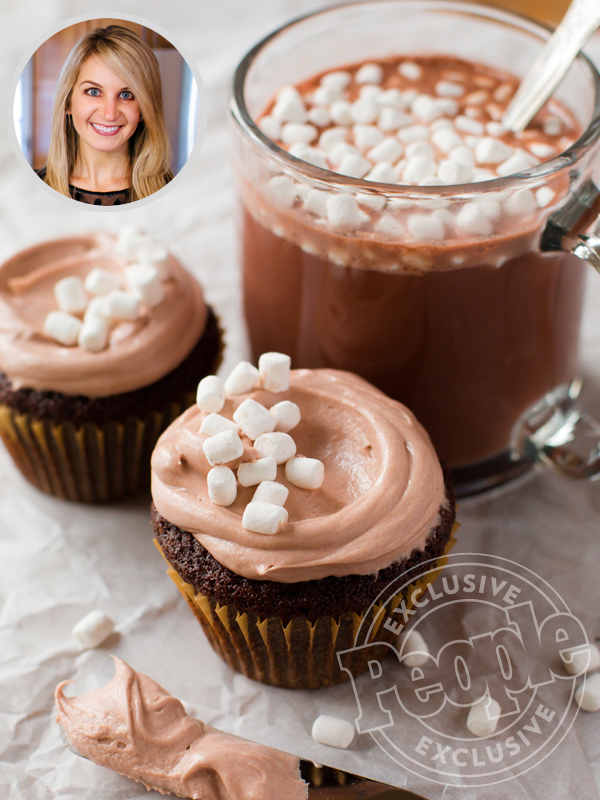 Sally McKenney Quinn; Inset: Jen Woodruff
We're nearing the end of winter, but warm weather isn't necessarily around the corner.

Here's how we can stay warm: a giant mug of hot cocoa (extra marshmallows, please) with a chocolate overloaded hot cocoa cupcake on the side. Heck, even if it's warm where you live—could you really pass up on all this chocolate?
RELATED: Sally's Baking Addiction: How to Make Decadent Skillet Caramel Brownies
The method for this frosting is actually really simple. You'll heat some dry hot cocoa mix with heavy cream on the stovetop. The point is to dissolve all those hot cocoa granules into a super thick and creamy chocolate-y mixture to add to the frosting. The rest of the frosting is pretty standard, but the taste is anything but ordinary! Hot cocoa-flavored frosting is pretty much my new obsession this winter.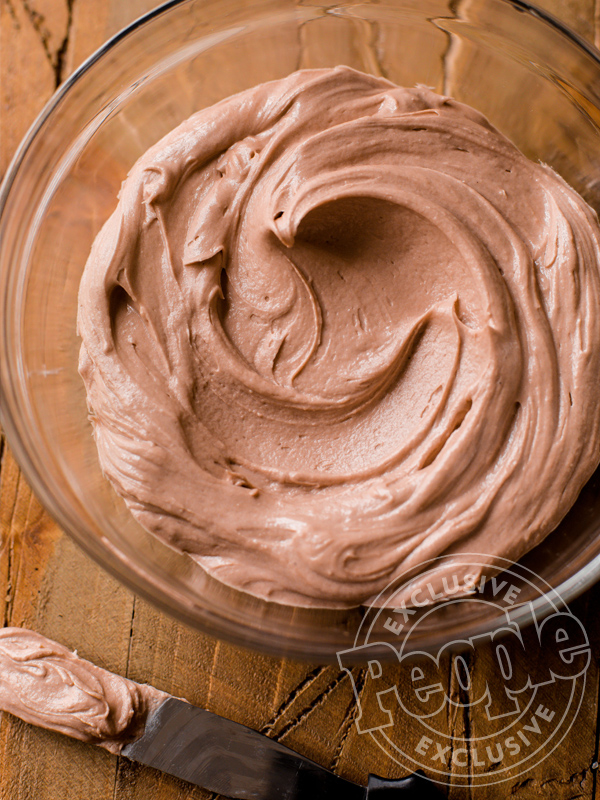 Sally McKenney Quinn
As for the chocolate cupcakes? That's my go-to recipe. They're super easy, moist, indulgent, and explode with rich chocolate flavor in every single bite.
The best part about these hot cocoa cupcakes has to be those teeny tiny marshmallows on top. I just got those from the hot cocoa packets and highly advise you don't leave them out because they're absolutely adorable, delicious, and festive. Hot cocoa bliss right here!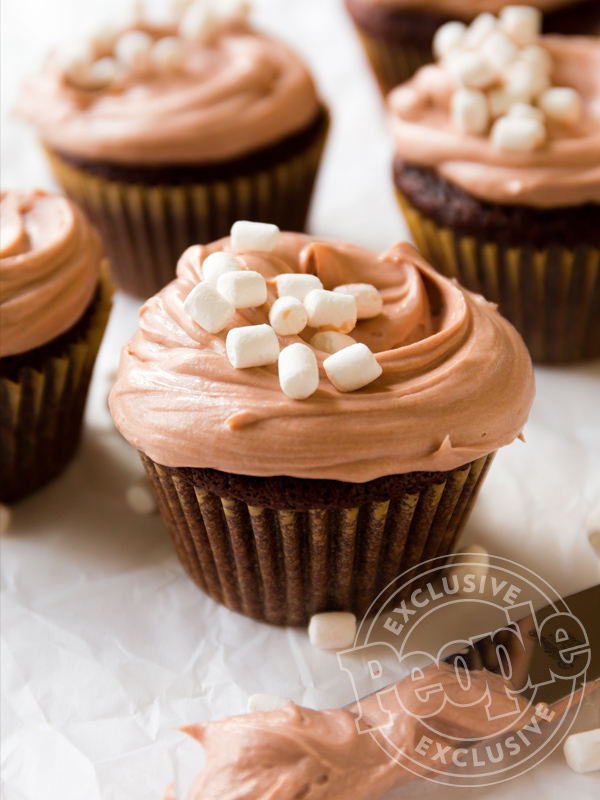 Sally McKenney Quinn
Hot Cocoa Cupcakes
Makes 14
½ cup unsweetened natural cocoa powder
¾ cup all-purpose flour
½ tsp. baking soda
¾ tsp. baking powder
¼ tsp. salt
2 large eggs, at room temperature
½ cup granulated sugar
½ cup packed light brown sugar
⅓ cup vegetable oil
2 tsp. pure vanilla extract
½ cup buttermilk
½ cup dry hot chocolate mix (no marshmallows)
⅓ cup heavy cream
½ cup unsalted butter, softened to room temperature
3 – 3 and ½ cups confectioners' sugar
1 tsp. pure vanilla extract
RELATED: 10 Incredible Ways to Upgrade Your Hot Chocolate
1. Preheat the oven to 350°F. Line a 12-cup muffin pan with cupcake liners. Line a second pan with 2 liners (this recipe makes about 14 cupcakes). Set aside.
2. Make the cupcakes: In a large bowl, whisk the cocoa powder, flour, baking soda, baking powder, and salt together until thoroughly combined. Set aside. In a medium bowl, whisk the eggs, sugar, brown sugar, oil, and vanilla together until completely smooth. Pour half of the wet ingredients into the dry ingredients. Then half of the buttermilk. Gently stir – about 5 stirs. Repeat with the remaining wet ingredients and buttermilk. Stir until *just* combined; do not overmix. The batter won't be very thick.
3. Pour or spoon the batter into the liners — fill only halfway to avoid spilling over the sides. Bake for 18-19 minutes, or until a toothpick inserted in the center comes out clean. Allow to cool completely before frosting.
4. Make the frosting: Whisk the hot chocolate mix and heavy cream together in a small saucepan set over medium heat. Continually whisk until warm and completely combined. Remove from heat and allow to cool for 10 minutes. Using a handheld or stand mixer fitted with a whisk attachment, beat the softened butter on medium speed for 1 minute until completely smooth and creamy. Add 3 cups of confectioners' sugar, hot chocolate mixture, and vanilla extract. Beat on low speed for about 20 seconds, then gradually increase to high speed and beat for 2 minutes. If you'd like it a little thicker, add ½ cup more confectioners' sugar. Frost cooled cupcakes. Decorate with marshmallows.