Taco Bell Is Smashing Cheetos Into Their Crunchwraps Because They Can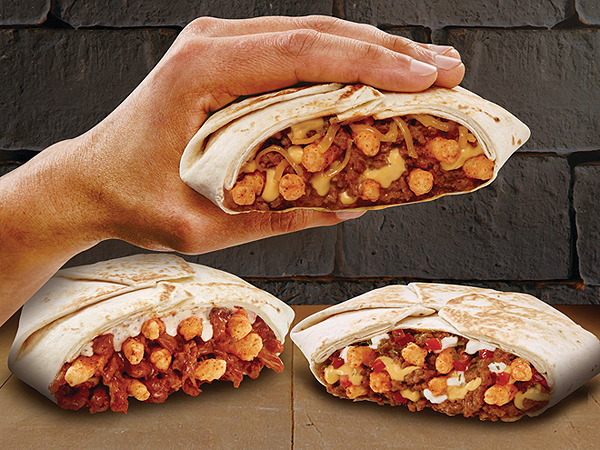 CNW Group/Taco Bell
We didn't think it was possible (or all that necessary) but Taco Bell's Crunchwrap just got cheesier and crunchier—with the help of Cheetos.

For their latest food mash-up, the fast food chain announced the release of the Cheetos Crunchwrap Slider. According to a press release, "it took months of tasting and trying different ingredient combinations to come up with this collaboration."
Tough job?
RELATED: We Tried It: Channing Tatum's Peanut Butter, Jelly and Cheetos Sandwich
The snack—only available in Canada for now—which uses the Cheetos Cheddar Jalapeño flavor, is available for $2.99 (that is almost $2 more than the original Crunchwrap Slider) and comes in three flavors: Beefy Cheddar, Spicy Chicken, and Supreme.
The Cheetos-filled options join a long list of hybrid creations to come out of Taco Bell including the Quesalupa, Naked Crispy Chicken Taco, and Doritos Locos.
RELATED: Taco Bell's New Quesalupa Has Arrived — and the Internet Is Very Pleased
Our initial reaction to the Cheetos Crunchwrap was, "What will Chrissy Teigen think of this crazy concept?" But traveling to Canada might be out of reach for the avid Taco Bell fan and mom-to-be.
It ain't easy bein' cheesy, after all.
—Ana Calderone, @anacalderone