EXCLUSIVE: See The Voice Alum RaeLynn's 'Magical, Whimsical' Wedding Cake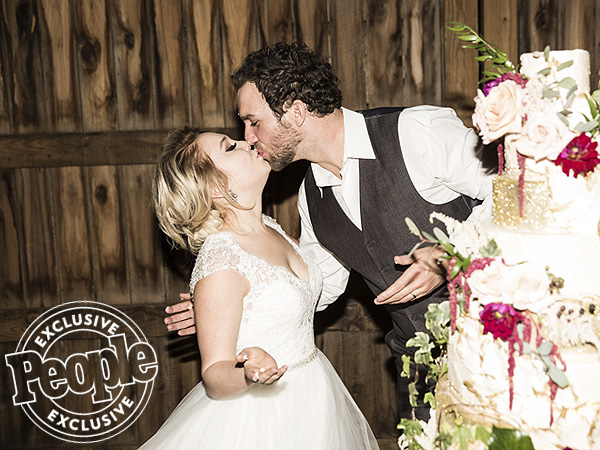 Susannah Brittany
When The Voice's RaeLynn tied the knot with financial advisor Josh Davis last Saturday the evening was pure romance — right down to the couple's wedding cake.

"[Our cake designer] Jay [Qualls] made the most magical, whimsical cake that matched our wedding theme perfectly!" RaeLynn tells PEOPLE. "Josh smashed the cake in my face, and I didn't mind it because it was chocolate."
Chocolate with a twist, that is.
RELATED: Check Out NE-YO's 6-Foot-Tall, Swarovski Crystal-Encrusted Wedding Cake
The eight-tiered cake (yes, eight!) was made of three different flavors — almond cake with almond buttercream, strawberry cake with vanilla buttercream and sliced strawberries in between each layer, and a chocolate cake filled with chocolate buttercream — to feed their 300 guests, including RaeLynn's Voice coach Blake Shelton and girlfriend Gwen Stefani.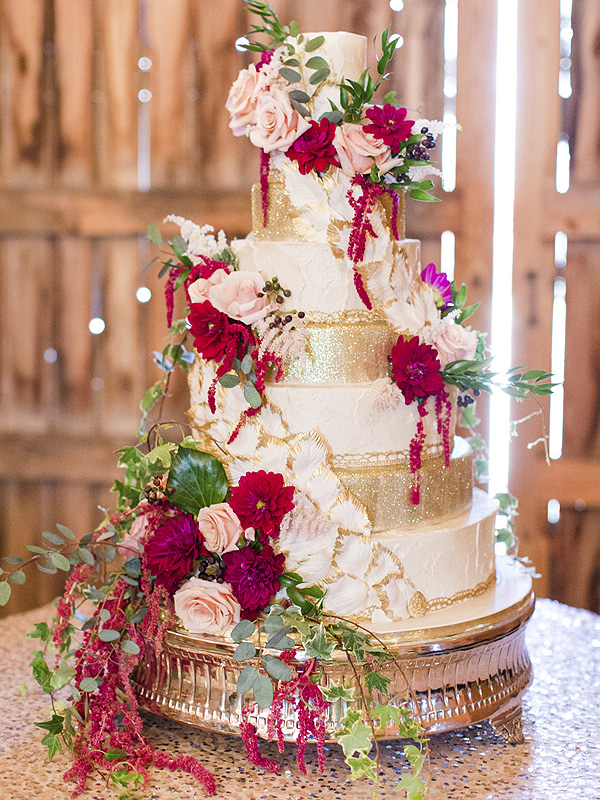 Lyndsey Portell
Inspired by the Franklin, Tennessee farm where they wed and the country wedding's overall theme, RaeLynn wanted a combination of fresh florals and metallics to accent the design. And celebrity cake designer Qualls, the owner of Frosted Affair, delivered.
RELATED: See Jamie Chung and Bryan Greenberg's Stunning Floral Wedding Cake (PHOTOS)
The cake layers alternated between a rustic, scraped buttercream airbrushed with a pearled finish and a white chocolate fondant dusted in edible gold glitter. To complete the look, a cascade of fondant molded leaves, tipped in gold, were wrapped around the cake and finished with pink roses, magenta dahlias and burgundy amaranthis with ivy and seeded eucalyptus by Caprice Palmer of the Enchanted Florist.
RELATED: Our Favorite 50 Celebrity Wedding Cakes (PHOTOS)
"We had a blast at their tasting, designing the cake and choosing flavors," says Qualls. "They were simply a delightful couple and we hit it off instantly. RaeLynn kept saying, 'I love you and I trust you!' I appreciate them letting me take creative liberty with the cake design. I think it turned out simply gorgeous … It totally reflected their style and her flair!"
—Michelle Ward Trainor, with reporting by Sarah Michaud