Unbreakable Kimmy Schmidt Star Tituss Burgess Launches New Pinot Noir for 'All the Fabulous Kings and Kweens'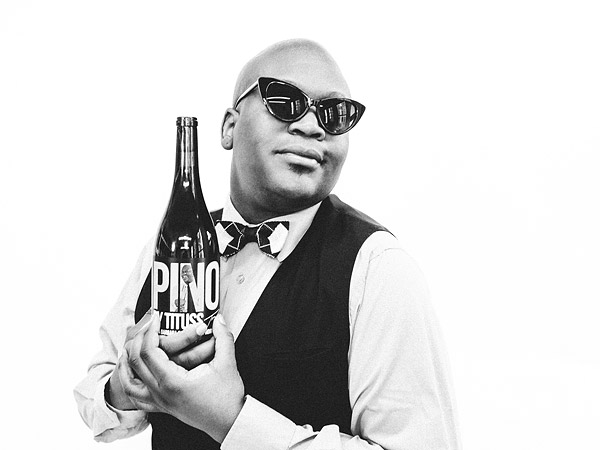 Pinot by Tituss
It was only a matter of time.

On Thursday, Unbreakable Kimmy Schmidt star Tituss Burgess announced the launch of his own Pinot Noir, Pinot by Tituss.
Burgess famously performed "Peeno Noir, an ode to black penis" on the hit Netflix show alongside Ellie Kemper, which will return for a second season on April 15.
RELATED: Celebrity Wine Club: See Which Bottles the Stars Are Sipping and Sharing
"To be enjoyed by all the fabulous Kings and Kweens," says the actor in a press release for the wine. "Pinot makes things fun."
The $24.99 per bottle wine is described has having "great acidic balance, a medium body and is ready to drink now."
"On the nose, aromas of dried fruits, slate, subtle rosemary, coriander and roses lead to flavors of plum and black cherry cola," reads the release. "Tones of toasted oak and leather delicately dance on the palate."
RELATED: Blake Shelton Introduces New Brand of Vodka: 'I'm Excited for Everyone to Finally Taste'
Burgess recommends pairing Pinot by Tituss—which is available for order online now and will start shipping March 14—with pork, lamb, grilled meats, duck or pheasant.
Piiiiiinot Noir, au revoir.
—Ana Calderone, @anacalderone