These Benedict Cumberbatch Chocolate Easter Bunnies Are Half Amazing, Half Terrifying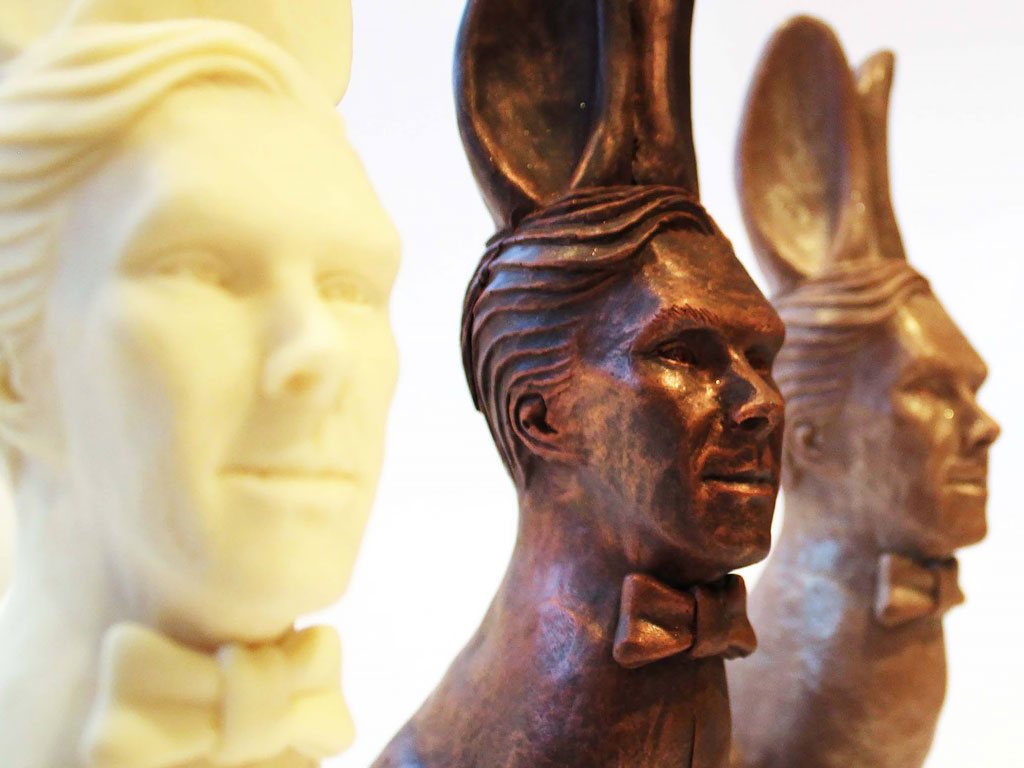 Courtesy http://www.chocolatician.com
Last Easter, a very skilled chocolatier created a life-size, edible Benedict Cumberbatch statue  — The Chocobatch, if you will — much to the delight and joy of dessert lovers and Cumberbabes everywhere.
Now, that chocolate artist is feeling inspired again, and is taking the idea one step further. Jen Lindsey-Clark of Chocolatician has designed a line of Easter chocolate bunnies — but with the unmistakable face of Benedict Cumberbatch.
Available in milk and dark chocolate, the Cumberbunny is described on the website as a "delicious Belgian chocolate rabbit with a handsome face and a tasty bottom." (We'll just leave that sentence right there for you.)
RELATED: Of Course People Were Caught Licking the Chocolate Benedict Cumberbatch Statue (Video)
Lindsey-Clark wanted to capitalize on Cumberbatch's huge fan base again the best way she knew how—through chocolate art.
"Everyone loves a bit of the Batch!" she told Metro UK. "He's an interesting character. He's a great actor and English gent and he's also making the most of his celebrity status by being able to put his political views across and making the most of his moment in a very cool way."
But if you want to get your hands on one of these holiday treats, it doesn't come cheap: Each Cumberbunny retails for around $70. And if you're willing to pony up the cash, hurry — it's a limited edition Easter item.
RELATED: Spot on Food Sculptures of Benedict Cumberbatch, Kim Kardashian, Taylor Swift & More
If Cumberbatch wants a choco-bunny for himself, however, he's going to have to order it just like the rest of us.
"I'm planning to send one over to his mum but not him," she said. "He might think it's weird eating his own face."
—Diana Pearl