The Over-the-Top Milkshake Trend Isn't Over and We Couldn't Be Happier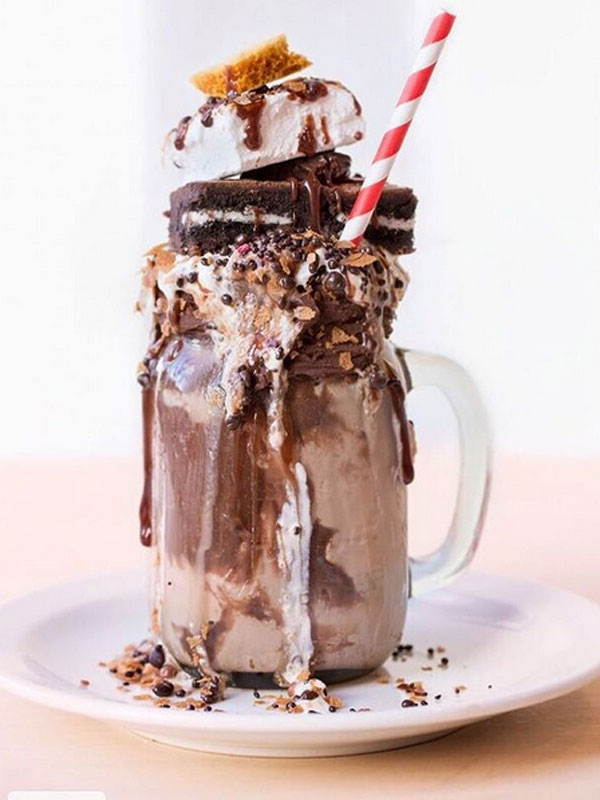 Crazy-amazing milkshakes are taking over the world! Really.

We were first introduced to outrageous milkshakes back in July when photos of Australia's own "The Freakshow" milkshakes started popping up everywhere — and boy, were they something to ogle. After composing ourselves, we were once again blown away in January when a New York City eatery decided to give the overflowing milkshake trend a try.
RELATED: These Magical Milkshake Creations Are Seriously Changing the Dessert Game
Now, London is getting in on the super-sweet action with their Freakshakes, which is inspired by Australia's delicious gem, and are currently being sold at Molly Bakes bakery.
RELATED: These Crazy, Over-the-Top Milkshakes Are Taking Instagram by Storm
These babies, which are filled to the brim with actual — well — milkshake, are topped with whole cookies, brownies and/or thick-cut marshmallows. Much like the overflowing milkshakes that preceded these London-based beauties, Freakshakes are guaranteed to satisfy the most serious of dessert cravings. They also might just set you back on your fitness goals, but let's be real: insane milkshakes > a toned bod.
Suddenly, our to-do list includes one necessary bullet point: Book a trip to London, stat.
—Grace Gavilanes