IHOP Is Giving Away Free Pancakes All Day to Celebrate the Greatest Holiday Ever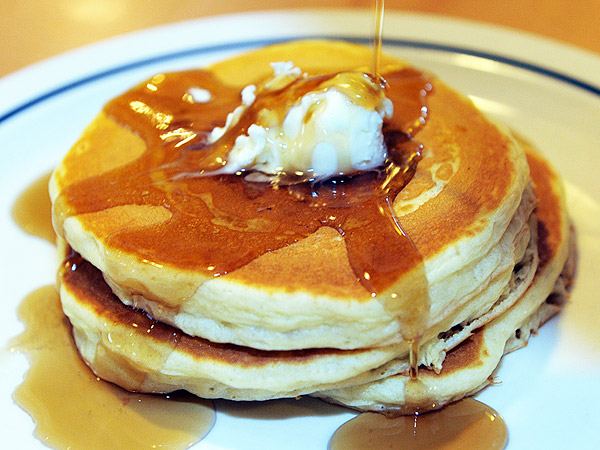 Torin Halsey/Wichita Falls Times Record News/AP
It's the most wonderful time of the year…National Pancake Day, of course. And while arbitrary food holidays are a dime a dozen in today's world, this one actually has tangible (and edible) benefits.

On Tuesday, IHOP will once again celebrate by giving out free flapjacks for customers who dine in the restaurant (sorry, on-the-go breakfast eaters). The deal lasts from 7 a.m. to 7 p.m. and gets you a stack of three pancakes at no cost. They do, however, encourage you to make a donation to the Children's Miracle Network Hospitals or another participating charity.
RELATED: Kourtney Kardashian Had Her Pajama Party Baby Shower at IHOP
This sweet deal is an annual event for the restaurant chain, which has been celebrating Pancake Day every year since 2006 and raised over $20 million for local charities in the name of a hearty breakfast (or breakfast for dinner, should you so choose).
Not near an IHOP, or just want to spend the holiday in the comfort of your own home? We've got stacks on stacks of pancake recipes to suit any mood you may find yourself in.
—Shay Spence, @chezspence