James Corden Rants Against McDonald's All-Day Breakfast: 'I Can't Be Trusted with 24/7 McMuffin Access'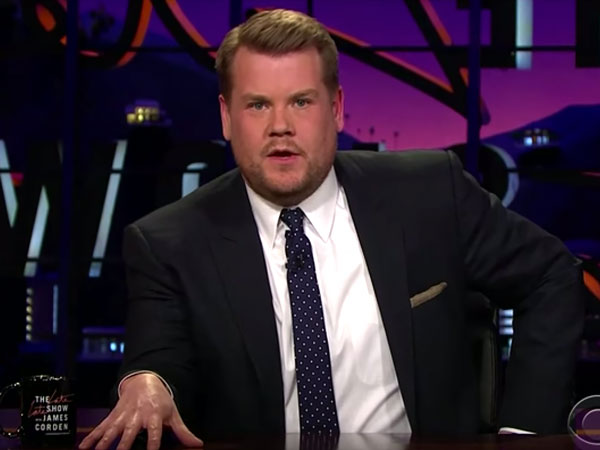 YouTube
James Corden may love McDonald's breakfast, but he hates that it's now available all day.
"We may have gained all-day breakfast, but we lost the thrill of showing up at McDonald's just before they stop serving it," the Late Late Show host said in a tirade Monday night. "Nothing can replace ordering a McGriddle at 10:29, then watching a guy who didn't wake up in time settle for chicken nuggets."
RELATED: McDonald's All-Day Breakfast Is Here … and People Have Feelings
Not only does Corden miss the thrill of the chase, but he, quite frankly, can't handle being able to order breakfast foods at all hours of the day.
"I can't be trusted with 24/7 McMuffin access," he said. "I am not a strong enough man."
Sometimes when you really love something, you have to let it go. For Corden, that means begging McDonald's to cancel their all-day policy (which would break hearts across the nation.)
RELATED: McDonald's Shamrock Shakes Are Back, and the Internet (Rightfully) Rejoices
"McDonald's breakfast is one of the best things on the planet, but it has a time and a place. Its time is before 11 a.m. and its place … I'm not telling you because I don't want you to ever see me eating it."
We see where Corden is coming from … but now that 7:30 p.m. Egg McMuffins are part of our lives, we could never give them up.
— Maria Yagoda, @mariayagoda