The World's First 'Water Bar' — Serving Exclusively H2O — Is Set to Open in the U.S.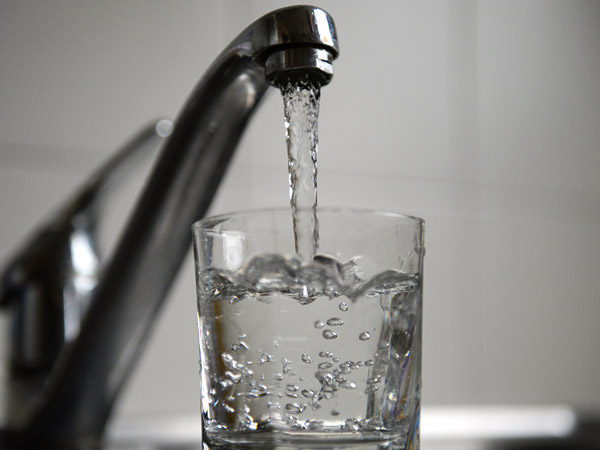 Anne-Christine Poujoulat/AFP/Getty
Northeast Minneapolis is getting a strange new addition to its bar scene: A drinking establishment that serves exclusively water.
Their motto? "Water is all we have."
The idea began in 2014 as a pop-up art project that served local tap waters to people in Minnesota, Arkansas, Illinois and North Carolina with the aim of "conversations about the importance of local water to lives and communities."
RELATED: Will Ferrell-Themed Cocktail Bar Opens in New York City
Now, Water Bar is raising funds for a "tap water taproom in northeast Minneapolis that doubles as an art-sustainability incubator."
As for how much the water will cost at the bar … that remains unclear — the creators say they won't be charging for it, assuming they reach their GoFundMe goals. What is clear (besides the water lol) is that the experience is meant to be educational.
RELATED: This New George Costanza-Themed Bar Is a Belated Festivus Miracle
"We do tasting flights," Shanai Matteson, who helped develop the idea for Water Bar, told the Minneapolis Post. "There are subtle differences in how the water is treated; for example, private well water is not really treated in the same way. Sure, it's tested and safe to drink, but it tastes different from city water. And we travel to other places and you can really tell where water isn't quite so abundant or where cities don't have the same level of treatment methods in place."
Shots, anyone?
—Maria Yagoda, @mariayagoda