Zac Efron Reveals How He Got His Ripped Baywatch Body — and His Epic 'Cheat Day' Meal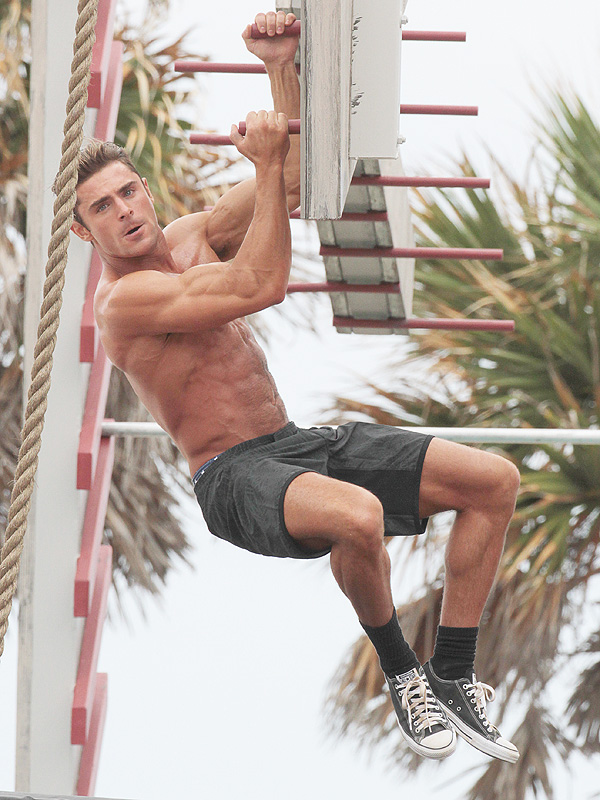 FAMAPRESS/Splash News
Zac Efron's bulked-up body transformation deserves a reward, especially since it took such willpower to get it.

The star, who has been sporting a seriously ripped physique on the set of Baywatch, took to Twitter to share his diet secret.
"9 days of absolutely zero carbs & sugar. Only organic grass feed/free range protein and organic leafy greens. This leads too…" he wrote, before following up with another tweet showing off an array of dirty dishes from his day off. "#Cheatday! Devoured a steak, 4 side potatoes/veggies, macncheese, 3 desserts bread/butter, brick o cheese & caviar."
RELATED: Jennifer Lawrence's Trainer Reveals How She Got Her Sexy Figure: 'He Changed My Body,' She Says
And we can see why he worked up such an appetite given his intense workouts (lifting Sacha Baron Cohen included.)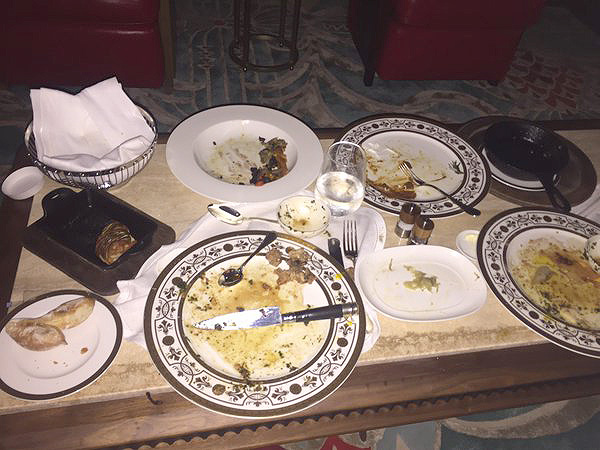 Courtesy Zac Efron
And Efron wasn't alone in his celebratory day of eating. His Baywatch co-star, Dwayne "The Rock" Johnson, also shared a photo of his cheat meal. "Strict diet while shooting, so about every 4 days we have to implement "DJ Heaven…#LateNightCarbUp #SteakAndWholeEggs #ChocolateChipBananaPancakes Destroying begins in 3…2…."he captioned a photo of (6!) pancakes and steak and eggs.
RELATED: Watch Robert De Niro Trick Zac Efron Into Making Him a Turkey Sandwich (VIDEO)
The film adaption of the hit '90s television show was announced in August and has been filming in Miami. The High School Musical alum has said the movie would be "R-rated" and "badass."
Next time these guys have a celebratory binge, we want in.
–Michelle Ward Trainor