Jessica Biel Is Very Hands-On With the Food at Her New Restaurant: 'I Want People Coming Back For That'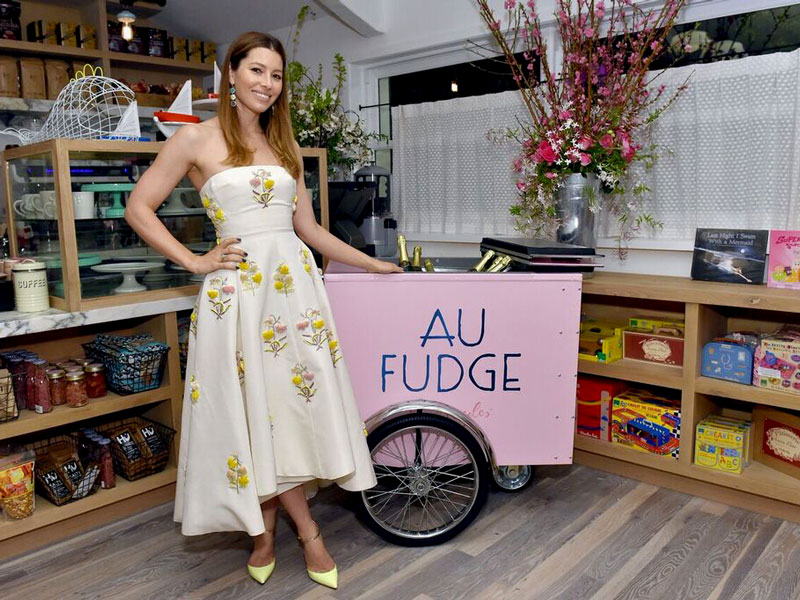 Mike Windle/Getty Images
When it comes to dining out with her 11-month-old son Silas, Jessica Biel has the same concerns as many parents.

"I have anxiety about it," she tells PEOPLE exclusively in the new issue, on stands now. "I don't want him to disrupt the neighboring diners. I hope there will be something good for him to eat, I hope the high chair is clean, I hope I brought my thing that goes over the high chair, will he have a meltdown?"
Enter Au Fudge, the chic yet family-friendly eatery that Biel opened this month, along with her partners Kimberly Muller, Estee Stanley, Jonathan Rollo, Joey Gonzalez and Monica Weinberg.
RELATED: What's on the Menu at Jessica Biel's New Restaurant? We Get the Dish
"I want people to feel like they've walked into my living room," says Biel, 34, of the restaurant and neighboring kids "creative space" complete with books, wooden toys and optional au pairs to mind the children while their parents dine.
And the food, though very appealing to the young set, is by no means kiddie-exclusive. "My favorite thing is our vegan Caesar," says Biel of the American-influenced menu by chef James King. "And I love our turkey burger! The food element is a big part of it. I want people coming back for that."
RELATED: Jessica Biel on Her New Restaurant: 'It's a Place You Can Take Your Kids or Your Girlfriends'
And, for a bit of a respite in a busy world. Says Biel: "Being a parent is the hardest job in the world. I wanted to create a space that really caters to people in that community, to the people with jobs that never end and that you never get an award for. It's a space where the hardest working people can come in, lay back for a second and feel like they're being taken care of."
—Aili Nahas
For exclusive photos of Jessica Biel and a sneak peek inside Au Fudge, pick up the new issue of PEOPLE, on stands now.