Soleil Moon Frye Talks Staying Fit During Her Fourth Pregnancy (and Shedding the Baby Weight Afterwards)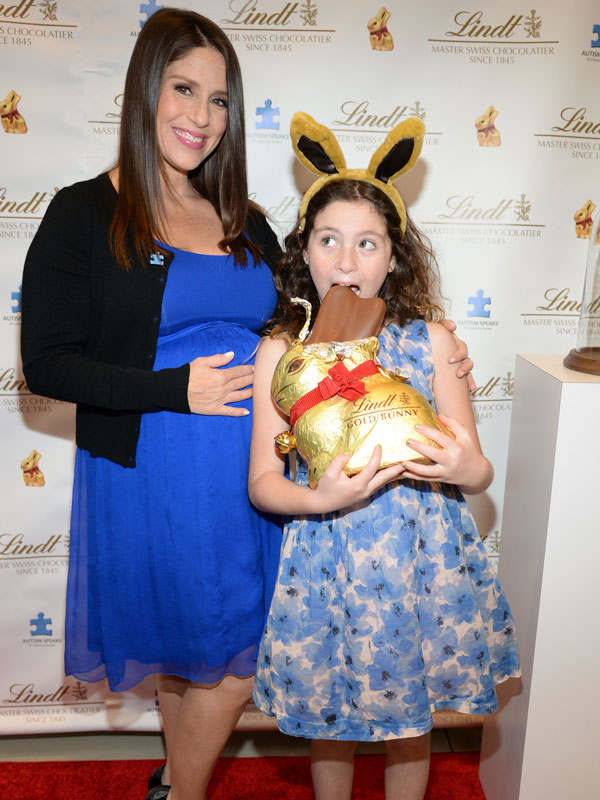 Michael Simon/startraksphoto.com
For Soleil Moon Frye, staying healthy is a family affair.

"I do a lot of walking," the mother of three (and almost four!) told PEOPLE at the launch of the Lindt GOLD BUNNY Celebrity Auction benefitting Autism Speaks. "Things that you can do with the kids. I'm running after them so much, so just staying active and running after the kids and being with [them], and we cook a lot together."
Frye said one of their favorite activities is picking up fresh produce for their homemade meals.
RELATED: Khloé Kardashian Shares 5 (Really Easy!) Diet Tips That Helped Her Lose 40 Lbs.
"We go to the farmers market and we gather fresh veggies and fruit," she says. "Teaching them about food is a great way [to stay healthy] because then you really know what you're eating. And if you can't go to the farmers market, at least just being aware and cooking together."
She is pregnant with baby number four, but she made headlines for losing 40 pounds after giving birth to her son, Lyric, who is now 2. So what's her best advice for losing the baby belly?
"I think the most important thing is first, just being able to be present and take the time to enjoy and do what's right for you," she said. "I think everyone is totally different and what feels right for some might not feel right for others and so I don't think there should be a pressure to try and get right back. I mean, for me, it did not happen quickly or easily."
RELATED: Pregnant Chrissy Teigen Still Works Out 5 Days a Week
Frye also has some tricks beyond managing exercise and food intake.
"Drinking lots and lots of water," she said. "Of course, I love sugar. And now when I'm trying to do something different, I'll get my sparkling water and then I'll add fruit to it, which gives it a little bit of that sweetness."
—Blake Bakkila, @bcbakkila