Exclusive: A Peek Into Jason Biggs' New York City Loft (PHOTOS)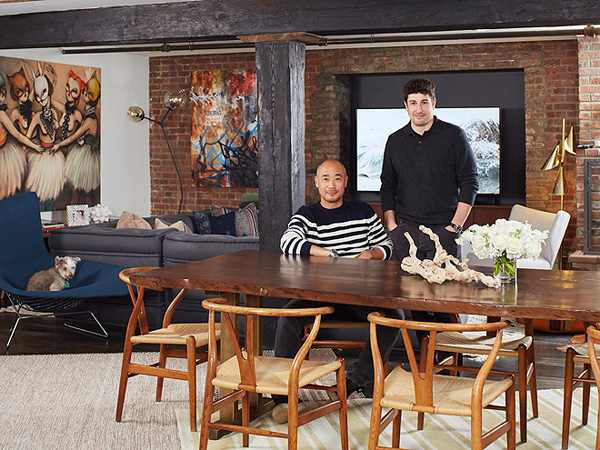 Laura Moss for Wayfair
When Jason Biggs and his wife Jenny decided to spruce up their industrial New York City loft, the actors knew exactly who to turn to: celebrity interior designer Cliff Fong (above), who has designed spaces for Ellen DeGeneres and Portia De Rossi and TV producer Ryan Murphy, and who also serves as a judge on Ellen's Design Challenge."We worked with him on our last two houses in L.A. and hopefully more to come," says Biggs, who describes their style as eclectic, rebellious and comfortable.

Fong says designing a personal space is all about layers. When tackling a new project, he starts by looking at the existing architecture. "From there, I always look to my clients to share any personal interests that can register as an aesthetic influence for the room," he says. And then he picks out a prominent feature in the room like a sofa or dining table, that he can accessorize around. "It's sort of like getting dressed in the morning," says Fong. "If you have a great pair of jeans, anything can look good with it."
RELATED: WATCH: Ice-T and Coco Austin Take You on a Tour of Their Cool Condo (Wait Until You See Her Shoe Closet!)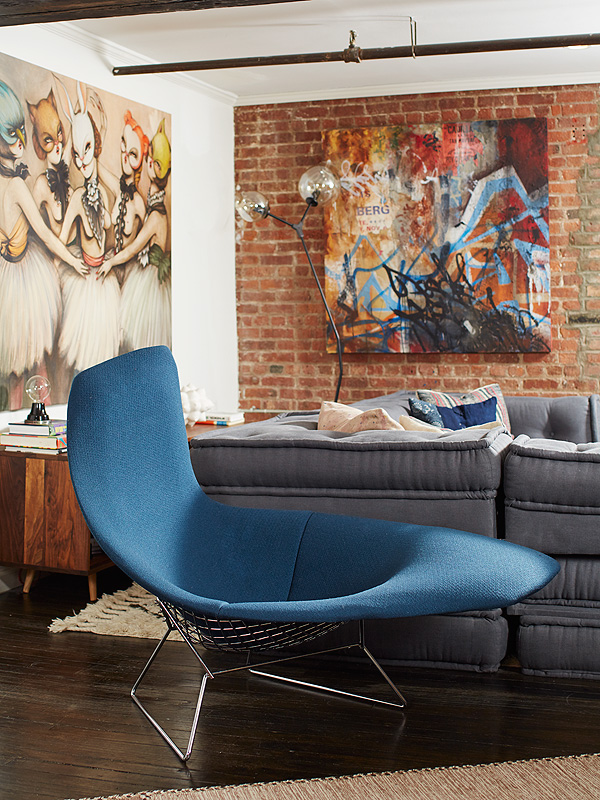 Laura Moss for Wayfair
Biggs' open space gave Fong, who brought in items from the home decor site Wayfair.com, plenty to work with: "The exposed beams and brick gave us a lot of texture," says Fong.
But there was one big challenge. "Light comes from only one direction in the main living area," says Fong "In an environment with heavier finishes, that make things look backlit and difficult to see." Fong used floor lamps and table lamps, in addition to ceiling lighting, to make the the environment feel brighter and balanced. "Jenny and Jason are also avid art collectors," he says. "I took cues from some of this artwork to bring colors into the space for upholstery and decorative pillows."
RELATED: Exclusive: See Whitney Port's Glam Home Makeover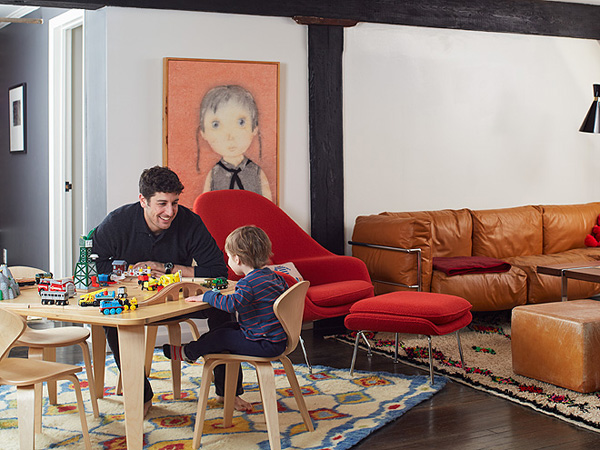 Laura Moss for Wayfair
With lots of relaxed seating, like the red womb chair and ottoman next to a play area for their son, Sid, 2, and clean lines like the wooden writing desk and the leather armchair in the office (below), the finished product was a hit with the couple. The best part of the design? "The way the new pieces perfectly complement our existing furniture, and make the apartment feel much bigger," says Biggs, 37, who, along with Mollen, 36, will next star in the indie comedy Amateur Night.
RELATED: VIDEO: Kourtney Kardashian Reveals 87 Things She Loves in Her Pinterest-Worthy Home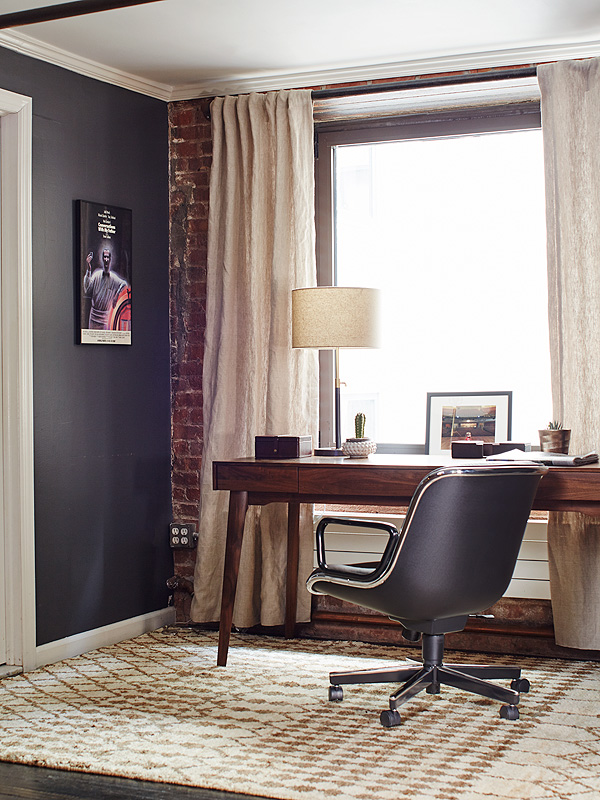 Laura Moss for Wayfair
RELATED: EXCLUSIVE: Take a Tour of Kandi Burruss' Beautiful and Eclectic Home (Red Crocodile Piano Included!)
Decorating an apartment may present some layout challenges, but Fong offers a few tips to make the process a little smoother:
1. "It's generally better to take it slow and find one thing you really love, and splurge on it if necessary. I would always rather have one thing I really loved, than a house full of things I was ambivalent about."
2. "Build an aesthetic around that piece of furniture and you'll have something that feels cohesive and personal."
3. "Always be aware of proportions. It's best not to try to cram a sofa from your parents' house into a one-bedroom. Better to find something that you purchase specifically for the space."
4. "I know it seems obvious, but make sure you check all measurements of something you're purchasing with your building's stairway, elevator and doorway clearances. Some of us may have had to learn that the hard way…"
For more home design tips and furnishings, check out Wayfair.com
—Antoinette Y. Coulton @diamondtennis