This Is How Mark Wahlberg Really Felt About Naming His Family's Burger Chain Wahlburgers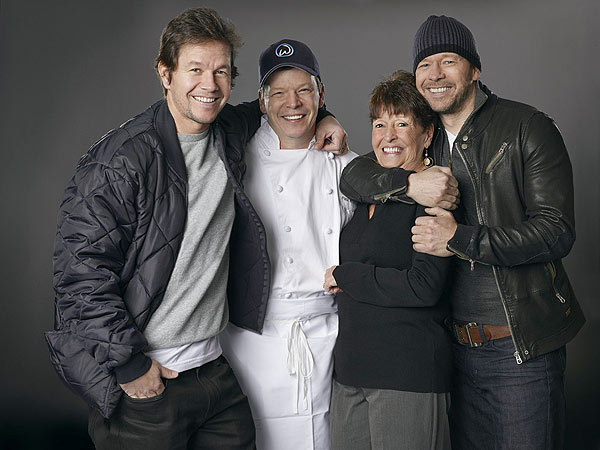 Courtesy A&E
Despite having found success with his family-owned burger business Wahlburgers, Mark Wahlberg reveals that he was initially against the eatery's playful name.

In an interview with Adweek, the Ted star gets candid about his transition from hip-hop artist to Oscar-nominated actor to restaurant owner —delving into his most delicious venture, which opened its first location in Massachusetts in 2011.
RELATED: Burgers for Everyone! Wahlburgers Will Open 100 to 150 New Restaurants Nationwide
"I was grateful I was I able to help [my brother] Paul see that dream come to reality," he says, citing his family's first Boston-area restaurant, Alma Nove, which he co-owns with brother Donnie Wahlberg. "But once he mentioned the idea of Wahlburgers, I said, 'Are you out of your mind?'"
The reason for the actor-producer's initial reluctance? Brand control.
RELATED: Make a Lightened Up Wahlburgers' BBQ Bacon Burger at Home
"I spent 20-some-odd years building my brand and going from the music world to being taken really seriously as an actor and a producer," he tells Adweek. "I said, 'There's no way. Call it Paul's Place, whatever you want. I'll fund it for you, but this is not going to happen.'"
But after thinking it over, Wahlberg chose to opt in and truly embrace the chain name with one exception: The family had to agree to go full force when it came to taking the eatery to the next level (i.e. launching their own reality show on A+E for further exposure.)
RELATED: Ina Garten Says Taylor Swift Makes This Barefoot Contessa Recipe 'All the Time'
"If we could really build a business, a real business, then that's something that I'm interested in," he says of his change of heart. "But we're going to do it in a big way. I want to be around to enjoy it. And so things kind of happened."
RELATED: Mark Wahlberg Feasts on Italian Meatballs in Boston—Get the Recipe!
The company has plans to launch dozens of new franchises over the next few years, leading to a total of 118 stores internationally, which includes five in Canada and 20 in the Middle East.
—Grace Gavilanes