Feed Your FOMO! Here's What Everyone Will Be Eating at the Kentucky Derby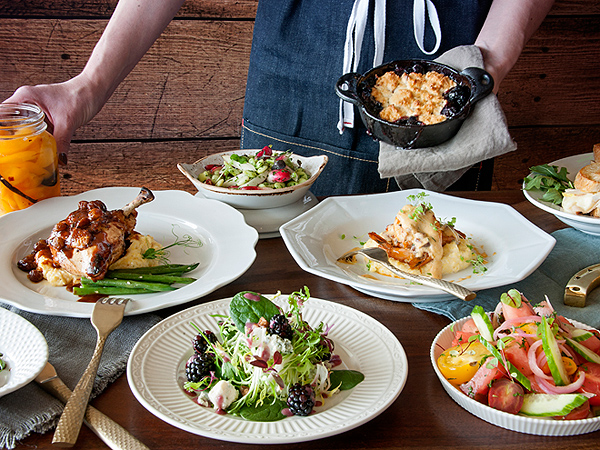 Gloria Hurtado/Levy Restaurants
Churchill Downs Racetrack has announced the official menu of the 142nd Kentucky Derby … and we're more excited about it than the horses, hats and day-drinking combined.
The menu, which will be served throughout the Churchill Downs dining areas, was designed by chef David Danielson with classic Southern decadence in mind—but he's also keeping things fresh with local produce.
RELATED: Here's Exactly What to Make for Your Kentucky Derby Party
"Local sourcing is as much of a tradition at the Kentucky Derby as the mint julep," Danielson says. "Our first objective when crafting the menu is to spotlight the taste of the south by reinterpreting the bounty of local farms and producers and then instilling touches of international delicacies."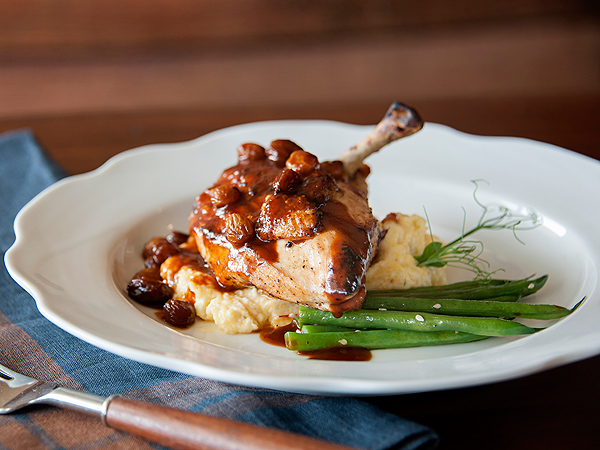 Gloria Hurtado/Levy Restaurants
The appetizers start off on the lighter side, with a bright watermelon radish salad (with arugula, almond and mint) and a black and blue berry salad (heirloom spinach, chicory, blackberry, blue cheese and toasted pecan).
RELATED: A Cool Twist on Derby Day: Mint Julep Ice Cream
The entrées are heartier, with a shrimp and grits (of course) made with Louisville smoked grits and tasso gravy, a smoked turkey and brie sandwich with apple butter on rosemary bread and roasted chicken breast with moonshine-spiked raisin sauce. And what would the Kentucky Derby be without nibbles? Green beans with bourbon-smoked sesame seeds and bourbon-pickled peaches will be available as "Chef's Sides."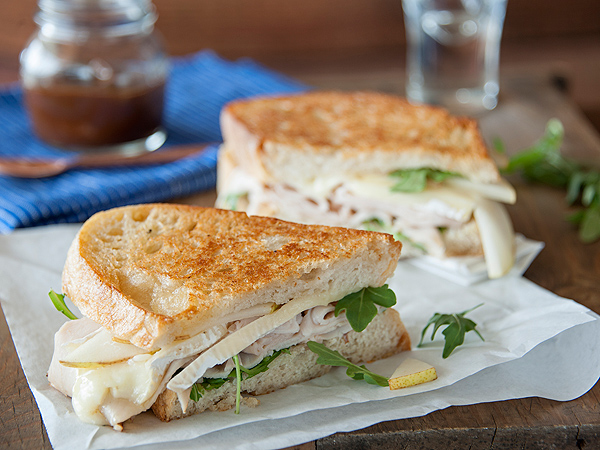 Gloria Hurtado/Levy Restaurants
To finish the meals, which will be available at vendors throughout the grounds, Danielson will be offering a blackberry cobbler with a lemon-rosemary biscuit top, white and dark chocolate terrine, bourbon crème brulée tart and warm chocolate crepes with bourbon ball ice cream.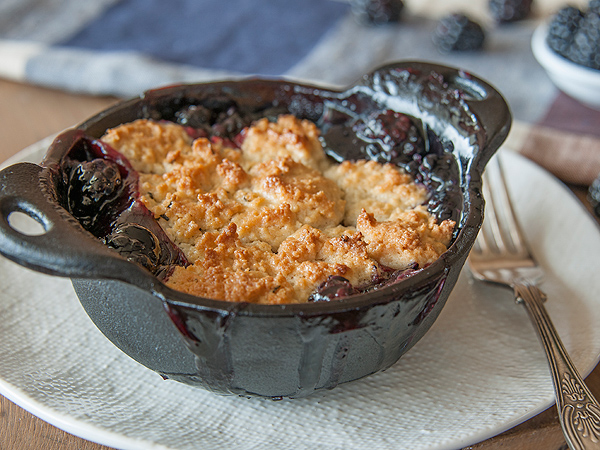 Gloria Hurtado/Levy Restaurants
The ingredients for Derby food were hand-picked from local farmers and international vendors, but most came straight from Kentucky sources, including 300 crates of mint for the famous mint juleps and sweets, as well as Bourbon Smoky salt found in many of the rubs and seasoning used on meat.
RELATED: Get a Taste of the Kentucky Derby's Star-Studded Gallery
To help prep the food for over 170,000 guests, students from the Pennsylvania Technical College will be helping out.
Churchill Downs has been the site of the Kentucky Derby, which takes place on May 6th and 7th, since 1875.
—Maria Yagoda, @mariayagoda