Starbucks Just Introduced a New Latte That's Perfect for Spring Weather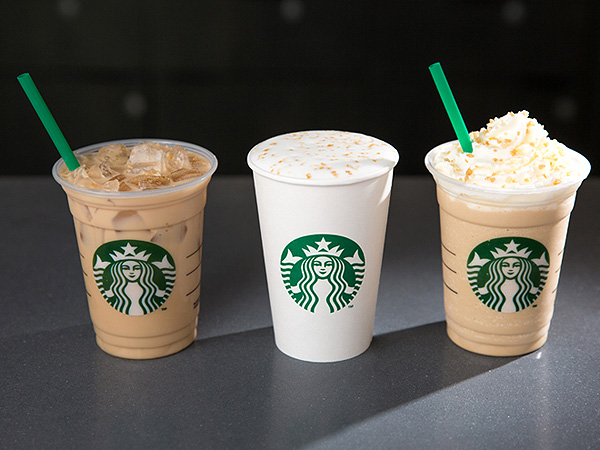 Starbucks
Spring is a time of renewal and rebirth — of new caffeinated beverages.

To that end, Starbucks is introducing a new Caramelized Honey Latte. Rejoice!
"One of the things we're most excited about with Caramelized Honey Latte is how well it works both hot and iced," Christal Canzler from Starbucks beverage development team said in a press release. "It's perfect for spring weather."
RELATED: Momofuku's David Chang Accuses Starbucks of Copying His Restaurant's Recipes
Available starting March 22, the drink uses a "slow-cooked caramel honey sauce" mixed with bold espresso and topped with steamed milk. It will be available as a hot, iced or Frappuccino blended beverage in select markets. It will (possibly) cure what ails you, and will likely star in any number of Instagrams hashtagged #spring.
RELATED: 11 Secret Menu Items You Can Order at Fast Food Restaurants
"The caramel honey sauce is slowly kettle-cooked to develop a rich, caramelized flavor that stands up to our signature Starbucks espresso," Canzler added, which really just makes us think of kettle chips and also kettle corn. Will each Starbucks location be outfitted with a kettle to aid in the production of the new Caramelized Honey Latte? Entirely unclear.
Will wars be waged over the correct pronunciation ("car-mel" vs "care-a-mel") of "caramel?" You betcha.
—Alex Heigl