Strawberry Shortcake Oreos Are Officially Coming Soon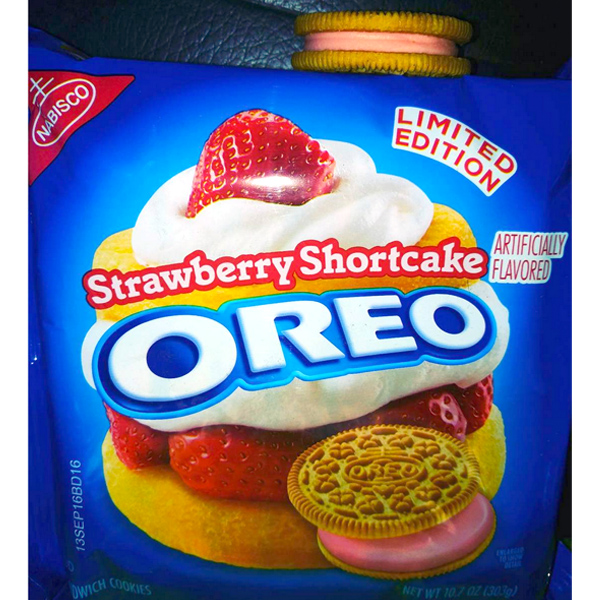 Jaime Alvarez/Instagram
Spring has sprung, and with a new season comes a new flavor of Oreo.
On Monday, Instagram user @jaimesberg posted a photo of his sighting of these limited edition Strawberry Shortcake Oreos, and the company has confirmed to TIME that we will indeed be able to get our hands on them starting April 4th (exclusively at Walmart).
The packaging doesn't give much detail on what we can expect flavor-wise, but the golden Oreo cookie with a delightfully artificial pastel pink center in the picture already has our appetites excited.
RELATED: Filled Cupcake Oreos Are Coming — and We Got a Sneak Preview
These snacks join the ranks of a multitude of other new flavors joining the Oreo family recently, including Filled Cupcake, Cinnamon Bun, Toasted Coconut , and Brownie Batter.
But how will they fare in our definitive rating of all of these crazy flavors? Only time will tell.
—Shay Spence, @chezspence