We Tried It: Lea Michele's Favorite 'Luxury Bootcamp' Wellness Retreat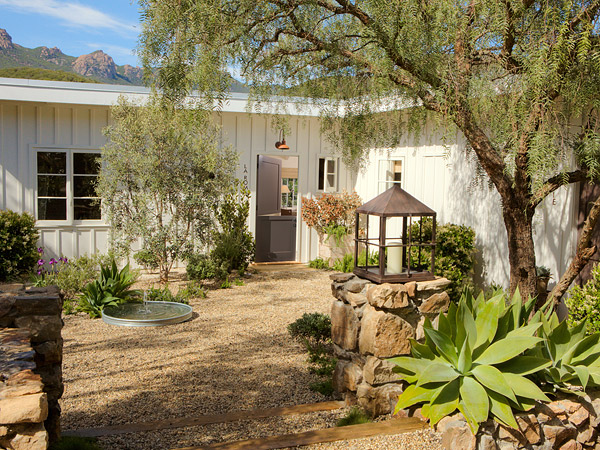 The Ranch Malibu
What Is It: The Ranch Malibu is a one-week "luxury bootcamp" wellness and fitness retreat – Lea Michele, Minka Kelly and Julianne Hough have all paid visits – during which guests participate in hours of daily workouts and eat only plant-based meals in order to lose weight and detoxify the body.

Who Tried It: Gabrielle Olya, PEOPLE writer and reporter
Level of Difficulty: 7 (on a scale from 1 to 10). I only spent one day at the retreat, so I imagine that staying for an extended time would be more difficult, but I found the day's activities to be a perfect mix of physically challenging and rejuvenating.
I arrived at The Ranch at 6:30 a.m. feeling a mix of nervousness and excitement. I was excited to spend an entire day "unplugged" (there is no cell reception on site) but a little apprehensive about doing hours of physical activity. Would I be able to handle it?
The first thing I noticed was how absolutely gorgeous the grounds were. I was completely surrounded by nature, and I arrived just in time to see the sun rise over the picturesque landscape.
I was eased into a day of activities with a morning stretch class, followed by a hearty breakfast of steel-cut oats with berry compote.
Next was a three-hour hike to the highest peak in the Santa Monica Mountains. I personally love long hikes, so even though this was physically challenging, being outside in nature was a good distraction from how demanding the actual hike was. And I felt so accomplished when I reached the top!
I did not realize how exhausted the hike had left me until we returned to The Ranch. Luckily lunch was next (a delicious "toona" wrap with vegan slaw and snap peas) followed by a tour of the grounds, which includes private bungalows for each of the 15 to 18 guests there at given time, a pool and hot tub, an organic garden, several exercise rooms, and relaxation areas.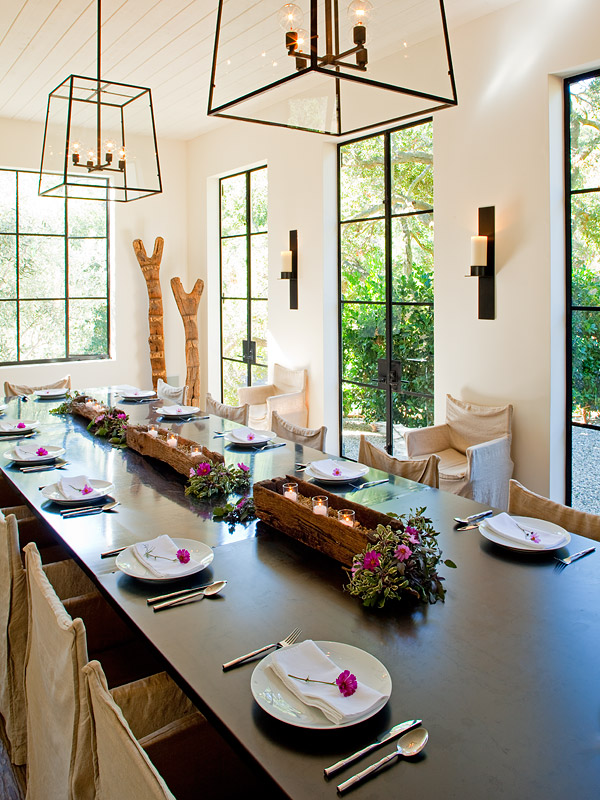 The Ranch Malibu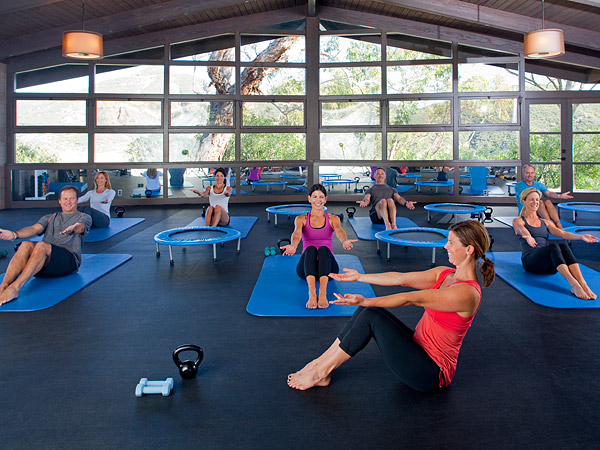 The Ranch Malibu
The Ranch Malibu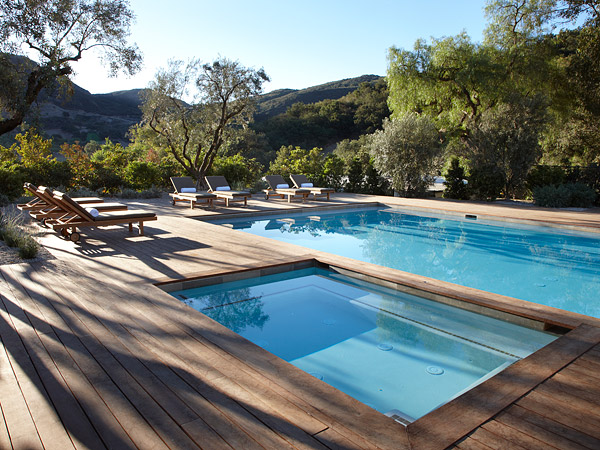 The Ranch Malibu
I had an hour of free time before my next activity (all the activities are scheduled for you and are not optional), and I ended up falling asleep! After a quick hour nap, it was time to work out again with a 2 p.m. circuit training class, followed by a 3 p.m. yoga class.
After that, the hard work was done and it was time for the relaxing part of the day. I had been scheduled for a chiropractic adjustment/acupuncture appointment, which really helped relieve the neck and back pain that comes from sitting at a desk most days. My last activity was an incredible hour massage that really helped ease all the muscles I had worked so hard during the course of the day.
"The idea behind The Ranch was to give people a place to unplug, unwind, reset and recalibrate from busy, crazy lives," co-founder and CEO Alex Glasscock tells PEOPLE. "It's so effective because we have a no options program. We ask people to trust and let go, and put them through a really rigorous daily regime."
"The sum total of eating healthy, low-calorie nutritious meals, coupled with rigorous exercise, massage and stretching, is you detox, your cholesterol levels are improved, you lose fat, gain muscle, and have this overall sense of empowerment, confidence and clarity when you leave," he continues.
When the day was over, I was honestly sad to leave!
"I think people love how they feel when they're here, and I think they love what they learn and gain, so upon leaving here they can continue to build and continue on that path of feeling good about themselves," says co-founder Sue Glasscock.
Adds Alex, "The guests may initially come to lose weight, but they come back because of how they feel. Being an adult and being nurtured and treated tenderly is something that most adults don't get. So here they can let go and be taken care of."
The Verdict: I left The Ranch feeling happy, invigorated and accomplished. It's a one-of-a-kind place that allows you to shut off from the rest of the world and really focus on improving yourself, while being taken care of by an amazing staff comprised of experts in the wellness field. I would love to go back for a full week!