Kim Kardashian West Eats 1,800 Calories a Day to Lose the Last 28 Lbs. of Baby Weight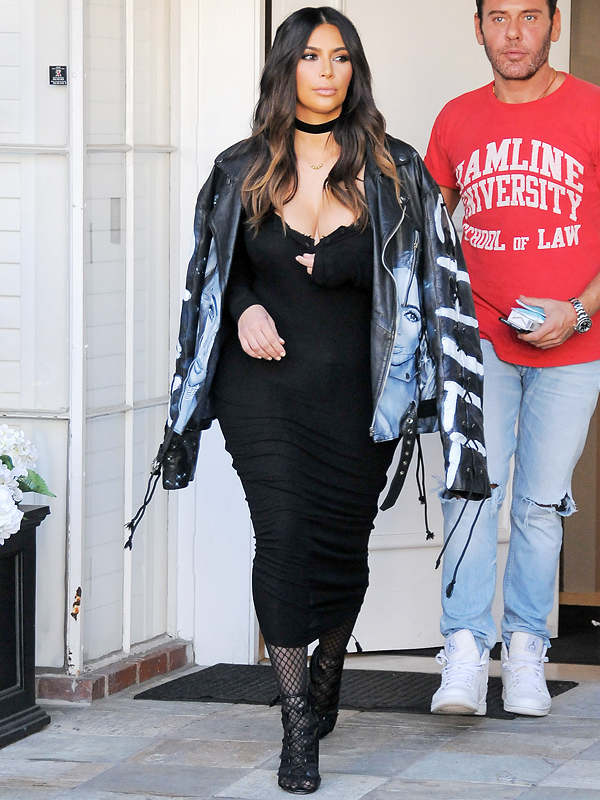 Bauer-Griffin/GC Images
How did Kim Kardashian West already manage to lose 42 lbs. of her baby weight in just three months? A strict diet of proteins, healthy fats and absolutely no sugar, all adding up to 1,800 calories a day.
The reality star announced in January that she was following the Atkins 40 plan to lose 70 lbs. after giving birth to son Saint in December.
Her Atkins nutritionist, Colette Heimowitz, told Redbook that Kardashian West, 35, focuses on eating a protein like eggs, chicken or meat in each meal to stay satiated throughout the day, and pairs proteins with high-fiber foods and healthy fats.
She stays away from "sugar, sweets, cakes, crackers, white flour, white rice," Heimowitz said, instead looking for healthier alternatives.
RELATED: Kim Kardashian West Goes for Two Rounds of Beignets in New Orleans
"The secret is to pick high-fiber carbohydrates that slow the release of sugar into the bloodstream. Instead of white rice you have a little brown rice. Instead of a white potato you could have a yam. And [when you want] dessert, you can make one with Splenda instead of sugar."
But unlike her sister Khloé, Kim is a serious cheese-lover, and just can't stay away from dairy. Instead, she has it in moderation.
"[Kim] is limited to four ounces of cheese a day," Heimowitz said.
And she keeps more calorically-rich foods like sour cream, half-and-half and butter in check too.
"These things aren't unlimited, but she can have them – just enough to keep you satisfied," Heimowitz said.  "A tab of butter on broccoli is way better than just boiled broccoli."
In total, Kim eats around 1,800 calories a day, which is on the low end for a breastfeeding mom, Heimowitz explained. Going too low would actually hurt her weight loss progress.
RELATED: Kim and Khloé Kardashian's Nutritionist Shares His Top Tips (Including What's Best to Eat at Night)
"A low-calorie diet leaves you hungry all the time, and you need to not be hungry in order to be successful," Heimowitz said. "When you have adequate calories, protein, fat and high-fiber carbohydrates [in your diet], you won't be tempted to add something."
"All the willpower in the world is not going to keep you away from that donut if you're starving."
—Julie Mazziotta, @julietmazz