Cameron Diaz: 'I Never Understood Why People Lie About Their Age'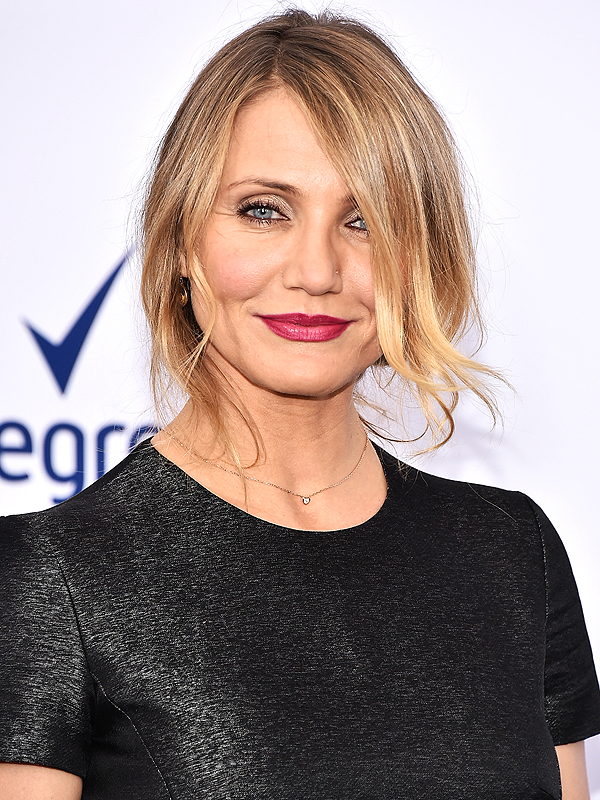 Theo Wargo/Getty
Cameron Diaz doesn't see the point in pretending to be younger than she actually is.

"I never understood why people lie about their age and say that they are younger," the actress, 43, told Parade. "If I'm going to lie about my age, I'm going to lie up. 'Oh me, I'm 49.' And they'll be like, 'Oh my god, you look amazing for 49.' Instead of telling people I'm 35 and they tell me, 'Wow, you should go take a nap' or maybe 'You really need to exfoliate.' "
Diaz sees aging as a "spiritual and emotional journey, as well as a physical journey," and thinks people need to start becoming accepting of the fact that they inevitably will get older.
"How do you allow yourself to accept it, engage it and interact with yourself spiritually, emotionally and physically? I always say, 'If you're not aging there is really only one other alternative, and it sucks,' " she says.
The author of The Longevity Book explains that being active is an important part of staying healthy throughout the aging process.
"There was a time in my early twenties where sitting on the couch was what I did for fun, but I like to keep moving [now]," she says. "I'm not a sedentary person by any means. It's not just about working out. It's about moving your body. Your body needs movement to utilize the energy and nutrients properly."
Diaz hopes people can learn to embrace aging, rather than focus on being and staying young.
"We live in a society that says only youth is beautiful and viable, and we have missed the value that comes with aging: the wisdom, the calmness, the settled-into-your-own-skin thing," she says. "There's a value in that."
—Gabrielle Olya, @GabyOlya