Celeb Trainer Harley Pasternak's Guide to Avoiding Processed Foods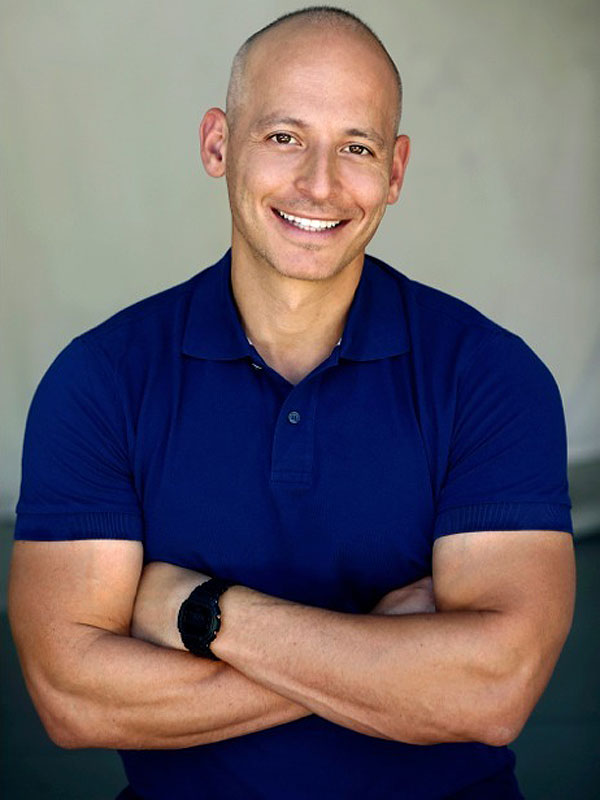 Courtesy Harley Pasternak
Harley Pasternak is a celebrity trainer and nutrition expert who has worked with stars from Halle Berry and Lady Gaga to Robert Pattinson and Robert Downey Jr. He's also a New York Times best-selling author, with titles including The Body Reset Diet and The 5-Factor Diet. His new book 5 Pounds is out now. Tweet him @harleypasternak.

"Processed" is a buzzword in health and nutrition right now. Try reading one blog about healthy eating without it being peppered throughout. But what does it even mean? Truth be told, most everything we eat is "processed" to a certain degree. Pears are washed and waxed, milk is homogenized and pasteurized and beans are cleaned and canned. So to a certain extent, processed foods save us.
Imagine if you had to grind wheat to make bread, ferment milk to make yogurt and press olives to produce olive oil. You would literally spend the entire day in the kitchen. Bread, yogurt and olive oil, not to mention peanut butter, baby food, canned beans and mustard, are just a few of the processed foods that allow us to quickly whip together delicious meals. Without such convenience foods, we'd have precious little time to hold down a job, take a yoga class, garden or even go to the playground with our kids. So hip, hip, hooray for such "processed" foods.
Is Ultra Better?
Then again, there are those other processed foods—think chips, sugary breakfast cereals, doughnuts, frozen pizza and countless other convenience foods—that are all too seductive and all too available. They are also completely unrecognizable from their ingredients' original form and have unquestionably played a major role in the obesity epidemic that is spreading like a plague across the globe. But it is not just their calories that are problematic.
Unlike bread made in a local bakery or cold-pressed extra-virgin olive oil, these foods are ultra-processed, meaning that they have added ingredients designed to extend their shelf live or boost their flavor or otherwise enhance them. (Plain old garden variety processed foods, in contrast, may contain salt, sugar, fats and oils.) The labels on these "industrial" foods usually have a list as long as your arm of unpronounceable chemical additives, which act as flavor enhancers, coloring agents, emulsifiers, preservatives and more.
RELATED: Harley Pasternak offers tips and tricks on how to break out of your vegetable rut.
Utter-Ultra Domination
Sad to say, according to a recently published study, almost 60 percent of the foods Americans consume are such ultra-processed foods. Added sugars are one of the key factors making us overweight, and ultra-processed foods contain eight times as much added sugar as conventional processed foods. Ultra-processed foods account on average for almost 90 percent of the added sugars we consume, which in turn represent about 21 percent of our daily calorie intake.
Trim Down by Eliminating the Ultras
It stands to reason that cutting out ultra-processed foods would be a relatively easy way to eliminate extra calories, added sugar, and possibly dangerous additives. While it is unrealistic for most people to make all their food from scratch, eliminating the worst ultra-processed foods can make a significant improvement in your diet, your health, and in all likelihood your weight. Start by omitting these five offenders:
RELATED: Chocolate, coffee and wine are actually healthy? Harley Pasternak explains why!
Packaged Bread
All you need to make bread was flour, water, salt, yeast (or sourdough starter), and perhaps a little oil and a couple of teaspoons of sugar to feed the yeast. A loaf of a major bread manufacturer's white bread contains a staggering minimum (!) of 28 ingredients, with high-fructose corn syrup third on the list. Sucrose and sugar appear further down. Unappealing tongue-twisters include one or more of these dough conditioners: sodium calcium stearoyl lactylate, monoglycerides, diglycerides, calcium peroxide, calcium iodate, DATEM, plus ethoxylated mono- and diglyerides, enzymes, and ascorbic acid. Ammonium sulfate, primarily used as a fertilizer, also encourages bread to rise, as does calcium sulfate, AKA plaster of Paris! Calcium propionate is used as a preservative and mold inhibitor. A better choice: Unless you bake your own or have a good old-fashioned bakery nearby, check out the breads in the frozen food section of the supermarket. They're housed there because they aren't packed with preservatives.
Frozen Pizza
There are usually 30-plus ingredients in a frozen pepperoni pizza. In addition to tomato paste, pepperoni, and cheese are unspecific ingredients such as "spices" and "flavorings," plus sodium ascorbate, sodium nitrate, BHA, BHT (see below), and citric acid. Despite the fact that pizza is a savory dish, sugar appears in at least two forms. A better choice: Make your own dough or check out your grocery store's refrigerated section for refrigerated dough, which often has way fewer ingredients. (Trader Joe's Whole Wheat Pizza dough has six.) Just add your own toppings (although super-processed meats like pepperoni and sausage shouldn't be frequent choices) and pop in the oven.
RELATED: It's possible to eat healthy, even when at a fast food restaurant. Harley Pasternak tells us how!
Salad Dressing
As one example, a well-known brand of hickory bacon dressing contains 29 ingredients, starting with water (!), and followed by soybean oil. Read on and you see, among other ingredients, phosphoric acid, modified food starch, propylene glycol alginate, sodium benzoate, and potassium sorbate. Then there's the wonderfully vague "natural flavors (milk and soy)." A better choice: I have never understood why anyone pays good money for dressing, when you can make your own in a matter of minutes with better ingredients for a fraction of the cost. Whisk or shake together extra-virgin olive oil and your favorite vinegar and seasonings for a fraction of the cost in a matter of minutes. If hickory bacon sounds appealing, add some Greek yogurt and a little leftover cooked bacon and you're good to good.
Breakfast Sausages
Served with eggs or pancakes, they can make a weekend breakfast special … until you read the label. What one "original recipe" product has going for it is that the first ingredient is actually pork. The second is water and the third is corn syrup, in addition to dextrose and corn syrup solids, making it a sugar bomb. A serving also provides a third of the daily recommended maximum intake of salt. The non-specified ingredient of "natural flavorings" is cryptic. And like many other ultra-processed foods, the sausage contains BHT (butylated hydroxyanisole), which is a known carcinogen and endocrine disruptor. A better choice: Applegate Naturals makes breakfast sausage in several flavors that contain only natural flavorings such as black pepper, parsley, cinnamon, tarragon and allspice, plus a little honey.
RELATED: Red carpet? No problem! Harley Pasternak teaches readers how to get camera-ready.
Ice Cream
No ice cream is going to be a health food, but there are dramatic differences in America's favorite dessert. One food club's brand of dark chocolate ice cream contains 34 ingredients, including 4 teaspoons of added sugar per serving. It's also full of preservatives, emulsifiers and "artificial flavors." Most mysterious of all are the synthetic blue, yellow, and red dyes! A better choice: Even if you don't usually eat organic foods, it's worth making an exception with ice cream. You'll avoid the antibiotics and synthetic bovine growth hormone (rBGH) that are often in conventional dairy products. As one example, Bluemarble's organic chocolate ice cream contains only seven ingredients and all of them are natural, although the second ingredient is sugar.
As a parting piece of advice, always read labels and avoid any processed food that includes more than 15 (and even that's a lot) ingredients.