Daisy Ridley Shares Her (Super Chill) Workout Routine After Defending Herself Against Body Shamers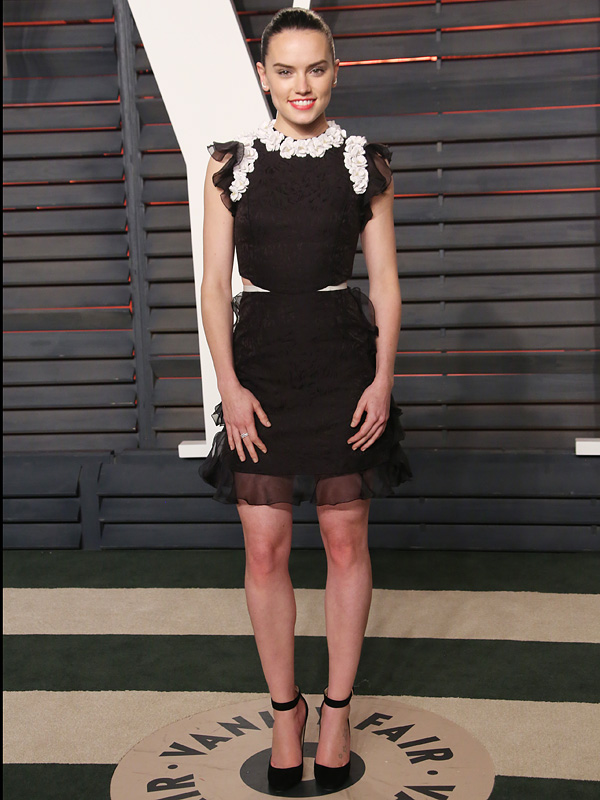 REX/Shutterstock
Like many of us, Daisy Ridley has a love-hate relationship with running.

"Something I love to hate, or I hate to love? Maybe running," the Star Wars actress, 23, said while answering a fan question during a Facebook Live Q&A on Monday. "I've got more into sprinting, I like that, but sometimes I feel like my brain is rattling in my skull. But then I always feel really badass. I'm like, 'Oh yeah!' "
While her workout routine while training for The Force Awakens was four hours a day, four days a week, she's definitely not as hardcore in her off time.
"I only ever do five minutes [of running], it's got to be said," she admits. "But when you get off the treadmill, when you stop running, you feel powerful."
Ridley said she only recently got into sports after being introduced to the game of netball.
"I never really did sports until now, and I feel like now I really like it," she said.
But you won't ever find her doing push-ups.
"I have a bad wrist, so I can't put weight on my left hand," she explained. "I can't do push-ups, which I think is a great way of showing strength."
Ridley defended her slim physique last month after an Instagram user said that her appearance in Star Wars: The Force Awakens set "unrealistic expectations for young girls," and stated that "real women have curves."
The actress fired back with a post of her own saying that "real women are all shapes and sizes, all ethnicities, all levels of brave, have families, don't have families. I'm a 'real woman' like every other woman in this world."
—Gabrielle Olya, @GabyOlya