Celeb Trainer Harley Pasternak Clears Up Your Confusion About Healthy Foods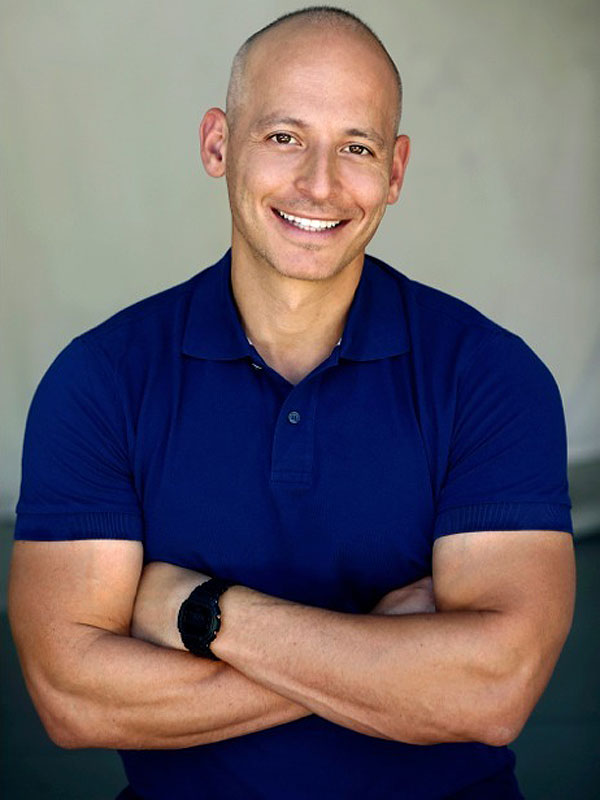 Courtesy Harley Pasternak
Harley Pasternak is a celebrity trainer and nutrition expert who has worked with stars from Halle Berry and Lady Gaga to Robert Pattinson and Robert Downey Jr. He's also a New York Times best-selling author, with titles including The Body Reset Diet and The 5-Factor Diet. His new book 5 Pounds is out now. Tweet him @harleypasternak.

It's a common problem: "I'm eating so much healthier, but I'm still gaining weight!" If you're making a move to improve the quality of your diet, I applaud you! Just make sure you're also to keeping an eye on quantity, and be certain that what you perceive as "healthy" truly is. The healthiest foods are the ones that provide a good source of lean protein and/or are rich in fiber and and/or contain healthy fats like olive or avocado oil. Unhealthy foods are highly processed, which often strips them of fiber, and are frequently full of sugar and other refined carbohydrates. Keep those basic facts in mind and you'll be able to navigate the supermarket aisles with confidence and stick to your resolution to eat healthy.
Related: Learn all you need to know about processed foods and how to avoid them here.
Quality and Quantity
Switching from processed to unprocessed foods and from foods full of sugar and white flour to low-sugar, high-fiber foods is a terrific beginning, but it you overeat even these healthier foods, you're not going to lose excess pounds. In fact, you might well gain a few. Quality and quantity are two sides of the same coin when it comes to good health and weight control.
In a recently published study in the Journal of the Association for Consumer Research, researchers found that when a food is considered "healthy," it is often also perceived as less filling. As a result, people tend to give themselves permission to eat more of it. A prime example is nuts. Walnuts and pistachios are both a great source of healthy monounsaturated fats. But if you say say goodbye to potato chips and replace them with nuts, you need to remember that nuts are very calorie dense. And just because you're eating a turkey burger instead of a Baconator, that doesn't mean you can have two.
Related: What treats are okay to enjoy in small amounts? Click here to find out.
On the other hand, it's hard to overeat fibrous vegetables like salad greens and radishes, broccoli and other members of the cabbage family, and bell peppers, to name a few. Unless you've doused them in olive oil, butter, salad dressing or another fatty condiment, overeating these veggies is rarely an issue. In fact, it's a great way to fill up and stay full.
Healthy or Just Trendy?
Now let's look at some of the foods that are perceived as healthy but are far from it. Here are my 5 "unfaves", paired with healthier alternatives:
Coconut oil does contain medium chain triglycerides (MCTs), about which many health claims have been made. However, as yet there's no research indicating that MCTs are less damaging than other saturated fats, of which coconut oil is one. (Ditto for canned coconut milk, used for cooking, and Tetra-pak coconut milk beverage.) Instead, use olive or canola oil, both comprised primarily of heart healthy monounsaturated fats.
Most yogurt is full of sugar and fat. Instead, opt for plain Greek yogurt or the similar Icelandic yogurt known as skyr, (I like Siggi's brand) or quark, the spoonable German cousin of cottage cheese. Whichever you prefer, be sure to select a non-fat variety with no artificial sweeteners and live active cultures. Additionally, you want less than 12g of sugar and more than 12g of protein per 6 oz serving. Organic is good, but most important is that the milk come from cows that were not treated with hormones. Look for the words " rBGH-free" or "rBST-free" on the package to indicate the absence of synthetic bovine growth hormones.
Related: Stuck at the drive through? Here's what to order – and what to avoid!
'Veggie' burgers are often composed of a long list of highly-processed ingredients and fillers. Take a good look at the label before you purchase. Instead, if you're trying to limit your intake of meat, consider salmon or tuna burgers.
Veggie chips made from lentils, sweet potatoes, chickpeas, beets, turnips, green beans—or whatever—are usually just as highly processed and high in calories as potato or corn chips. And that's regardless of whether they're baked or fried. Instead, snack on nutritious air-dried organic vegetable chips, which come in individual portions of 100 or fewer calories. The downside is that they tend to be pricy and you may have to order them online. Amazon has the following brands: organic Veggie Evolution Crisps, which come in kale, beet, and mixed veggie varieties; Kruncha ma-me Edamame Vegetable snacks; and Muso mung bean and green pea chips. Or nibble on a few sheets of nori, the seaweed used to wrap sushi. Be sure to buy the kind without added sugar and seasonings. Finally, if you have the time, wash kale, dry well, strip the center spine (reserve it for a smoothie or other use), rip the rest of the leaves into pieces, and toss well with a little olive oil. Then spread on cookie sheets and bake in a 300º F. oven until crisp.
Related: Learn how to work more and different vegetables into your diet here! 
Agave nectar has the same number of calories as an equal amount of honey, maple syrup or other liquid sweeteners and is as refined as high-fructose corn syrup. While diabetics may benefit from agave, which has a lower glycemic impact than the more common sweeteners, it is of little or no benefit for most people trying to lose weight.
Instead, use stevia, which is a natural sweetener made from the leaf of a South American plant. It is available in liquid, granular—including one that can be used cup for cup used in place of sugar for baking—and tablet form. SweetLeaf is one brand that contains no fillers; some add artificial sweeteners as fillers. Also be sure to use a product with the Reb-A on the label, which is the only form approved by the Food and Drug Administration at this time.