The Next Big Food Mashup Is Here … and We're a Little Obsessed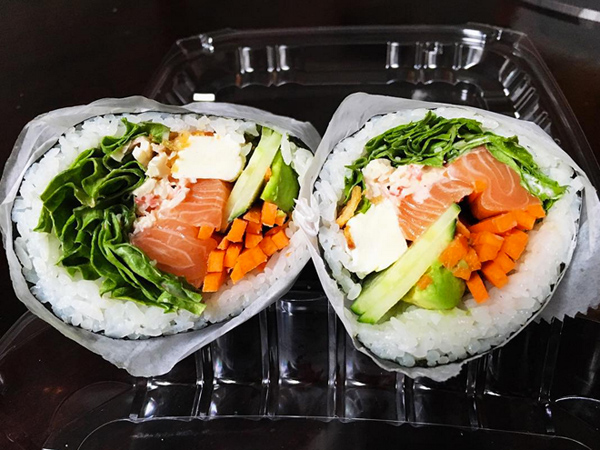 Courtesy Katie Kauss
We've always thought that all foods could benefit from being a little bit more like sushi … and now our dreams are becoming a reality.

The trend of sushi-fying foods — like burritos, burgers, pizzas and more — is taking over the nation, and we're here for it. Because when you think about it, sushi is the perfect vehicle for all sorts of flavors, whether from Mexican to Italian to Korean. If you have sticky rice and seaweed, you can shape it in pretty much any formation (including buns!) and fill it with whichever foods you love.
RELATED: Automated Sushi Restaurant in Japan Requires Absolutely No Human Interaction
Here are 4 hybrid sushi-inspired foods that we never thought we would get to see in our lifetimes.
1. Sushi Burgers
RELATED: This Japanese Restaurant Seeks to 'Overcome the Sexism' by Hiring Only Women
2. Sushi Burritos
RELATED: Here's How to Make Twinkies Sushi
3. Sushi Tacos
RELATED: The Best Tips for Ordering Healthy Sushi
4. Sushi Pizza
We can't wait to find out what shape people start making sushi into next. How about sushi birthday cake? Sushi doughnuts? Sushi spaghetti and meatballs? We are truly open to anything sushi-related … except maybe sushi frappuccinos. (Starbucks, take note.)
—Maria Yagoda, @mariayagoda