Jennifer Aniston Credits Justin Theroux for Reintroducing Her to Pasta: 'I Don't Know Whether I Should Thank Him or Hate Him'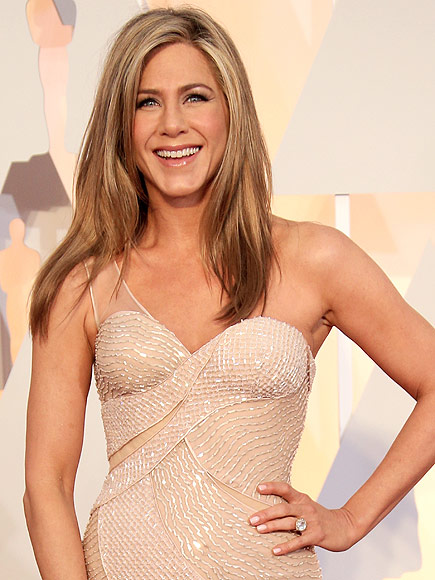 Dan MacMedan/WireImage
Good news: Even Jennifer Aniston can't resist the power of a bowl of spaghetti carbonara.

While her previous guilty pleasure cuisine was Mexican food (she recently said that tortilla chips are the one food she's powerless against), the actress has swapped it out for Italian. "Pasta has taken over as my new favorite go-to-town food," she told Elle, crediting her husband Justin Theroux for the switch. "I don't know whether I should thank him or hate him for that."
RELATED: Jennifer Aniston Dines on Pizza and Pasta with Friends in Atlanta
Theroux's version of classic carbonara is "not that bad for you," Aniston said. "It's just an egg, parmesan cheese, and a little pasta water. And we substitute turkey bacon for real bacon, so, you know."
Another culinary tip she's learned from her husband? Whip an egg white into oatmeal just before eating. "It kind of gives it this fluffy texture that's delicious," she said. (Not to mention, added protein, which we know she loves in her breakfast.)
When she's not splurging, though, Aniston has an unsurprisingly balanced diet. "Some form of vegetables or salad with protein — pretty basic," she described of her typical lunch. And for dinner? "Probably the same," she said.
RELATED: Jennifer Aniston and Justin Theroux's Wedding Cake: The Puppet Theme Explained!
Aniston has previously discussed her husband's cooking prowess, saying earlier this year that they "love to tinker in the kitchen" together.
—Shay Spence, @chezspence