The Fork Awakens: The Star Wars Pop-Up Restaurant Is the Stuff of Dreams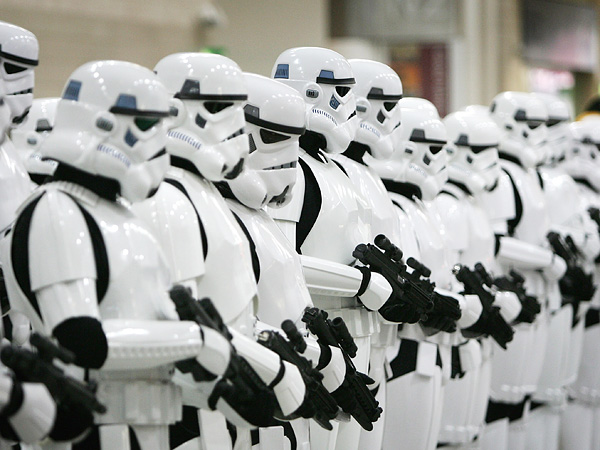 Chris Jackson/Getty
Star Wars fans, grab your utensils.
You can now enjoy a Star Wars-themed dining experience far more sophisticated than binging on the franchise's themed Campbell's soups. The Fork Awakens, a pop-up restaurant opening in London for six nights starting June 23, will offer a Star Wars-inspired feast that includes a "welcome cocktail, four course interactive meal, set design and entertainment." The meal will cost £55 (around $80), but don't expect to know where it will take place, even if you land a ticket: the venue will be revealed 48 hours before the actual event.
RELATED: Disney Cruises Will Be Taking Guests to a Star Wars Galaxy Far, Far Away
The menu includes Tusken Raiders Larva Soufflé, Mini 'Banthaburgers, 'Hutt Dogs and more dishes that only sound appealing if you get the references.
"It is a period of culinary abundance: rebel spies have managed to steal secret recipes to the empire's canteen and Aunt Beru, and take them to the Death star, an armored space station with enough power to destroy an entire planet," the event's description reads. "Set in Darth Vader's kingdom, the fork awakens will take Foodtroopers into an immersive journey through time and space, with many familiar encounters and interactive adventures along the way."
RELATED: 14 Star Wars-Themed Foods Every Fan Needs in Their Life Right Now
Be warned: The dinner, which lasts from 7 to 10 p.m., may include "occasional outbreaks of shocking violence."
—Maria Yagoda, @mariayagoda