Lea Michele Shares Photos With Her Surprising 'Hero': It 'Was One of the Greatest Moments of My Life'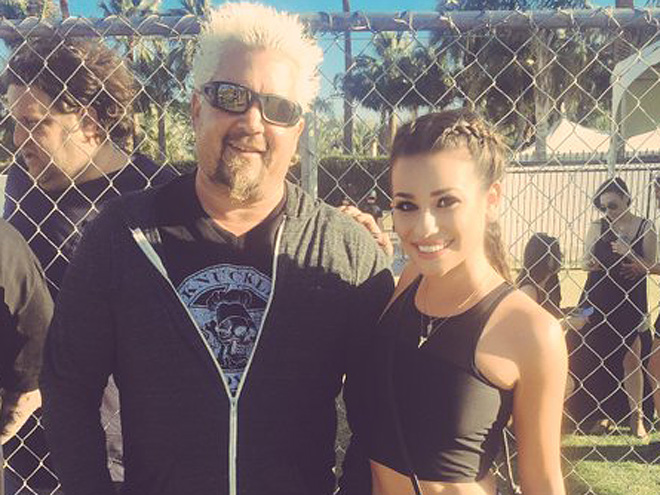 Instagram/Lea Michele
Lea Michele has a hero — and it might surprise you who!

The Scream Queens star shared a throwback Thursday photo from Coachella with none other than chef Guy Fieri.
"#TBT to meeting my hero @GuyFieri," Michele, 29, tweeted (along with some googly heart eyes meant for the Diners, Drive-Ins and Dives star).
RELATED: Guy Fieri Fires Back at Anthony Bourdain: 'He's Definitely Gotta Have Issues'
"If you know me than you'll know that meeting @guyfieri was one of the greatest moments of my life..#fangirling," she wrote on Instagram, next to another pair of heart googly eyes.
Though Fieri, 48, is known for taking restaurant patrons to flavor town, we're not sure there's much in his repertoire that would be in line with Michele's vegan diet.
Fieri announced his latest (non-vegan friendly) venture last month — a new "mouth-watering barbecue" restaurant on Carnival Cruises. But perhaps he could whip something up special for one of his biggest fans?
—Aaron Couch