Summer Is Coming! Get Closer to Your Beach Bod in Just 15 Minutes with This Workout
Fitness personality and personal trainer
Joe Wicks
says you don't need any fancy equipment – or a lot of time – to get in a good workout.
"HIIT training is training more intensely for less time, and it's so effective at burning fat," Wicks tells PEOPLE. "It involves a really short burst of energy, then you let your heart rate recover, and then you attack again."
Wicks created a 15-minute workout that anyone can easily do at home consisting for three moves done for 30-seconds each.
The first move is high knees.
"Pump the arms as quick as you can and really, really give it," says Wicks. "We want to get our heart rate as high as we can."
Next, do 30 seconds of mountain climbers. Place your hands on the ground in a push-up position, and keeping your back straight, pump your knees up towards your chest.
"It's going to work your upper body but also your cardio, and your abs will get a little blast," explains Wicks.
Finally, do 30 seconds of burpees. Start in push up position, bring your chest to the ground, roll up, and jump up with your hands overhead. Do as many repetitions as possible.
Once you have cycled through all three moves, rest for 30 seconds, and continue the rounds for a total of 15 minutes of high-intensity interval training.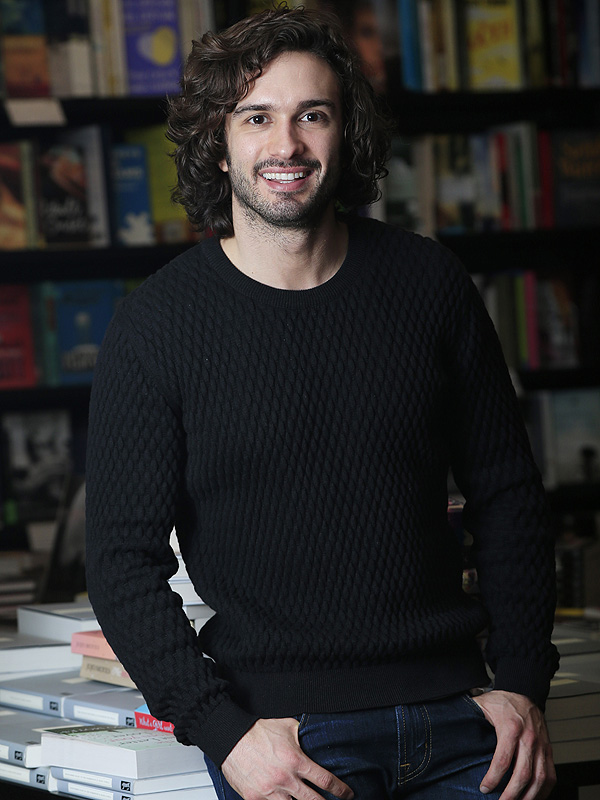 Jonathan Brady/PA Wire/Zuma
"It's really effective, and the great thing about it is you can do it in your living room, you can do it in your garden, you can do it on a hill," says Wicks. "And you burn calories throughout the day."
Wicks believes anyone with any level of experience can fit HIIT training into their lives.
"You do have time, you don't need a personal trainer," says Wicks. "Lose your excuses and you'll find success."
For more 15-minute workouts and healthy recipes, check out Wicks' book Lean in 15: 15-Minute Meals and Workouts to Keep You Lean and Healthy.
—Gabrielle Olya, @GabyOlya