Brandi Glanville and LeAnn Rimes' Ex Dean Sheremet to Star in Reality Cooking Show Together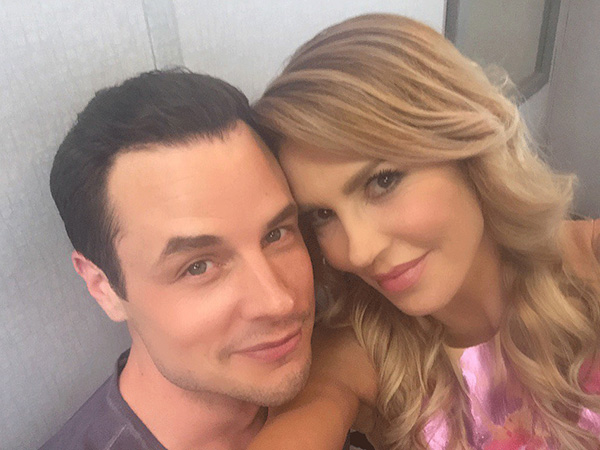 Brandi Glanville/Twitter
Brandi Glanville is getting ready to heat things up on reality television again, but this time, it's in the kitchen.

The Real Housewives of Beverly Hills star is teaming up with Dean Sheremet for a new cooking competition show called My Kitchen Rules. Sheremet is the ex-husband of country singer LeAnn Rimes, who is the current wife of Glanville's ex Eddie Cibrian.
"Let the games begin @Deansheremet –Don't let me to close to the knives," Glanville captioned a cozy selfie of the two of them on Twitter.
RELATED: Every Real Housewives Vacation Destination Ever, Ranked by Most Dramatic Moment
Glanville has famously feuded with Cibrian for years since their messy split following his affair with Rimes, and she has called Sheremet a "good friend" in the past — so it should come as no surprise that the two are teaming up in such a public way.
RELATED: Lisa Vanderpump: How to Host a Drama-Free Cocktail Party
The show will be based off of an Australian show of the same title, in which teams of two compete against each other in a variety of intense culinary challenges. Sheremet is a trained chef and Glanville is in the wine business, so the two are no strangers to the food and beverage world.
—Shay Spence, @chezspence