Kristin Cavallari Reveals How She Got Her Body Back After Baby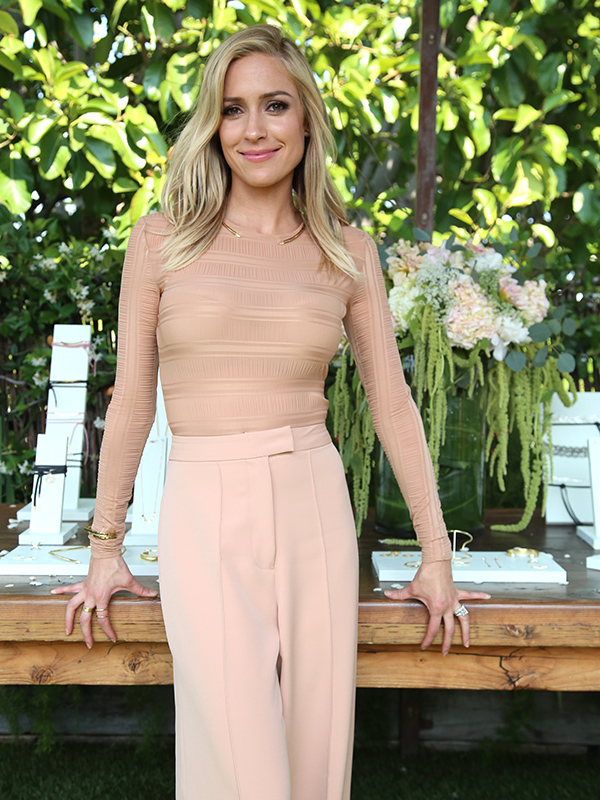 Torrey West
After having baby number three in November, Kristin Cavallari has had a laid-back approach when it comes to dropping her pregnancy weight.

"I don't put pressure on myself [to lose the baby weight]," Cavallari, 29, told PEOPLE while celebrating the re-launch of her Emerald Duv jewelry line in West Hollywood on Tuesday. "And Jay [Cutler], my husband, is so supportive and so great about the whole thing that he always makes me feel comfortable in my own skin."
Because she's already gone through the process of gaining and losing baby weight twice before, the former reality star says she is more relaxed this time around.
"I've never been like, 'I have to get back in shape, I need to do this.' I'm just like, 'You know what, it will happen when it happens,' " she says. "I still have a fat roll that hangs over my jeans. I'm okay with it. Because it is my third time, I know that eventually it does come off, and so I'm not stressing about it."
That doesn't mean she's slacking off when it comes to working out – and it shows. The jewelry designer showed off her svelte figure at her tea party celebration less than six months after giving birth.
"I get my ass kicked by a trainer four days a week," says Cavallari. "He's so hard on me! I swear the entire hour I basically want to cry, but it's worth it."
RELATED VIDEO: It's Mommy Time! Celeb Moms Share How They Take Care of Themselves
The author's workouts consist of circuit training, which combines weight lifting with a cardio component.
"I'm lifting heavy weights!" she says. "There are some times I don't know if I'll be able to do it, and he pushes me, and even if it's four reps I do it. I've been working out really hard."
She also sticks to a healthy diet "for the most part."
"I definitely have a huge sweet tooth," admits Cavallari. "I eat healthy 80 percent of the time, and the other 20 percent I indulge and eat whatever I want and I have fun. That way I'm able to want to get back on track. It keeps me sane."
Cavallari also credits breastfeeding with helping her bounce back so quickly.
"Breastfeeding helps," she says. "It's sort of everything. Everything contributes."
—Gabrielle Olya, @GabyOlya