Game of Thrones' Sophie Turner: 'Exercise Has Made Me Feel More Positive About My Body'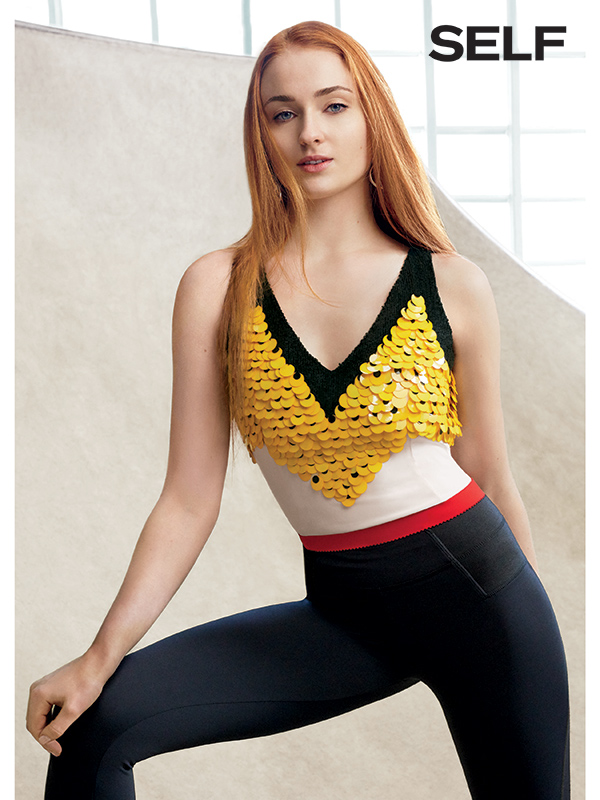 Raf Stahelin
Sophie Turner had to seriously shape up for her role in X-Men: Apocalypse.

Her training involved hill sprints, kettle bells and more for up to 60 minutes, six days a week.
"It was all outside, around London, which was more fun than being cooped up in a gym," the Game of Thrones star, 20, says in the June issue of SELF magazine. "I need to do fun stuff that takes my mind off the fact that I'm working out."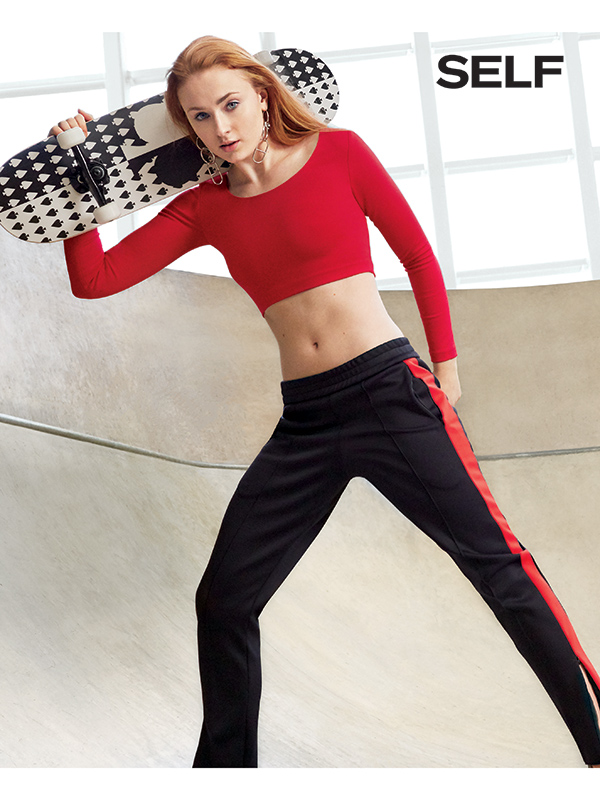 Raf Stahelin
Turner's trainer, James Farmer, says his main focus was ensuring that she didn't get bored during their sessions.
"She's strong, physically and mentally, which makes my job easy," he says. "I just had to make sure she didn't get bored, so I devised tricks, like teaching her increasingly complex boxing combinations."
Since she's gotten more into fitness, Turner has felt her confidence growing.
"Exercise has made me feel more positive about my body, less self-conscious," she says. "I don't know if I look any different, but I feel stronger, and I can do more, which is such a good feeling. It's so liberating."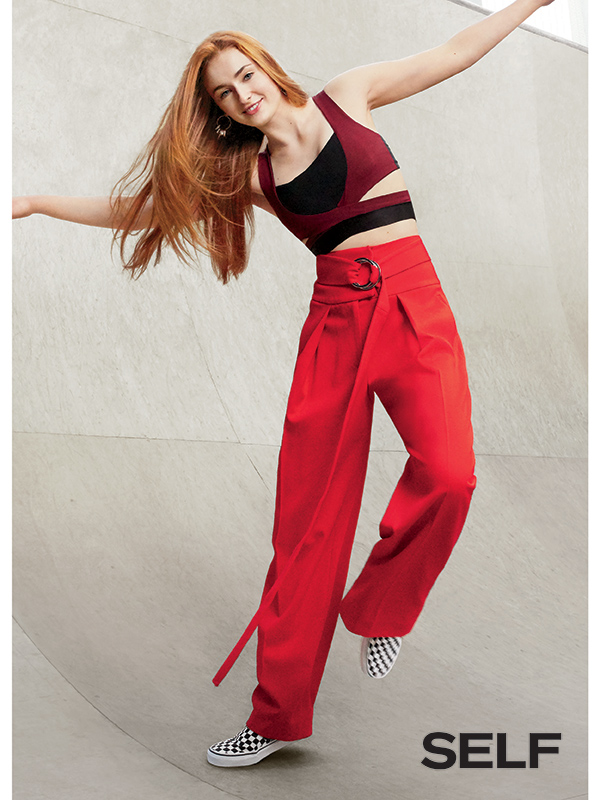 Raf Stahelin
A former ballerina, Turner wants to try barre classes next.
"All last night I was looking at them on Instagram!" she says.
The actress has also adopted a health-conscious diet.
"I've really embraced healthy eating," she says. "It makes you feel a lot better and more energetic. I'm inspired to get up and out."
—Gabrielle Olya, @GabyOlya