Kate Upton's Trainer Shares the Workout and Diet That's Led to Her Incredible Body Transformation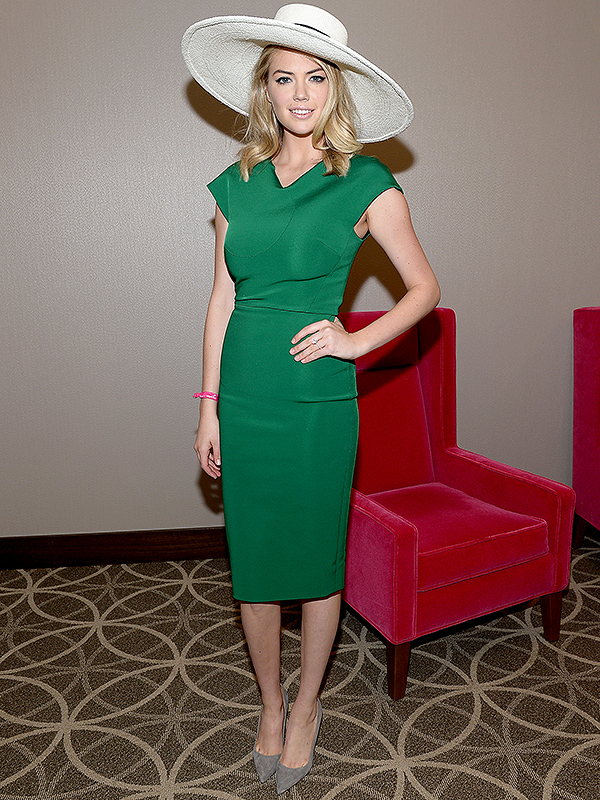 Gustavo Caballero/Getty
Kate Upton looks more toned than ever thanks to her dedication to regular sweat sessions with trainer Ben Bruno.

Bruno has been working with the model, 23, for the past eight months and has slowly been increasing her workload. And the results are amazing. (Seriously: You've got to see the super-revealing outfit she wore to her birthday party Thursday night!)
"One of they key tenets of my program is progressive overload," Bruno tells PEOPLE. "We do slow increases over time, so you build gradually. It's important to always strive to be better, whether that's with more weights or reps or moving to a harder exercise. With Kate we do all three at different points, so we've gradually built up."
Upton can now deadlift over 200 lbs., do sled pushes with 500 lbs., and do bear crawls with 300 lbs.
"She's insanely strong," says Bruno. "Stronger than a lot of athletes I train!"
And although Upton is newly engaged, Bruno says her workouts are not about shedding for the wedding.
"She's always super motivated," he says. "She pays attention to her performance. She's not just going through the motions. She always wants to improve."
Inspired not only by her personal achievement, Upton also keeps her head in the game with a little competition.
"She gets excited to set new records in the gym," says Bruno. "On some of the things, she's gotten into friendly competition with Chelsea Handler [who I also train], trying to push more weights."
She also sticks to a mostly clean diet, but isn't afraid to indulge.
"It's lean protein at every meal, and really limiting sugar and processed foods," says Bruno. "She does eat treats every once in a while, like everybody does. That's totally fine. You just pick up where you left off, and keep on healthy eating. Her favorite treat is doughnuts. It's not all the time, but life's too short to not have some fun stuff every once in a while!"
Thanks to her commitment to eating healthy and regular exercise, Upton has undergone a total body transformation.
"She's improved everything," says Bruno. "Her legs and arms look great, her abs, everything."
—Gabrielle Olya, @GabyOlya