We Tried It: A Jennifer Lopez-Approved Dance Workout DVD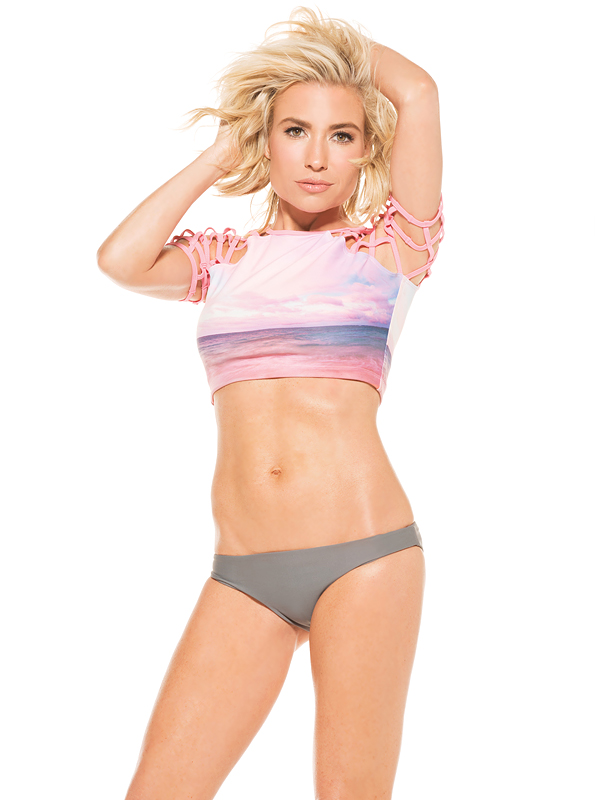 Smallz & Raskind
What Is It: Fitness expert Tracy Anderson's latest DVD, TA VA Strong & Sexy Dance Party, is a 40-minute low-impact, high-calorie burning dance cardio workout you can do at home without any equipment.

Who Tried It: Gabrielle Olya, PEOPLE writer and reporter
Level of Difficulty: 6 (on a scale from 1 to 10). The dances are all definitely doable, but I found the choreography to be a little hard to keep up with.
Tracy Anderson's new dance workout DVD got the stamp of approval from her celebrity clients Jennifer Lopez, Hilary Rhoda and Maggie Gyllenhaal, so I was eager to try it out (because who doesn't want to look like J. Lo?).
The DVD is intended to provide a cardio workout to complement Anderson's muscular structure work. Anyone familiar with Anderson's method of dance cardio knows that it usually involves a lot of jumping, but the choreography featured on the DVD does not, making it ideal for someone who is looking for a workout that is lower impact.
Anderson worked with choreographer Tony Gonzalez to develop the dances, and together they guide you through five different dances that include Latin, hip-hop, jazz and cheerleading-inspired moves. Anderson and Gonzalez take you through each dance three times – once without music, once with music, and a third time where they encourage you to add "flair" to the movements.
WATCH: Want to Get a Booty like Jennifer Lopez or Rock Hard Abs Like Gwyneth Paltrow? Tracy Anderson Shows us How!
I learned quickly that my dancing skills are not at all on par with Jennifer Lopez's, as I had trouble following along with the choreography. However, because I was home by myself doing the workout, it didn't really matter what I looked like or if I was messing up since no one could see me clumsily trying to keep up with the moves.
I powered through the dances without perfecting them, but a more determined person could certainly re-watch each dance until they mastered the choreography. Even without doing them perfectly, I still enjoyed dancing around my living room – and I burned about 200 calories in the process!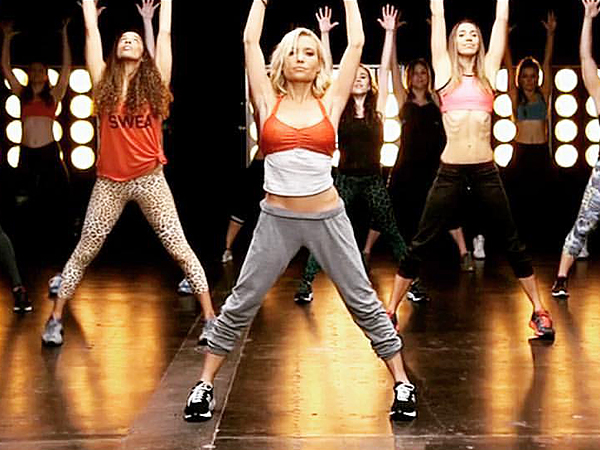 The Verdict: The 40 minutes flew by while dancing along to this DVD. Even if you have two left feet (like myself), it's definitely a fun way to get your cardio in. And I always love a workout that I can do without leaving my house!