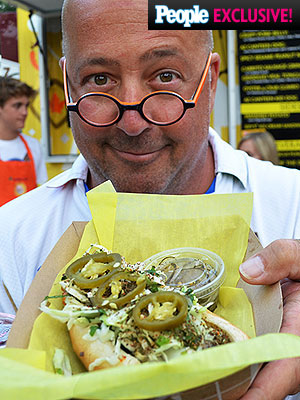 Andrew Zimmern
To celebrate Super Bowl 50, we've partnered with Taste of the NFL and their chef partners all season long. The charity helps to raise awareness and funds via the season-long Kick Hunger Challenge. For more information or to donate to your favorite team's city, visit their website, and be sure to check PEOPLE.com every Thursday for a new game day recipe from your favorite celebrity chefs.
Whether you're at the game or at home on the couch, this one-pot meal is fantastic football food.
Read More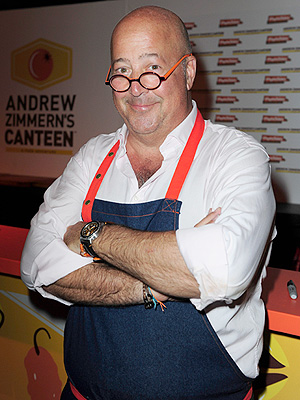 Sergi Alexander/Getty
Austin's annual South by Southwest festival attracts visitors from all fields, from musicians to magazine editors, filmmakers to foodies. Read More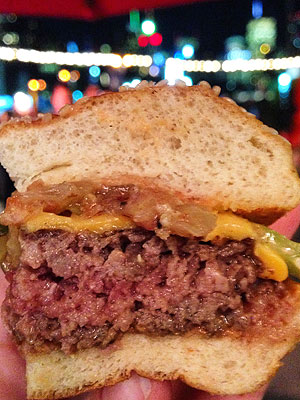 Morgan Gibson
This weekend we ate ourselves through the four-day food feast known as the New York City Wine & Food Festival — and we're still full.
Read More
FILED UNDER:
Andrew Zimmern , Barbecue , Bobby Flay , Breakfast , Burgers , Chocolate , Cocktails , Dessert , Food , Michael Symon , Pizza , Rachael Ray , Restaurants , Robert Irvine , Travel , Trisha Yearwood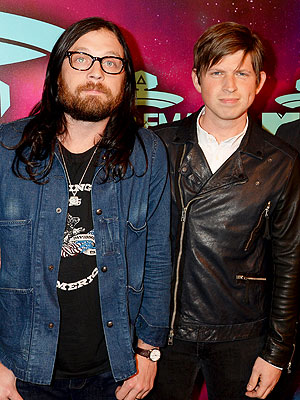 Jeff Kravitz/Getty
Always wanted to party like a rock star? Well here's your chance!
Read More

Courtesy of Jamie Oliver, Rachael Ray, Gordon Ramsay
Leave it to the food pros to add some special flavor to their versions of the ALS Ice Bucket Challenge, which has been sweeping the nation on social media the last few weeks.
Read More
FILED UNDER:
Aaron Sanchez , Andrew Zimmern , Buddy Valastro , Christina Tosi , David Chang , Eric Ripert , Food , Food News , Gordon Ramsay , Guy Fieri , Health , Jamie Oliver , John Besh , Kitchens , Mario Batali , Paula Deen , Rachael Ray , Restaurants , Robert Irvine , Stars & Chefs , Tim Love , Wahlburgers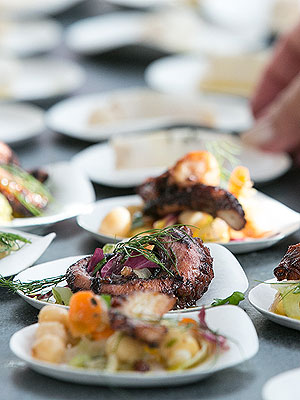 Galdones Photography/FOOD & WINE
Spending a weekend in the mountains with so many of our favorite chefs? We couldn't have asked for a better time or more inventive food and cocktails at the Food & Wine Classic in Aspen. And thanks to Instagram, you can relive the weekend along with us.
FILED UNDER:
Ali Larter , Andrew Zimmern , Cocktails , Curtis Stone , Food , Food News , Gail Simmons , Giada De Laurentiis , Jacques Pepin , Marcus Samuelsson , Stars & Chefs , Travel , Wine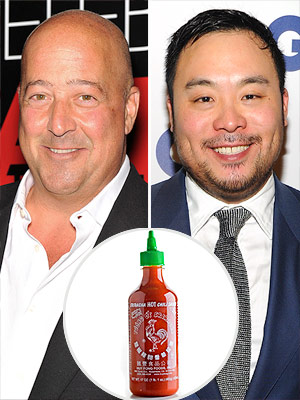 .
As Miley Cyrus sings, "I never meant to start a war." But has PEOPLE instigated a food fight?
Read More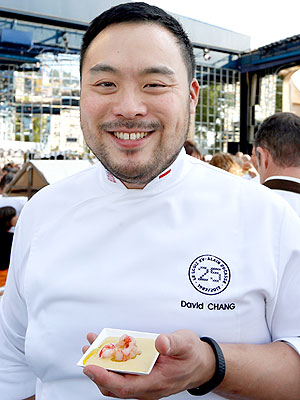 Valery Hache/AFP/Getty
What rotten luck! For 2014, chef and Momofuku restaurant founder David Chang predicts that fermented, preserved and cured foods will be on the tips of everyone's tongues this year.
Read More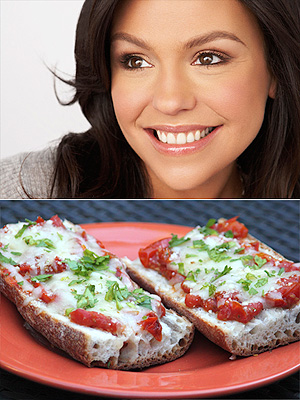 Courtesy Rachael Ray
You know what's even more satisfying than midnight snacking once the kids are asleep? Finding a way to make that meal help people who may go hungry this year.
Read More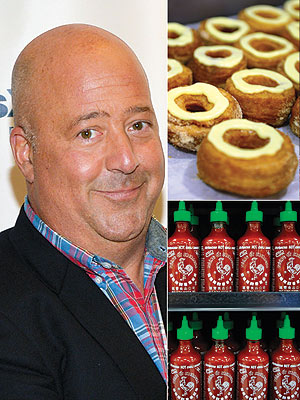 Getty (3)
Andrew Zimmern is a James Beard award-winning TV personality, chef, food writer and teacher. As the creator and host of Travel Channel's Bizarre Foods with Andrew Zimmern and co-host of the Go Fork Yourself podcast, he travels the globe, exploring food in its own terroir.
Read More