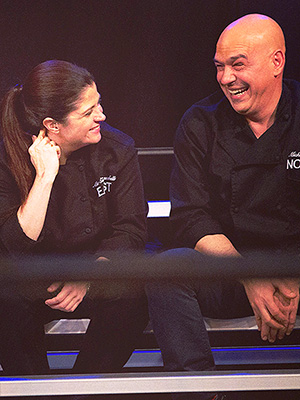 Courtesy Alex Guarnaschelli; Kevin L/Food Network
Alex Guarnaschelli is an Iron Chef, Food Network celebrity chef, author of Old-School Comfort Food and the executive chef at New York City's Butter restaurants. Read her PEOPLE.com blog every Tuesday to get her professional cooking tips, family-favorite recipes and personal stories of working in front of the camera and behind the kitchen doors. Follow her on Twitter at @guarnaschelli.
Read More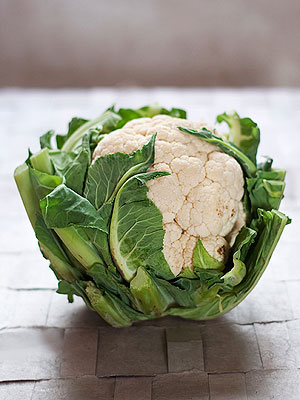 Roger Stowell/Getty; Inset: Cindy Ord/Getty
Alex Guarnaschelli is an Iron Chef, Food Network celebrity chef, author of Old-School Comfort Food and the executive chef at New York City's Butter restaurants. Read her PEOPLE.com blog every Tuesday to get her professional cooking tips, family-favorite recipes and personal stories of working in front of the camera and behind the kitchen doors. Follow her on Twitter at @guarnaschelli.
Read More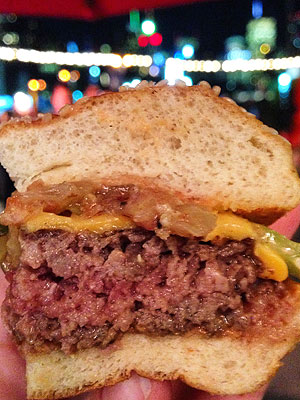 Morgan Gibson
This weekend we ate ourselves through the four-day food feast known as the New York City Wine & Food Festival — and we're still full.
Read More
FILED UNDER:
Andrew Zimmern , Barbecue , Bobby Flay , Breakfast , Burgers , Chocolate , Cocktails , Dessert , Food , Michael Symon , Pizza , Rachael Ray , Restaurants , Robert Irvine , Travel , Trisha Yearwood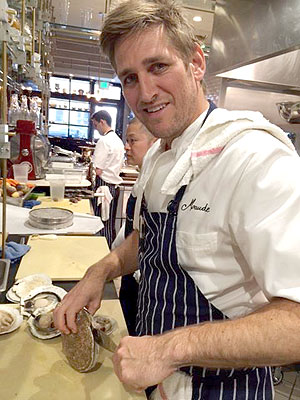 Courtesy Maude
From Top Chef Masters' Curtis Stone to Everyday Italian's Giada De Laurentiis, a slew of TV-famous cooks have been extra busy lately as they prepare to take their food off-screen — and become new restauranteurs.
Read More
Ali Rosen is the host and founder of Potluck Video, a food and drink website that takes you behind the culinary scene with celebrity chefs, restauranteurs, producers, mixologists and more.
Read More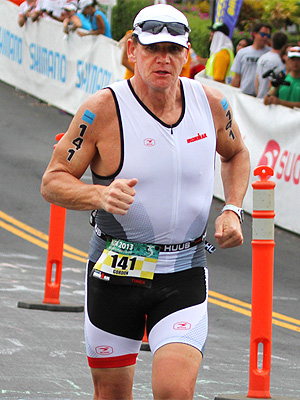 Splash News Online
Gordon Ramsay can cook and run an Ironman—and have a voice left for all of that shouting?
Read More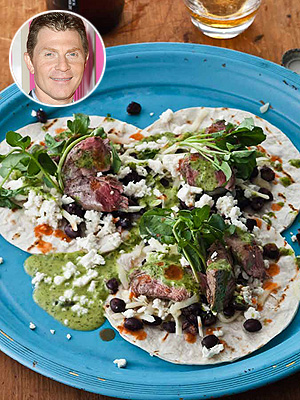 Madison McGaw/BFAnyc/Sipa
Like hot dogs, burgers and doughnuts before, the taco is getting its gourmet makeover.
Read More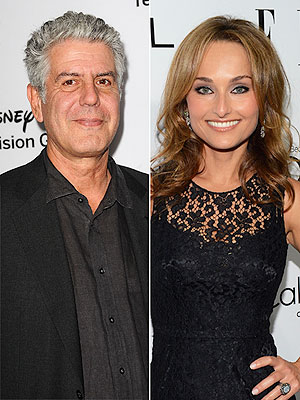 Splash News Online, FilmMagic, WireImage
It's hard to remember a time when words like "Bam!" and "Yum-o" weren't part of our food lexicon.
Read More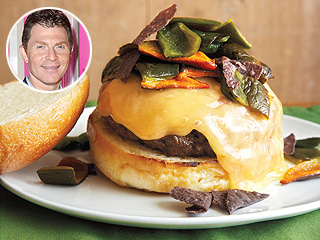 People Premium
Need an excuse to indulge in a burger? You're in luck: It's National Cheeseburger Day, and this juicy Southwest recipe certainly fits the fiesta. It's topped with creamy Jack cheese, roasted peppers and crumbled tortillas for crunch.

Elle Decor
For Bobby Flay, home is where the heart—and kitchen—is!
Read More