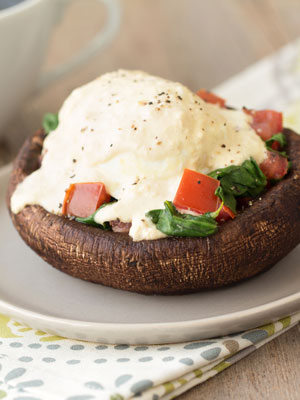 Courtesy Lisa Lillien
Lisa Lillien is the author of the popular Hungry Girl website and email newsletter, featuring smart, funny advice on guilt-free eating. She is also the author of eleven books, six of which debuted at number one on the New York Times Best Sellers list. Read her PEOPLE.com blog every Monday for slimmed-down celebrity recipes and more.
Read More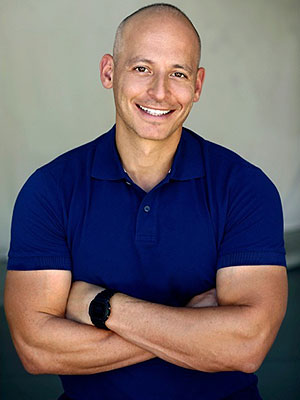 Courtesy Harley Pasternak
Harley Pasternak is a celebrity trainer and nutrition expert who has worked with stars from Halle Berry and Lady Gaga to Robert Pattinson and Robert Downey Jr. He's also a New York Times best-selling author, with titles including The Body Reset Diet and The 5-Factor Diet. His new book 5 Pounds is out now. Tweet him @harleypasternak.
Read More
Stuffed Breakfast Avocados
4 avocados
5 oz. smoked salmon, cut into thin strips
16 baby spinach leaves
8 eggs
Kosher salt, to taste
Freshly cracked black pepper, to taste
1/2 tsp. crushed red pepper flakes
Chopped chives, for sprinkling
1. Preheat oven to 425°F.
2. Halve the avocados and remove the seed. If the hole looks small, scoop out some flesh until it's large enough to hold an egg.
3. Place the avocado halves skin-side down on a cookie sheet, and line the holes with strips of smoked salmon and spinach leaves. Crack one egg into a small bowl, then spoon the yolks and egg whites into the avocado hole. Season with salt and black pepper.
4. Bake for 15-20 minutes, or until the eggs are set but the yolks are still runny. Sprinkle with chili flakes and chives, and serve.
RELATED: Get Cooking! See All of PEOPLE's Easy, Clever and Delicious Recipe Videos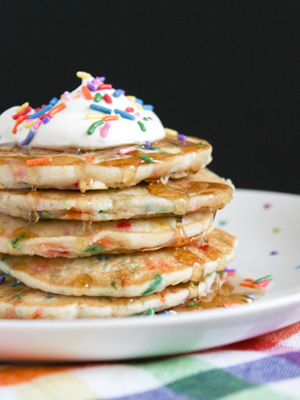 Pinterest
Spring has arrived and it's time to start eating lighter. Beginning with fluffy pancakes. OK, maybe they're not exactly diet food, but when made with strawberries and colorful sprinkles, they're a sweet way to celebrate the new season and add brightness to breakfast or brunch.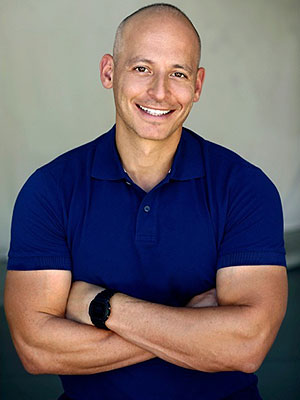 Courtesy Harley Pasternak
Harley Pasternak is a celebrity trainer and nutrition expert who has worked with stars from Halle Berry and Lady Gaga to Robert Pattinson and Robert Downey Jr. He's also a New York Times best-selling author, with titles including The Body Reset Diet and The 5-Factor Diet. His new book 5 Pounds is out now. Tweet him @harleypasternak.
Read More

Courtesy MyRecipes.com
You've devoured whole packages of Peeps and decorated scores of eggs — so what's your next Easter tradition to embrace?
Read More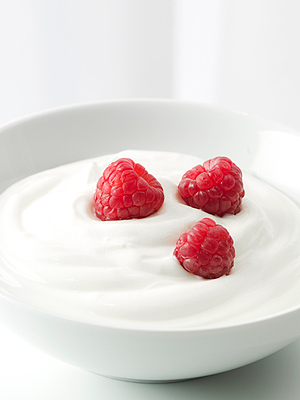 Read More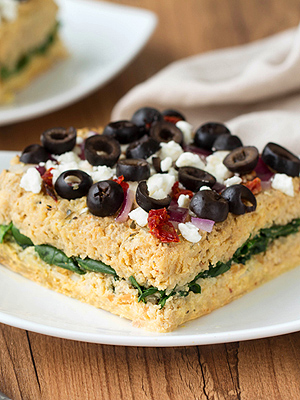 Courtesy Lisa Lillien
Lisa Lillien is the author of the popular Hungry Girl website and email newsletter, featuring smart, funny advice on guilt-free eating. She is also the author of ten books, six of which debuted at number one on the New York Times Best Sellers list. Read her PEOPLE.com blog every Monday for slimmed-down celebrity recipes and more.
Read More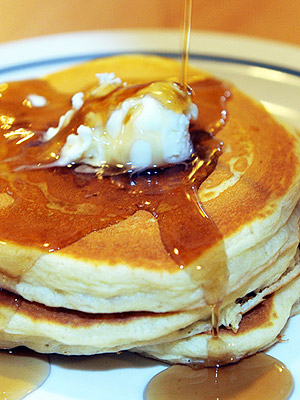 Torin Halsey/Wichita Falls Times Record News/AP
It's the most wonderful time of the year…National Pancake Day, of course. And while arbitrary food holidays are a dime a dozen in today's world, this one actually has tangible (and edible) benefits.
Read More