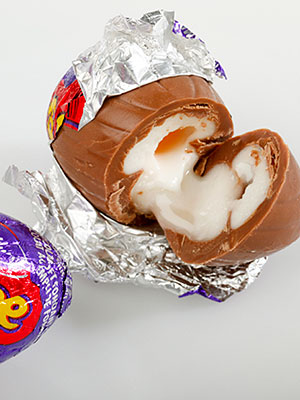 David Cooper/Toronto Star/Getty
UPDATE: PEOPLE spoke with representatives at Hershey — the company produces Cadbury products in the U.S. — and stateside, the original Cadbury Creme Eggs recipe will remain the same. The new formula only impacts Cadbury Creme Eggs in the U.K.


Read More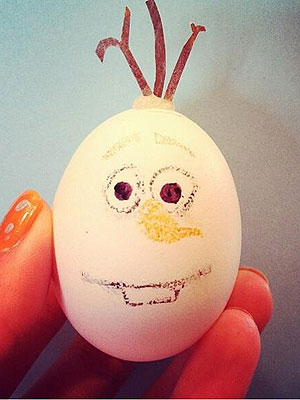 Courtesy Karen Wenner
We sure didn't have to egg you on to get you to share photos of the Easter eggs you dyed and decorated this year! Let's have a big round (oval?) of applause for every egg you submitted, with a special spotlight on these 10 favorites. Starting with…
Read More

Courtesy MyRecipes.com
You've devoured whole packages of Peeps and decorated scores of eggs — so what's your next Easter tradition to embrace?
Read More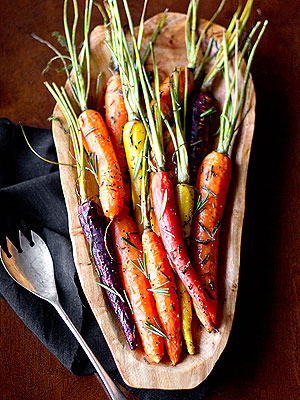 Rikki Snyder; FiveHeartHome.com
Haven't decided what you're serving for Easter yet? Better hop to it.
Read More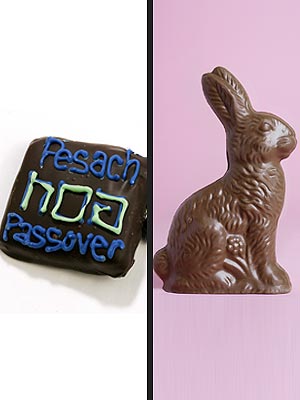 Bob Fila/Chicago Tribune/KRT/Getty; Fotosearch/Getty
Harley Pasternak is a celebrity trainer and nutrition expert who has worked with stars from Halle Berry and Lady Gaga to Robert Pattinson and Robert Downey Jr. He's also a New York Times best-selling author, with titles including The Body Reset Diet and The 5-Factor Diet. Tweet him @harleypasternak.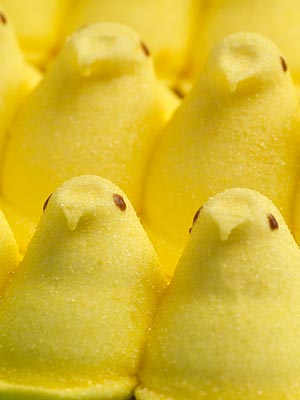 Getty
Q: What came first: the chicken or the Peep?
Read More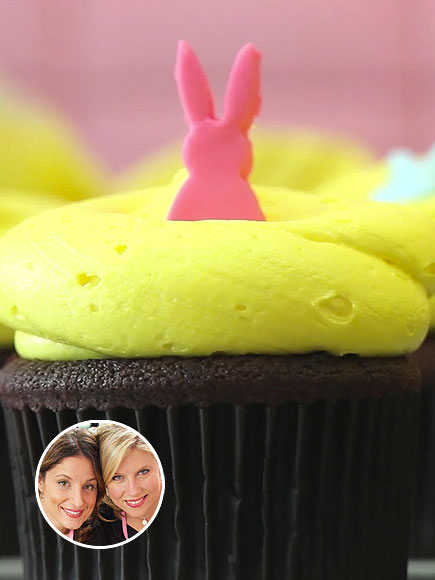 Leave it to Katherine Berman and Sophie LaMontagne, the dynamic duo behind the popular Georgetown Cupcake bakeries and stars of TLC's D.C. Cupcakes, to reimagine the Cadbury Creme Egg into a cupcake — rather, a soft and delicious little cloud of chocolate, filled with gooey caramel.
Read More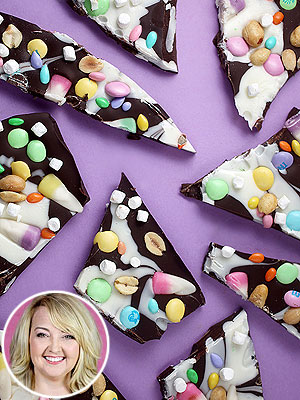 Courtesy Bakerella
Angie Dudley, a.k.a Bakerella, is the author of the New York Times best-selling book Cake Pops and creator of Bakerella.com. Visit PEOPLE.com on Fridays for her sweet spin on celebrity recipes and more.
Read More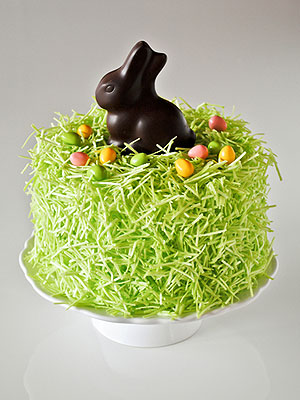 Carrie Sellman for TheCakeBlog
The problem: You want a gorgeous Easter cake but can't deal with hours of decorating labor.
The sweet solution: This bunny-topped beauty from Carrie Sellman of The Cake Blog, who's also a busy mom to a toddler and can sympathize with time-management woes.
Read More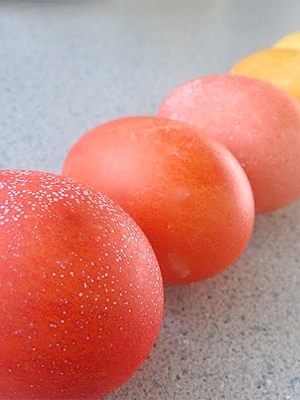 Courtesy Pinterest Via Schax Yusuf
Good thing there's no chicken shortage! With so many creative Easter egg designs packed into this one story, you'll be inspired to make more than your usual dozen.
Read More