The Institute of Culinary Education is one of the largest culinary schools in the world, offering both professional and recreational programs in New York City. Here, chef James Distefano, an instructor in their School of Pastry & Baking Arts shows PEOPLE an unexpected way to eat not one, but two summertime treats!
Is there anything better than corn in the summertime? To me, corn is one of the highlights of the season's produce. As a kid spending summers at the Jersey shore, the last thing I wanted to do was leave the beach early and shuck corn for dinner (but I did love eating it!). Now, it's one of my favorite summer ingredients to work with, its subtle sweetness giving it the versatility to work in many dishes. What's more: whether you're using it in a soup, salad or simply grilled and buttered, corn is an ingredient that doesn't need a lot of gussying up.
Read More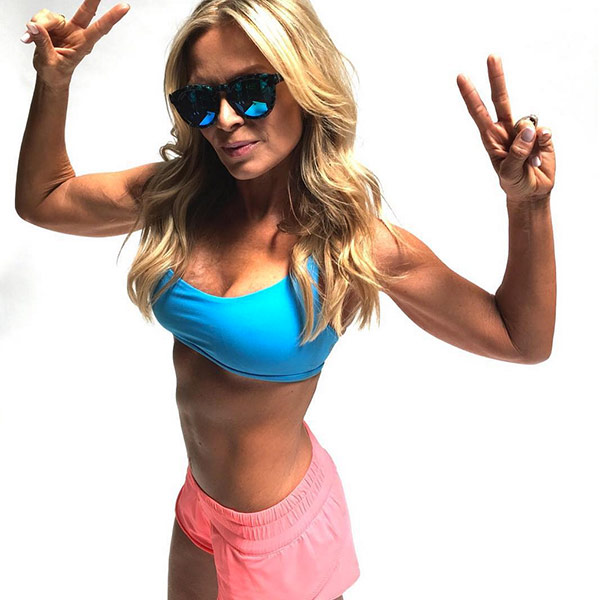 Tamra Judge
Tamra Judge has undergone a total body transformation — and it's safe to say it took a lot of dedication.
In a video with E! News, the Real Housewives of Orange County star — who took home the first place trophy at her first Muscle Mania competition Saturday — shared just how she whipped herself into shape.
"Mess with me! Go ahead, bring it!" she jokes in the clip with her trainer at CUT Fitness. When it comes to the workout routine, Judge, 48, did everything from sprints to pull-ups to bicep curls. Read More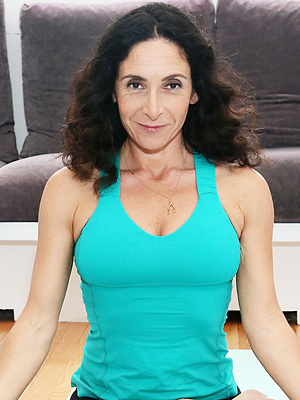 Astrid Stawiarz/Getty
Mandy Ingber is a celebrity fitness and wellness expert whose 20 years of teaching experience have attracted such clients as Jennifer Aniston, Kate Beckinsale, Helen Hunt, Ricki Lake, Jennifer Lawrence, Jennifer Meyer and Brooke Shields. She is the New York Times best-selling author of Yogalosophy: 28 Days to the Ultimate Mind-Body Makeover, and creator of the yoga-hybrid DVD Yogalosophy. Her new book Yogalosophy for Inner Strength: 12 Weeks to Heal Your Heart and Embrace Joy is out now. Follow her on Twitter, Facebook, Instagram and YouTube.

Read More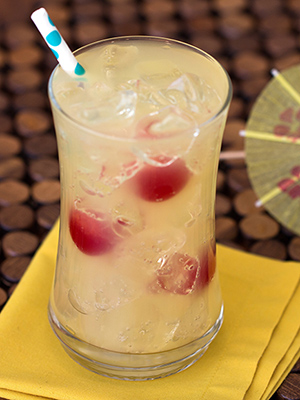 Courtesy Lisa Lillien
Lisa Lillien is the author of the popular Hungry Girl website and email newsletter, featuring smart, funny advice on guilt-free eating. She is also the author of eleven books, six of which debuted at number one on the New York Times Best Sellers list. Read her PEOPLE.com blog every Monday for slimmed-down celebrity recipes and more.
Summer is the time to cut loose and have a great time. Nobody wants to stress about their diet at the bar, but you also don't want to slurp down hundreds of sugary calories with your good-time drinks. Not to worry, I've got a few easy cocktail orders most places can put together without any eye-rolling from the bartender. The best part? Each one has less than 150 calories!
RELATED: Hungry Girl: The New, Diet-Friendly Fast Food Items You Need To Know About
*Heads up: Whatever you do, don't mistake club soda for tonic water; club soda is calorie-free, but tonic water has around 90 calories per cup.
Blueberry Vodka + Club Soda + Orange Wedge
If the idea of a plain vodka-soda bums you out, explore the selection of fruit-flavored vodkas. They've got that extra yumminess without the extra calories. I love blueberry vodka, but try whatever sounds good to you. And a hearty squeeze of citrus will make it even more refreshing. Only around 110 calories in this one.

Coconut Rum + Club Soda + Splash of Pineapple Juice
The too-sugary tropical cocktails on the menu often contain hundreds and hundreds of calories. I know, it's summer and you want a beachy drink and you can totally have one! This combo is sweet and delicious, but keeps the calorie total under control (about 120 a pop).
RELATED: Hungry Girl: Cook Once and Eat for the Whole Week with This Spaghetti Squash Casserole
Tequila + Club Soda + Cherries + Splash of Orange Juice
Think of it as a tequila sunrise's fizzy sister. A standard tequila sunrise contains grenadine, which is loaded with sugar. A couple of cherries are a much smarter way to go. And a simple splash of that OJ is all you need. This one's a steal for around 140 calories. Cheers!
'Til next time… Chew (and sip!) the right thing!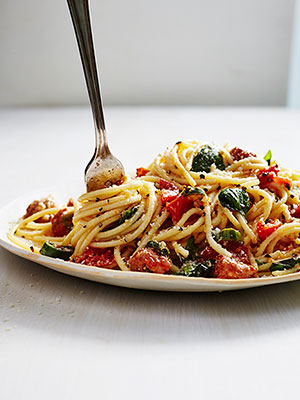 Iain Bagwell; Inset: JB Lacroix/WireImage
Mario Batali is turning the entire culinary world red for a good cause—starting with this pasta dish.
Read More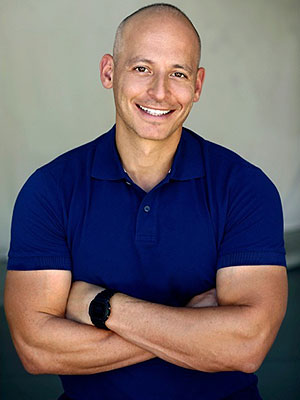 Courtesy Harley Pasternak
Harley Pasternak is a celebrity trainer and nutrition expert who has worked with stars from Halle Berry and Lady Gaga to Robert Pattinson and Robert Downey Jr. He's also a New York Times best-selling author, with titles including The Body Reset Diet and The 5-Factor Diet. His new book 5 Pounds is out now. Tweet him @harleypasternak.
As our understanding of human nutrition grows, we must revise our misconceptions and accept new truths. For example, we now know that eating fat isn't what makes you fat. Nor is losing weight just a matter of consuming fewer calories. Recent research about the human microbiome is also changing our understanding of the role of bacteria and other microbes in how we metabolize food.
We have found that certain so-called "health foods" actually aren't all that healthy. Look at former all-stars like orange juice, granola, rice cakes, fruit leather and low-fat salad dressing, for starters. We've also demonized certain foods, only to find out later that they have benefits of which we were not aware or that we thought were trumped by what we thought were their flaws.
The following three foods have been considered unhealthy for decades, but now it's time to accept a new reality.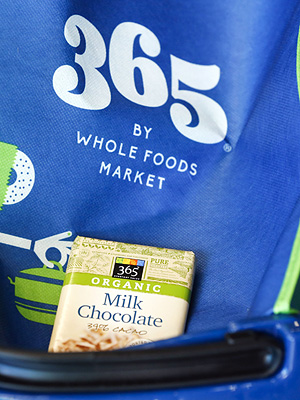 Patrick T. Fallon/Bloomberg/Getty
Thank you, Whole Foods, our hearts are now whole—and our paychecks!
Read More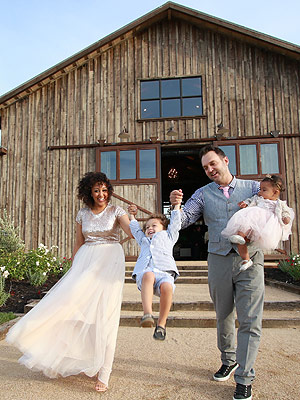 John Klycinski
Five years after Tamera Mowry-Housley and her husband Adam Housley celebrated their dream wedding in Napa Valley, people were still talking about the epic party.
Read More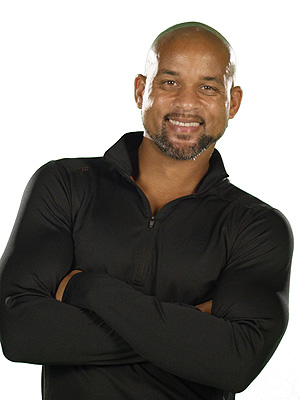 Guy D'Alema/ABC/Getty
If you're looking to tone up for the summer, look no further than Shaun T's "Bikinis and Board Shorts" workout.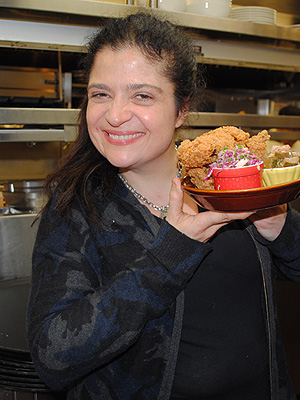 Alex Guarnaschelli
Alex Guarnaschelli is an Iron Chef, Food Network celebrity chef, author of Old-School Comfort Food and the executive chef at New York City's Butter restaurants. Read her PEOPLE.com blog every Tuesday to get her professional cooking tips, family-favorite recipes and personal stories of working in front of the camera and behind the kitchen doors. Follow her on Twitter at @guarnaschelli.
Read More