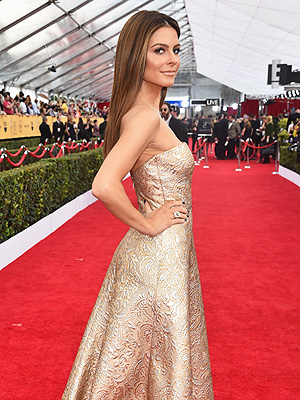 Alberto E. Rodriguez/Getty
After covering countless award shows, E! host Maria Menounos knows what goes into prepping for a red carpet.

Courtesy Mario Lopez
Apparently Mario Lopez really loves his job.
Winning a Golden Globe isn't a piece of cake — but, according to Gina Rodriguez, it's like eating one.
Read More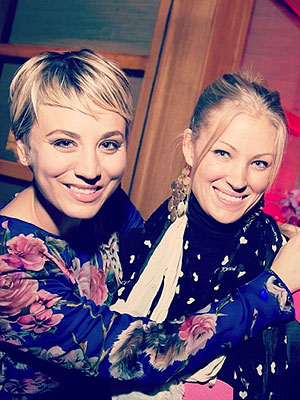 Courtesy lauren_tatum_events
Ready, set, (viewing) party!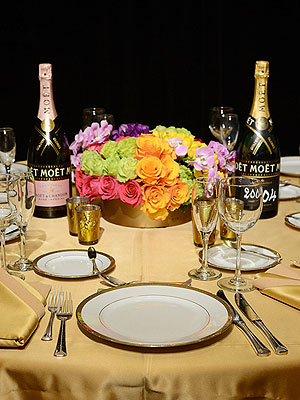 Michael Kovac/Getty
For us, the only thing more exciting than seeing what the stars wear on the night of the Golden Globes is finding out what they'll be eating.
Read More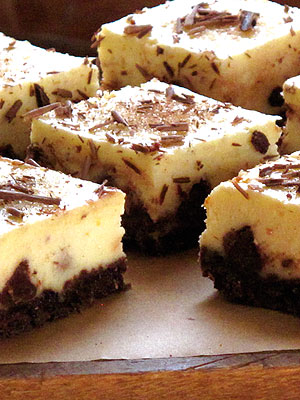 Courtesy Sheila G. Mains
What do you make Bradley Cooper and Sandra Bullock for dessert?
Read More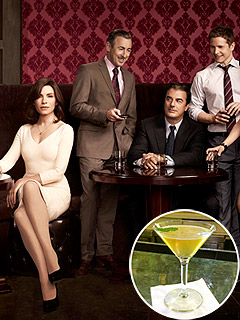 Justin Stephens/CBS Broadcasting Inc.; Inset: Courtesy Café Luxembourg
The characters on these contenders for Best TV Drama Series do their best to stir things up—and now so can you! Try one (or all five) drinks at your viewing party.

Courtesy Hank's on the Hill
No Patience
Makes 1
2 oz. bourbon (recommended: Blanton)
1 oz. BBQ shrub (recipe below)
3 dashes Angostura bitters
1 piece of bacon, optional garnish
In a rocks glass, combine all ingredients. Add ice, stir 30 times. If desired, garnish with a piece of crispy bacon.
BBQ Shrub
1 cup BBQ sauce
¼ cup apple cider vinegar
1 cup sugar
1 cup water
In a medium pot, combine all ingredients. Cook over medium heat until reduced by ⅓, about 15 minutes, and strain. Extra liquid can be saved in an airtight container.

Courtesy Taste
Johnson's Response
Makes 1
1½ oz. vodka
½ oz. sloe gin (recommended: Averell Damson Plum)
½ oz. lime cordial
2 dashes bitters
Ginger beer, to taste
Lime wheel, optional garnish
In a cocktail shaker with ice, combine first four ingredients and shake well. Strain into a Collins glass filled with ice, then top with ginger beer and garnish with a lime wheel, if desired.
WATCH: Golden Globes Inside Scoop