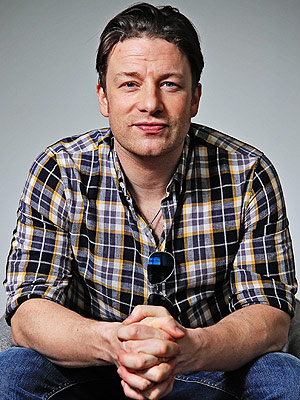 Sam Ruttyn/Newspix/Getty
Want to live a long life? Jamie Oliver has a few tips he's picked up recently.
Read More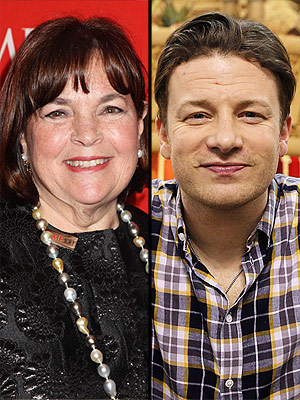 Gregory Pace/BEImages/Rex USA; Ruttyn/Newspix/Gett
On October 6th, Instagram turns 5-years-old, and we cannot believe the photo sharing app hasn't been around our whole lives. (Seriously, though. What did we do with pictures of our face in 2007? Did we even take pictures of our face back then?)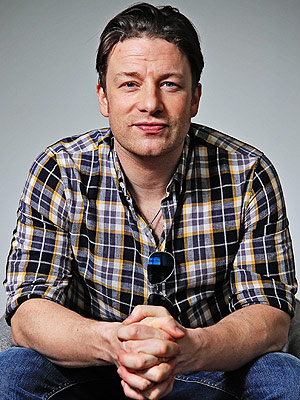 Sam Ruttyn/Newspix/Getty
Jamie Oliver gave himself a truly special 40th birthday present: commitment to his health and well-being.
Read More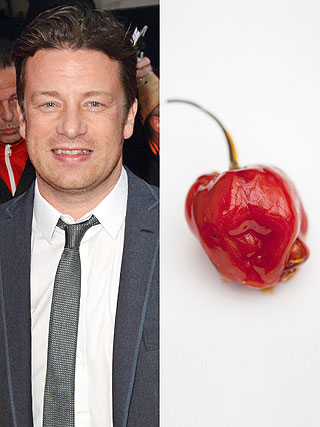 From left: wenn, getty
From the don't-try-this-at-home files: Celebrity chef Jamie Oliver said recently that he secretly gave his 12-year-old daughter, Poppy, one of the world's hottest peppers in order to discipline her, according to The Daily Mail.
Read More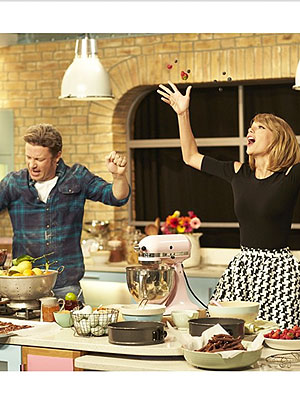 Courtesy Jamie Oliver
In a new video to benefit Stand Up to Cancer, Taylor Swift battles chef Jamie Oliver in a baking competition with plenty of shade-throwing, dirty looks and awkward dance moves.
Read More

Courtesy of Jamie Oliver, Rachael Ray, Gordon Ramsay
Leave it to the food pros to add some special flavor to their versions of the ALS Ice Bucket Challenge, which has been sweeping the nation on social media the last few weeks.
Read More
FILED UNDER:
Aaron Sanchez , Andrew Zimmern , Buddy Valastro , Christina Tosi , David Chang , Eric Ripert , Food , Food News , Gordon Ramsay , Guy Fieri , Health , Jamie Oliver , John Besh , Kitchens , Mario Batali , Paula Deen , Rachael Ray , Restaurants , Robert Irvine , Stars & Chefs , Tim Love , Wahlburgers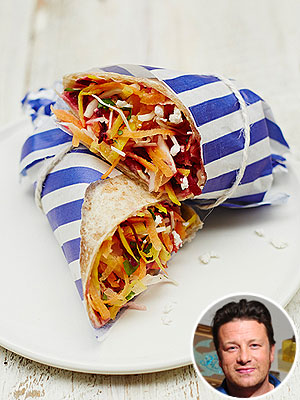 Matt Russell; Inset: Ian West/Abaca
Finally, a reason you'll want your child to pick up that iPad — to look up this colorful wrap recipe from Jamie Oliver.
Read More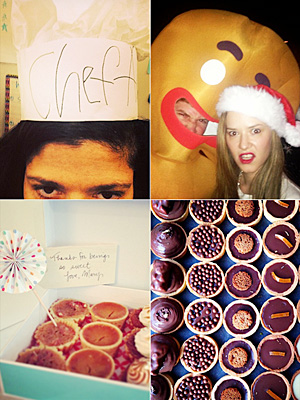 Instagram
It may be the Year of the Selfie, but for the food-obsessed, social media exists only to share adventures in eating. From drool-worthy indulgences (birthday cake bathed in caramel) to bizarre brags (sautéed a sea turtle, anyone?) feast your eyes on these foodies' Instagram feeds. (While you're at it, follow PEOPLE Great Ideas on Instagram, too.)
Read More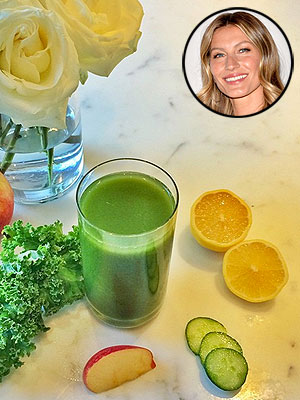 Courtesy Gisele Bundchen; Inset: Andrew H. Walker/Getty
After a Birkin bag or a giant pair of sunglasses, a designer veggie drink may be the most sought-after Hollywood accessory.
Read More
FILED UNDER:
Blake Lively , Gabrielle Union , Gisele Bündchen , Health , Jamie Oliver , Kerry Washington , New Year, New You , Nicole Richie , Russell Simmons , Salma Hayek , Vegetarian , Venus Williams

Courtesy Jamie Oliver
Jamie Oliver's Frozen Fruit Smoothie
Makes 2
1 ripe banana
1 glass (about 8 oz.) frozen fruit
2 heaping tbsp. natural yogurt
1 small handful oats
1 small handful mixed nuts
1 glass (about 8 oz.) soy milk, skim milk or apple juice
honey to taste, optional
1. Peel and slice your banana and put it into a blender with your frozen fruit and the yogurt.
2. Whiz it up and add the oats and nuts.
3. Add the soy milk, skim milk, or apple juice and whiz again, until nice and smooth. If it's a bit too thick for you, just add a splash more milk or juice and whiz around again.
4. Give it a good stir, then have a taste. Rarely with a frozen fruit smoothie should you need to sweeten it, but if you think it needs a bit of extra sweetness you can add a little honey to taste—you won't need much.