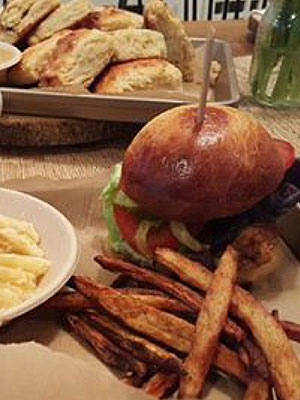 Joe Manganiello Instagram; Inset: Getty
Newlywed life really is delicious — especially if you're Sofia Vergara and Joe Manganiello.
Read More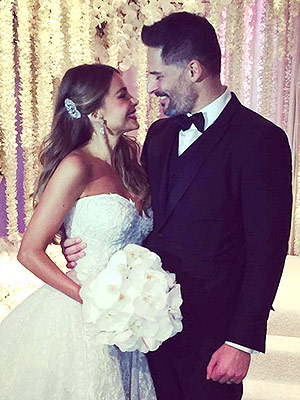 Courtesy Sofia Vergara
Sofia Vergara may have married the love of her life on Sunday, but also present at her wedding to Joe Manganiello was her other big love: cake.
Read More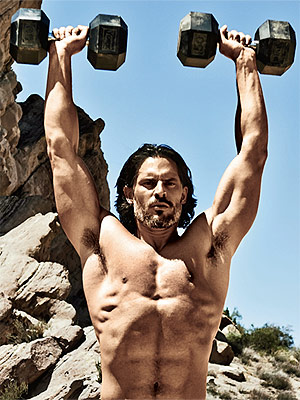 Patrik Giardino
Listen up! Ripped Joe Manganiello is talking about his exercise regimen.
Featured on the cover of Muscle & Fitness for the third time, the super muscular Magic Mike XXL actor, 38, describes his "lean-mass conditioning program" in the mag — and judging from his abs and arms, it's highly effective.
Manganiello trains three to four times per week with trainer Ron Matthews, working out in what he calls "the pain cave."
"We have these massive sets," Manganiello told Muscle & Fitness, referring to sets of ten 225-lb. deadlifts or sets of four 300-lb. deadlifts. He went on to describe the mental challenge: "There's a moment when there's going to be 10 sets. And I'm on set 5 or even set 4, and I'm done. My body is starting to quit, I'm having a minor league panic attack in my brain because I can't visualize doing the next rep, let alone the next set, and I want to quit," he said. "And I think, 'What am I doing this for? I don't have a movie coming up that I'm training for specifically.' And that's where you're going to grow. That's the spot. That's when you crack the pit, if you will. And that seed is inside."

Patrik Giardino
That drive and determination initially surfaced when he was growing up "a head and shoulder taller" than the other kids and turned to sports. "The first year I played football, I was the captain of the team. Then you get into high school. Just like The Breakfast Club, high school tries to put people into a category," he said. "I got along with a group — the weirdo intellectuals — who generally hate jocks. And I also was the captain of a sports team. So I got along with the jocks."
Clearly those jock days are not so far behind him! Manganiello still enjoys throwing himself into "long and tough" workouts, which he also described in his 2013 book, Evolution.
"[The book] was about putting yourself into a position where training becomes mental, not just physical. It's about pushing the mind past those perceived limitations," he told the magazine. "And the only thing I could say to people is you just have to back yourself into that corner and see what you're made of."
Manganiello, who is engaged to Sofia Vergara, also offered readers a bit of fitness advice.
"There's always going to be somebody bigger than you in the gym and somebody else skinnier than you. You're always going to be right in the middle — unless you're me. I was the absolute skinniest. I was the one who couldn't do one dip or one pull-up," he says. "And even if you're that person, there's still hope for you. So just get in there and get to work."
—Maria Yagoda, @mariayagoda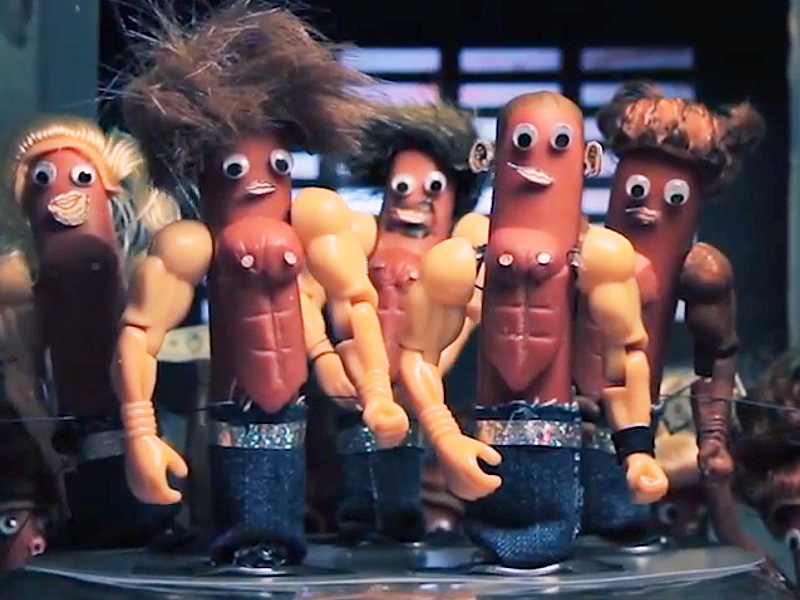 YouTube
The Magic Mike XXL trailer we never asked for — but, incidentally, desperately needed — is finally here.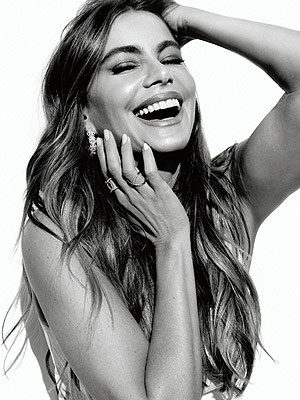 Yu Tsai
Sofia Vergara makes looking like a smoking hot goddess completely effortless. But as it turns out, she is a mere mortal when it comes to dreading the gym. Read More

Courtesy Sofia Vergara
The only thing that can make us even more jealous of Hollywood's hottest couple Sofia Vergara and Joe Manganiello is when ice cream is involved.
Read More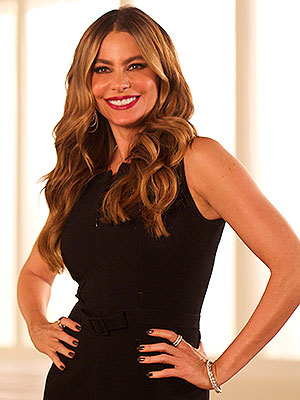 Rooms To Go
Put Sofia Vergara and Cindy Crawford in the same room together and you have brains and beauty combined.
Read More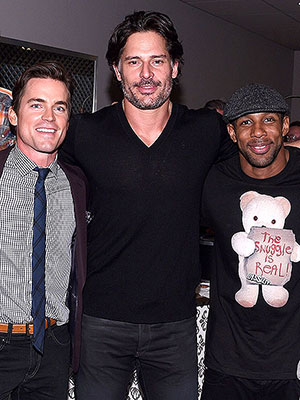 Getty
Matt Bomer is a man true to his word. After promising to eat fried chicken "in a mean, mean, way" once the Magic Mike XXL stripper scenes were over, the star and his castmates feasted at Mrs. Wilkes Dining Room in Savannah, Georgia, where they've been filming.
Read More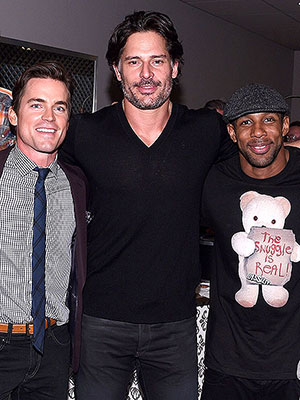 Getty
You can feel a little sorry for the actors playing strippers in Magic Mike XXL, which is currently shooting in Savannah, Georgia.: They might be surrounded by some of the finest Southern food in the country, but in order to maintain their dollar-bill–ready bodies, they aren't supposed to be eating any of it.
Read More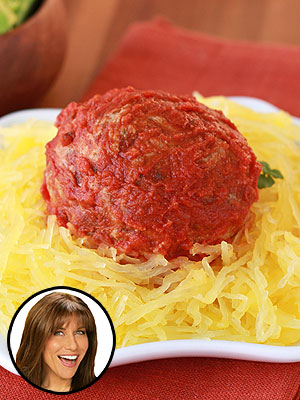 Courtesy Hungry Girl
Lisa Lillien is the author of the popular Hungry Girl website and email newsletter, featuring smart, funny advice on guilt-free eating. She is also the author of nine books, six of which debuted at number one on the New York Times Best Sellers list. Read her PEOPLE.com blog every Monday for slimmed-down celebrity recipes and more.
Read More