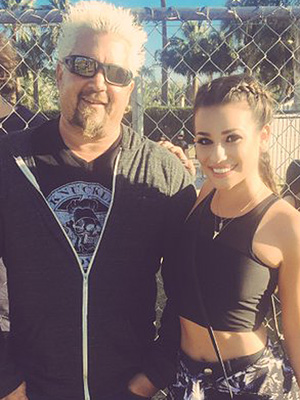 Instagram/Lea Michele
Lea Michele has a hero — and it might surprise you who!
Read More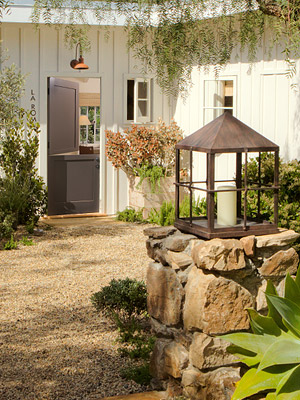 The Ranch Malibu
What Is It: The Ranch Malibu is a one-week "luxury bootcamp" wellness and fitness retreat – Lea Michele, Minka Kelly and Julianne Hough have all paid visits – during which guests participate in hours of daily workouts and eat only plant-based meals in order to lose weight and detoxify the body.
Read More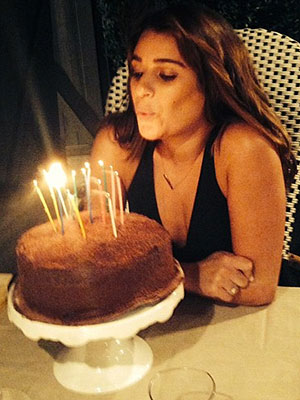 Courtesy Lea Michele
Claire Thomas
The Kitchy Kitchen
Served at Lea Michele's Birthday Dinner
Devil's Food Cake
Serves 8
Cake:
4 oz. butter
2 oz. bittersweet chocolate
6 tbsp. unsweetened cocoa powder
1 ½ cups white sugar
1/2 cup brown sugar, packed
2 eggs
1/2 cup strong coffee
2 cups all-purpose flour
1 ½ teaspoons baking soda
¼ teaspoon salt
¼ cup sour cream
2 oz. bittersweet chocolate, grated for garnish
Buttercream:
18 oz. unsalted butter, softened
6 cups powdered sugar
3 tbsp. agave nectar or maple syrup
1 ½ cups unsweetened cocoa powder
3 tsp. vanilla extract
1 tsp. kosher salt
1. Preheat oven to 350F. Grease two 9 inch round cake pans.
2. In a double boiler or in a small pot over low heat, melt the chocolate. Set aside to cool slightly.
3. Cream together the sugars, butter and add the eggs one at a time until a pale yellow (about 2-3 minutes). Add the melted chocolate to the eggs mixture by pouring it in slowly while beating at medium speed. This is to ensure a smooth mixture, rather than scrambling the eggs.
4. Whisk together the flour, cocoa powder, baking soda, and salt.
5. Mix together the coffee and sour cream. Alternately add the dry ingredients and the wet ingredients on low speed, ending on the wet ingredients.
6. Bake for 30 minutes or until a toothpick inserted in the center comes out clean. Allow to cool completely.
7. For the buttercream, add the butter to a standing mixer with a paddle attachment, and whip until soft and smooth. On low speed, add the powdered sugar, mixing until fully incorporated, and then add the agave nectar (or maple syrup), cocoa powder, vanilla extract, and salt. Taste for sweetness and add more powdered sugar if necessary.
8. To finish, place a layer of cake on a plate and coat with 1 inch of buttercream. Use an offset spatula to even it out, then add the other layer. Add a big scoop of buttercream on top of the cake, and using the spatula, smooth the buttercream out until it's coating the cake about a 1/4-1/2 inch thick. Scoop more buttercream on and smooth out if necessary. Top with grated chocolate.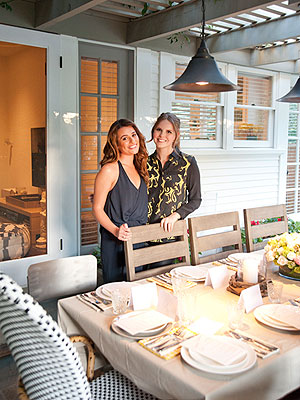 Courtesy Claire Thomas for The Kitchy Kitchen
Lea Michele didn't need a Birkin bag cake or a baking therapy session to enjoy her birthday: A relaxed dinner with girlfriends at her home was the perfect fête for the Glee star, who turned 28 on August 29.
Read More