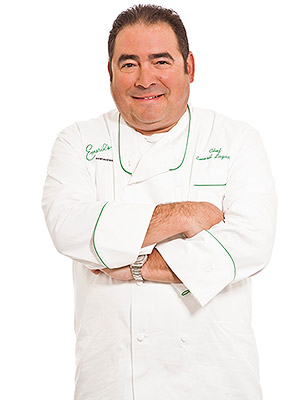 Virginia Sherwood/Bravo; Craig Sjodin/ABC
We are so lucky to have the Internet to consult when Thanksgiving preparation goes horribly wrong.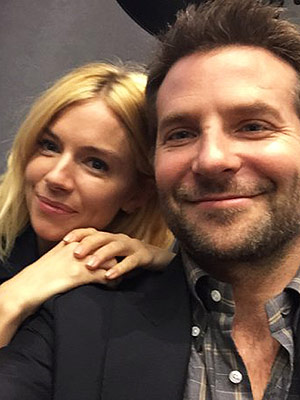 Courtesy Twitter Movies
Don't be fooled by their laughter: Sienna Miller and Bradley Cooper are serious about food.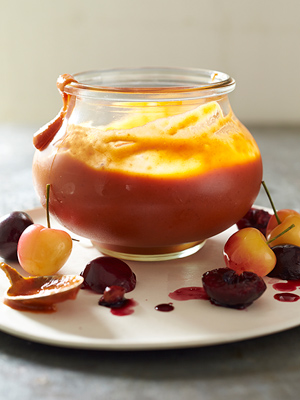 Hector M Sanchez; Courtesy Pure Michigan
Mario Batali has spent the past 13 summers at this lakefront home in Traverse City, Michigan, so it's natural that some of the city's culture has influenced his cooking over the years.
Read More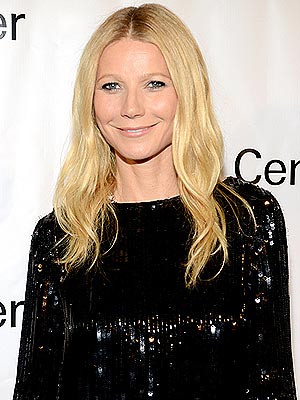 Kevin Mazur/Getty
From 3-day cleanses to bone broth to sex bark, Gwyneth Paltrow's GOOP-approved eating habits have always seemed to catch attention.
Read More
Photo Courtesy Mario Batali
Blanching the Brussels sprouts first helps tenderize them and bring out their flavor.
Brussels Sprouts with Pecorino 
Submitted by Mario Batali for Feeding America's 5-Ingredient Dinner Challenge
Originally published in Molto Batali: Simple Family Meals from My Home to Yours
Serves 8 to 10
2 tbsp. salt
2 lbs. Brussels sprouts, any tough or discolored outer leaves removed
¼ cup extra virgin olive oil
2 tsp. finely chopped fresh thyme leaves
4 oz. Pecorino Romano, cut into quarter-inch cubes
Freshly ground black pepper, to taste
1. Bring 8 quarts of water to a boil in a pasta pot. Set up an ice bath nearby.
2. When the water comes to a boil, add 2 tablespoons salt. Drop the Brussels sprouts into the boiling water and when the water returns to the boil, cook for 3 minutes. Then drain the Brussels sprouts and plunge them into the ice bath. Once they have cooled, drain, trim off the tough ends, and cut them in half lengthwise.
3. In a 14-inch sauté pan, heat the oil over medium heat. Add the thyme leaves and cook until they are crispy, 2 to 3 minutes. Carefully add the Brussels sprouts to the pan (they will cause a spattering ruckus), and cook over medium heat until they are tender and starting the brown, 7 to 10 minutes.
4. Add the pecorino cubes and cook, stirring gently, until the cheese starts to melt around the edges, about 3 minutes. Season with black pepper and serve immediately.

Courtesy of Jamie Oliver, Rachael Ray, Gordon Ramsay
Leave it to the food pros to add some special flavor to their versions of the ALS Ice Bucket Challenge, which has been sweeping the nation on social media the last few weeks.
Read More
FILED UNDER:
Aaron Sanchez , Andrew Zimmern , Buddy Valastro , Christina Tosi , David Chang , Eric Ripert , Food , Food News , Gordon Ramsay , Guy Fieri , Health , Jamie Oliver , John Besh , Kitchens , Mario Batali , Paula Deen , Rachael Ray , Restaurants , Robert Irvine , Stars & Chefs , Tim Love , Wahlburgers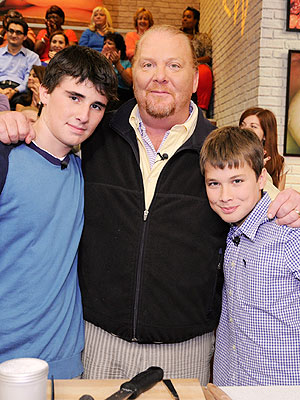 Donna Svennevik/ABC/Getty
Mario Batali is, naturally, the head chef in his home, but The Chew co-host has always had plenty of backup: sons Benno, 17, and Leo, 16.
"They've always participated in the kitchen, and they've known how to cook since they were walking," Batali told PEOPLE at Monday night's launch party in N.Y.C. for Eat (Red) Drink (Red) Save Lives, an AIDS fundraiser. "Leo makes a really killer beef taco, and Benno makes a stuffed cheeseburger with Gorgonzola inside the burger."
Read More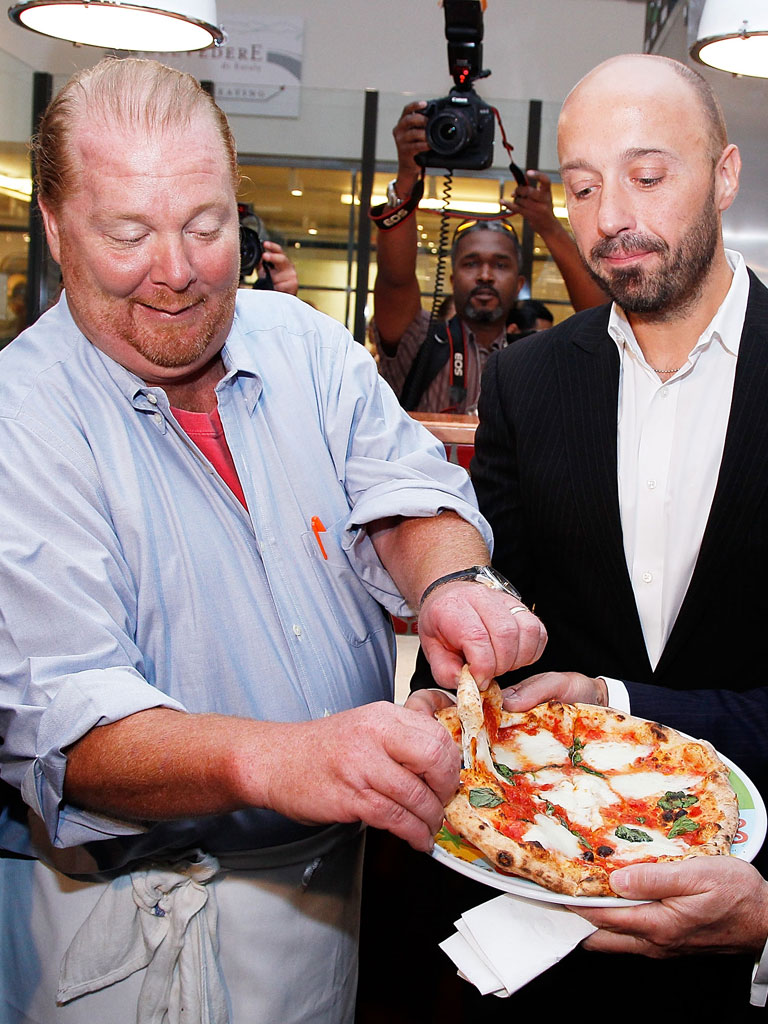 Joe Kohen/WireImage
Italian gourmet megastore Eataly is about to get even more mega.
The massive stores, co-owned in part by chefs Mario Batali, Joe Bastianich and Lidia Bastianich, mix elements of food halls, wine shops, specialty grocery stores, cafes, restaurants and even cooking classes in one location. Although there are 27 Eataly outposts worldwide, there are currently only two in the United States: New York and Chicago.
Read More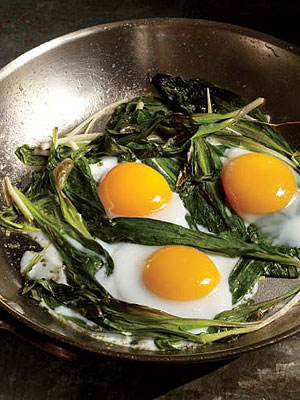 Gentl and Hyers
After having an extraordinary meal in a French bistro, do you ever think, "If only I could make food like that at home"? Well, now you can, if Jody Williams has anything to do about it.
Read More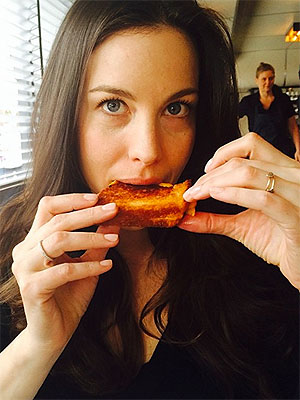 Courtesy Mario Batali
Sometimes it's the simple things in life that give you the most pleasure. For Mario Batali and Liv Tyler, it was noshing on grilled cheese sandwiches together at an iconic New York eatery.
Read More