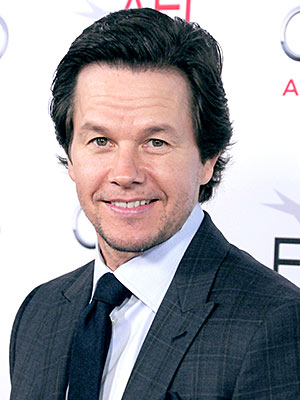 Barry King/FilmMagic
Chocolate, ice cream and bourbon! Who can argue with such a birthday gift?
Read More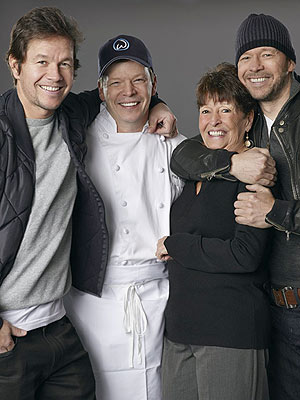 Courtesy A&E
Despite having found success with his family-owned burger business Wahlburgers, Mark Wahlberg reveals that he was initially against the eatery's playful name.
Read More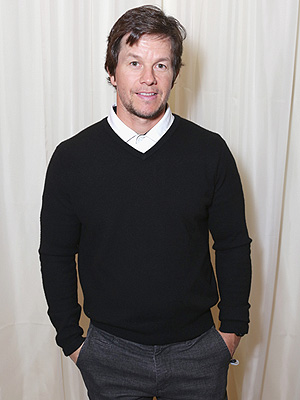 Tiffany Rose/WireImage
Now we know how the Daddy's Home star keeps his energy up while pumping iron at the gym.
Read More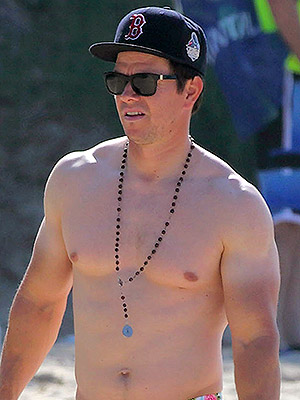 FameFlynet
What It Is: The Power Plate, a vibrating platform that helps your muscles activate and loosen up for a more effective workout. Mark Wahlberg is a huge fan—he's used it for over a decade to enhance his intensely athletic lifestyle.
Who Tried It: Julie Mazziotta, PEOPLE writer and reporter
Level of Difficulty: 3 (It's mostly a relaxing, almost massage-like experience, but the vibrating can get to you!)
I'm starting to understand why Mark Wahlberg is so obsessed with "Good Vibrations."
I'm on to my third move on the Power Plate, a vibrating platform that you can use for tons of different exercises—think planks, lunges, and more—and the shaking plate is actually soothing my achy legs.

Even though I'm still working my muscles as I hold a longgggg squat, I can feel my normally tight hips loosen up, and the movement into my next four squats get easier instead of harder.
RELATED: We Tried It: The Pilates Class Responsible for Vanessa Hudgens' Incredible Abs
Wahlberg, along with his trainer, Brian Nguyen, has used the Power Plate for over ten years to maximize his workouts. Instead of spending a half hour doing lunges, Nguyen explains, Wahlberg can spend just ten minutes on the machine and get the same benefits. Plus, it'll target even more muscles.
"You'll see a major improvement in your ability because you've taken muscle and recruited more," Nguyen explains. "It's like saying, okay guys, we need you people on this project, and god, this workload is getting heavier, so we need you guys on this too."
Courtesy Power Plate
Nguyen comes with Wahlberg when he's filming a movie with the Power Plate in tow (which is now much simpler thanks to the new, portable model), and the actor will typically start his day on set by just plopping down on the machine and turning it on as he lightly stretches.
RELATED: We Tried It: A Dance Class Based on Justin Bieber's Music Video 'Sorry'
"He's always been that person who goes to the gym and hits it big," Nguyen says. "He had a ton of problems when I first met him in the movie Invincible, because he was pounding away at leg curls and leg extensions, and when he got on the field to actually run, this muscle pulled, this muscle pulled, because its just not organic the way he was working out."
"The guy still does bench press 225-250 lbs., which can reek havoc on your shoulders. But with the plate, just one shoulder stretch is such a good release to him that he can go and do a heavy day tomorrow."
Nguyen says that as Wahlberg prepares for his role as a Boston cop in Patriot's Day, they'll ramp up his workouts with high intensity interval training mixed with stretches on the Power Plate.
I was skeptical, but I'm notoriously lazy about stretching—my habit of skipping it even caused a year-long muscle injury that's ended my marathon-running habit—and the Power Plate basically does the work for you. Instead of half-heartedly flopping back and forth on a foam roller, I could just place my sore calves on the platform and they felt as good as new.
RELATED: Scotchy Scotch Scotch: A Will Ferrell–Themed Bar Opens in New York City
The only problem? It's not THAT portable or convenient. While the new, personal model isn't bolted to the ground like the older version you'll find at the gym, it still weighs around 40 lbs. And unless you're one of the lucky folks who won big in Powerball (or another of Nguyen's superstar clients like Kate Hudson and Will Ferrell) it doesn't come cheap at $1,995.
In my tiny, overpriced New York apartment, I'll stick to occasionally using my foot-long foam roller.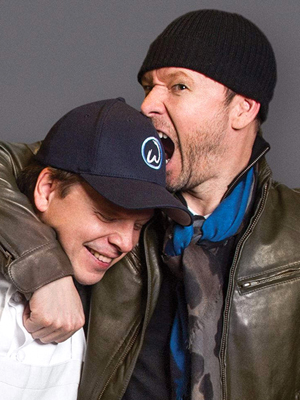 A&E
Wahlburgers, the burger chain started by brothers Donnie, Mark and chef Paul Wahlberg is expanding in a big way.
Read More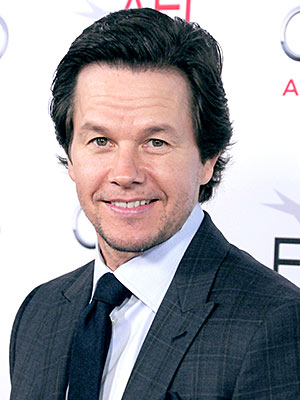 Barry King/FilmMagic
Mark Wahlberg seems to know that when it comes to the holidays, there's almost no symbol more indicative of the fantasy-reality disconnect than the family Christmas card photo.
Read More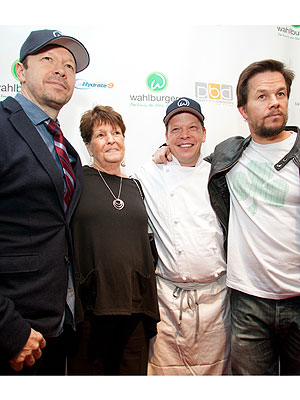 Courtesy Wahlburgers
You could say that Wahlburgers, the burger business started by brothers Donnie, Mark and chef Paul Wahlberg, is beefing up.
Read More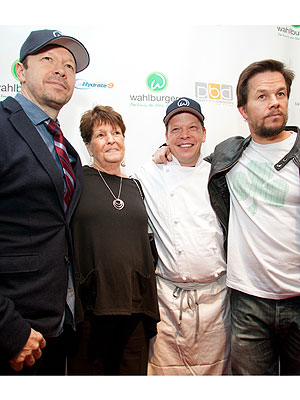 Courtesy Wahlburgers
To fortify them for another round of blackjack or slots, revelers in Las Vegas will soon have another option for sustenance: Wahlburgers, the burger company started by brothers Donnie, Mark and chef Paul Wahlberg, has just announced plans to open there.
Read More
]
There's a lot more going on than just frying meat patties in the upcoming season of the Emmy-nominated A&E reality show, Wahlburgers, which stars Donnie and Mark Wahlberg and their friends and family members as they live, love, sing and serve food at their Boston burger joint.
Read More
FILED UNDER:
Burgers , Donnie Wahlberg , Food , Food News , Food on Film , Jenny McCarthy , Mark Wahlberg , Restaurants , St. Patrick's Day , Stars & Chefs , Wahlburgers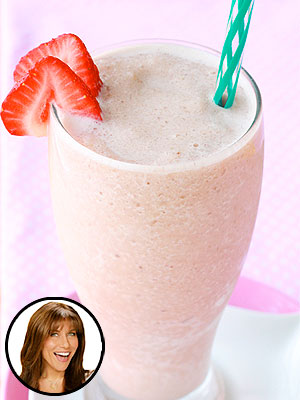 Courtesy Hungry Girl
Lisa Lillien is the author of the popular Hungry Girl website and email newsletter, featuring smart, funny advice on guilt-free eating. She is also the author of eight Hungry Girl cookbooks, five of which debuted at number one on the New York Times Best Sellers list. Read her PEOPLE.com blog every Monday for slimmed-down celebrity recipes and more.
Read More