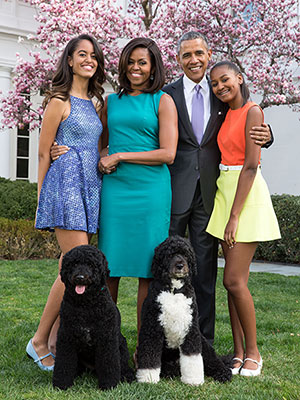 Pete Souza/The White House via Getty
The Obama family is downsizing.
Read More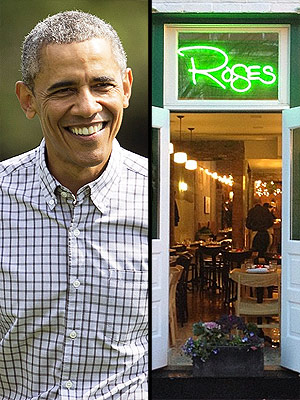 Manuel Balce Ceneta/AP; Courtesy Rose's Luxury
When you're the President—and it's your birthday, no less—waiting in line at one of Washington, D.C.'s hottest restaurants is just not an option.
Read More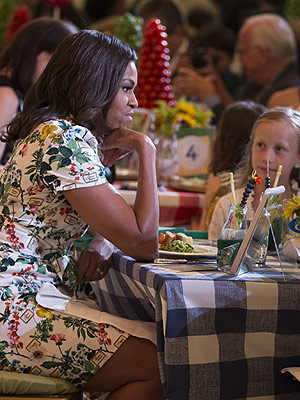 Kids are notoriously picky when it comes to food.
Read More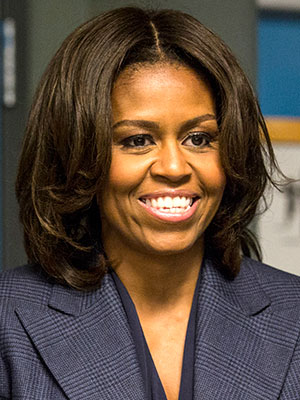 Andrew Burton/Getty
Michelle Obama is making her mark on the White House dining room.
Read More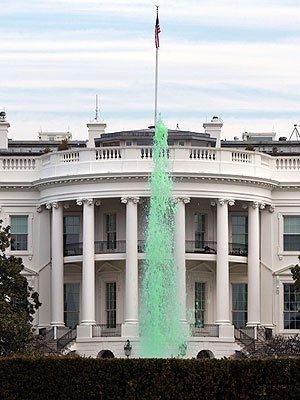 Jacquelyn Martin/AP
The green necktie has become almost obligatory, but President Obama, who can claim a great-great-great-grandfather from the Irish village of Moneygall, did more than just sport the color of the day. He put it in the White House water.
Read More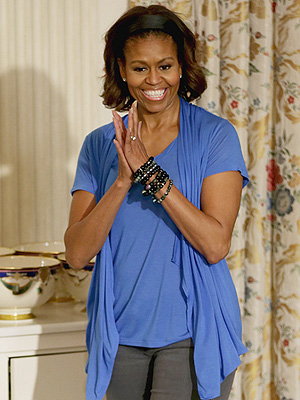 Chip Somodevilla/Getty
Michelle Obama took on a big home project.
Read More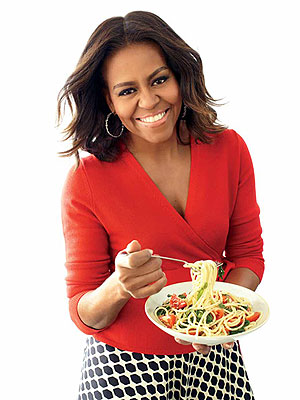 Courtesy Cooking Light
It's hard to believe there was ever a time when Michelle Obama wasn't on a healthy-eating track.
But, prior to entering the White House, she learned on a visit to her daughters' pediatrician that their diets weren't as good has they could be. "I thought we had it all together," says the First Lady, who graces the cover of the Cooking Light's March issue. It's the magazine first non-food cover in its 28 years of publishing.
Less takeout and processed foods, and more healthy home-cooked meals helped the full-time working mom turn it around.
"By the time we went back for the next visit, our pediatrician said, 'What have you done? I haven't seen these [body mass index] numbers change in this way in a while," Mrs. Obama recalls in the magazine's Family Dinner issue.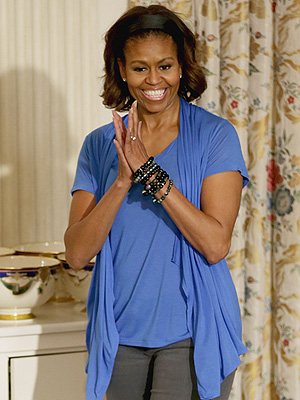 Courtesy Cooking Light
Now celebrating the fifth anniversary of Let's Move! — Obama's national program to fight childhood obesity — she shares how her own childhood helped shape her views on eating.
"[My mom] was famous for her lemon chicken," Mrs. Obama shares. "And that was a good Sunday dish." The rest of the week consisted of roast beef sandwiches (on Monday and Tuesday), lasagna for weeknight dinners, fish on Fridays, and the "unfortunate liver Wednesdays."
"There was a pattern to what we ate," she says. "There ware familiar flavors … we would sit around the table with the plastic tablecloth, and that's when we would catch up and we'd talk about what we were eating, talk about what was going on in the day."
She now shares the same sentiment with her own family. "[Between 6:30 and 7 p.m.] is the most important time of the day," she says.
One of her biggest food influences: former White House chef Sam Kass. "He was a core of our processed-food elimination," she says. "He said, there's nothing wrong with mac and cheese, but it's got to be real food … cheese dust is not food."
For more on Michelle Obama's interview — and the magazine's new Let's Move!–inspired curriculum Let's Cook! —pick up the March issue of Cooking Light.
–Michelle Ward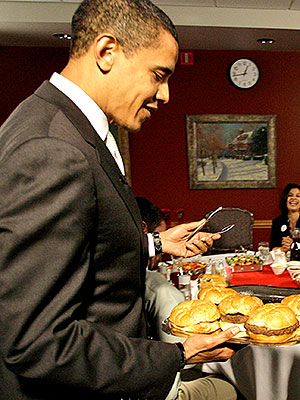 Alex Brandon/AP Photo
Every time President Obama opens his mouth, people listen. And when he shoves something in there, people pay attention.
Read More