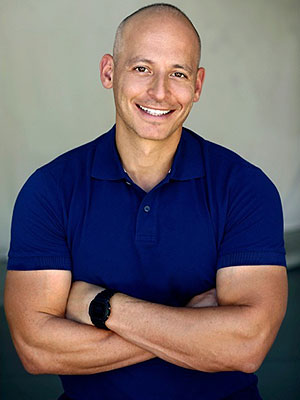 Courtesy Harley Pasternak
Harley Pasternak is a celebrity trainer and nutrition expert who has worked with stars from Halle Berry and Lady Gaga to Robert Pattinson and Robert Downey Jr. He's also a New York Times best-selling author, with titles including The Body Reset Diet and The 5-Factor Diet. His new book 5 Pounds is out now. Tweet him @harleypasternak.
As our understanding of human nutrition grows, we must revise our misconceptions and accept new truths. For example, we now know that eating fat isn't what makes you fat. Nor is losing weight just a matter of consuming fewer calories. Recent research about the human microbiome is also changing our understanding of the role of bacteria and other microbes in how we metabolize food.
We have found that certain so-called "health foods" actually aren't all that healthy. Look at former all-stars like orange juice, granola, rice cakes, fruit leather and low-fat salad dressing, for starters. We've also demonized certain foods, only to find out later that they have benefits of which we were not aware or that we thought were trumped by what we thought were their flaws.
The following three foods have been considered unhealthy for decades, but now it's time to accept a new reality.