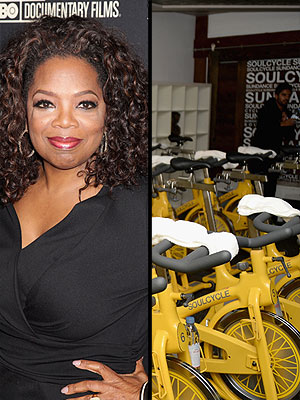 Paul Redmond/WireImage; Andrew H. Walker/Getty
Oprah Winfrey has shared her love of SoulCycle in the past — she even celebrated her 60th birthday with a ride.
Read More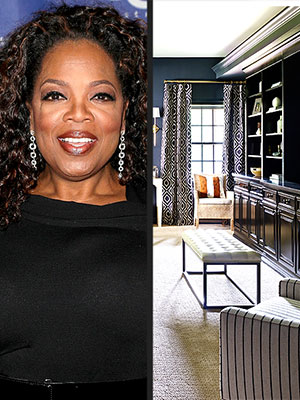 Courtesy OWN
What could be better than Oprah Winfrey offering to makeover every room in your home? Having the interior designer be Nate Berkus!
Read More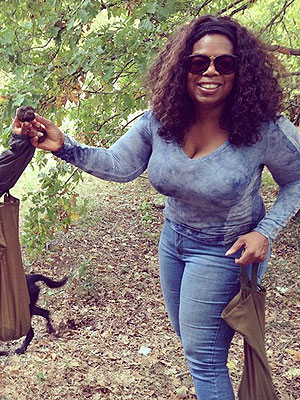 Courtesy Gayle King
When you're as crazy about truffles as Oprah Winfrey is, you'll go to the ends of the earth to seek them out. In her case, the earth was in Umbria, Italy.
Read More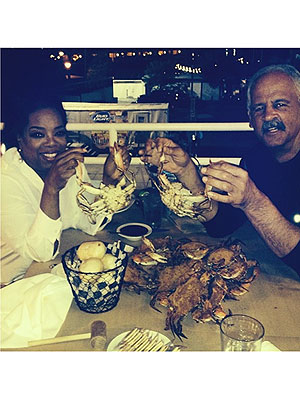 Courtesy Oprah Winfrey
Who says you can't go home again?
Oprah Winfrey did just that Wednesday night in Baltimore — the city where she spent almost eight years in her twenties (and hosted the local morning show People Are Talking for much of that time) — enjoying an al fresco crab feast.
Read More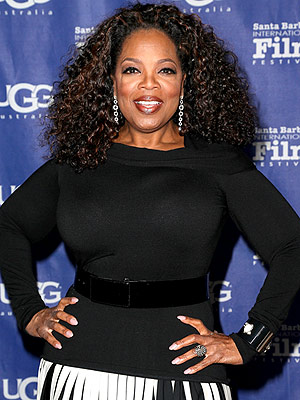 Imeh Akpanudosen/Getty
When it comes to cooking, what's one of Oprah Winfrey's favorite things?
Read More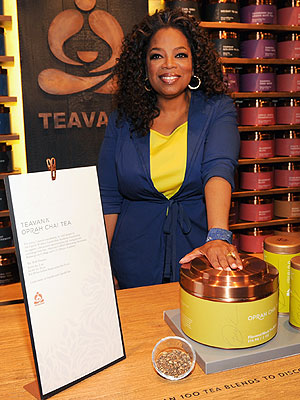 Kevin Mazur/Getty
WHAT: Oprah Winfrey's new Oprah Chai Tea, available at Starbucks and Teavana stores nationwide
WHO TRIED IT: Mark Marino, Deputy Editor, PEOPLE.com
WHY HE VOLUNTEERED: Pure curiosity — oh, and he loves Oprah.
Read More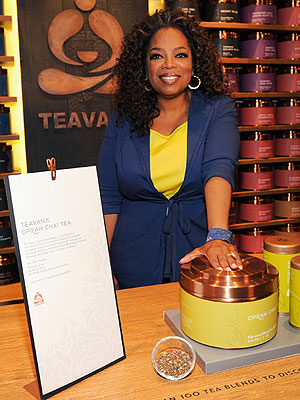 Kevin Mazur/Getty
Imagine you were just hanging out at your local coffee or tea shop, possibly a little undercaffeinated as you waited for your favorite brew to steep, and in walked Oprah Winfrey.
Read More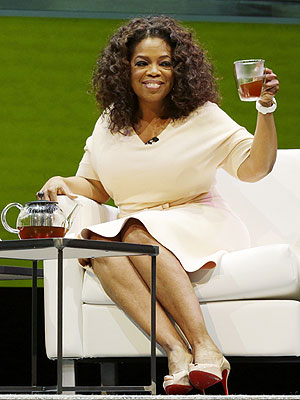 Ted S. Warren/AP
"One Oprah Chai, please!"
Yep, you might be hearing (or even saying) those words at Starbucks and Teavana stores soon; the queen of daytime talk is expanding her empire, announcing with Starbucks CEO Howard Schultz (above) Wednesday that she's launching her very own blend of tea.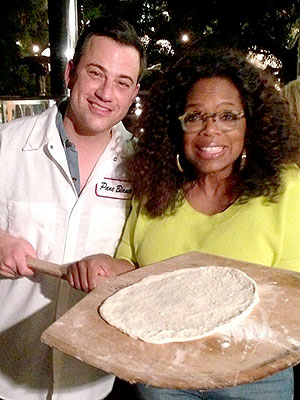 Courtesy Oprah
We're always down for a pizza party — but here's one we would have really loved to attend!
Read More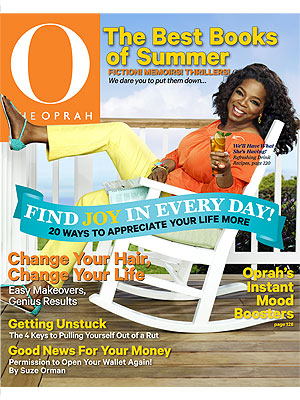 Courtesy O Magazine
What better way to dive into summer than with a light cocktail, courtesy of Oprah's recommendation?
With the help of juice enthusiast Eduardo Chavez, the media mogul, 59, shares a few of her favorite light delights in July's issue of O magazine.
Read More