Photo Courtesy Feeding America
Easy-dinner guru Ray calls this recipe "maybe even better than a Margherita pizza," so you know it's bound to be delicious.
Pizzette-Style Chicken Paillard
By Rachael Ray for Feeding America's 5-Ingredient Dinner Challenge
Serves 4

4 boneless, skinless chicken breasts (6 to 8 ounces each)
1 tablespoon olive oil, plus more for drizzling
Salt and pepper
2 cloves garlic, thinly sliced
1 ½ pints grape or cherry tomatoes, halved
A fat handful of fresh basil leaves, torn into pieces
1 pound fresh mozzarella, very thinly sliced or shredded on the large holes of a box grater
1. Butterfly and pound the chicken breasts into cutlets. Drizzle with extra-virgin olive oil and season with salt and pepper.
2. In a large skillet with a lid, heat 1 tablespoon extra-virgin olive oil (1 turn of the pan) over medium- high heat. Add the garlic and stir a minute. Add the tomatoes, season with salt, cover and cook to soften the tomatoes, 8 to 10 minutes, shaking the pan occasionally. Stir in the basil to wilt.
3. Preheat the broiler. Also preheat a large griddle pan, grill pan or skillet over medium-high heat. Cook the chicken for a few minutes on each side, then transfer to a baking sheet lined with a rack. Treating the chicken like a small pizza crust, spread with sauce and top with mozzarella. Broil to brown and melt the cheese.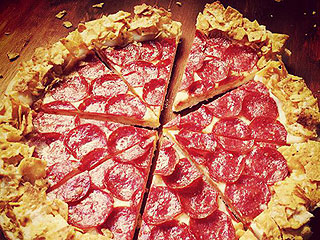 Courtesy Pizza Hut
If you're looking for a snack to chase your Doritos-flavored Mountain Dew, put a call in to Pizza Hut Australia now.
Read More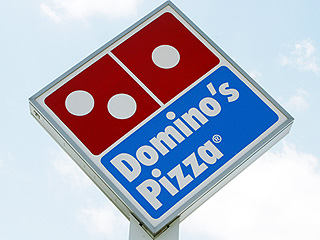 Joe Raedle/Getty
Prepare to be jealous: One guy made more than $25,000 designing pizzas … on the Internet.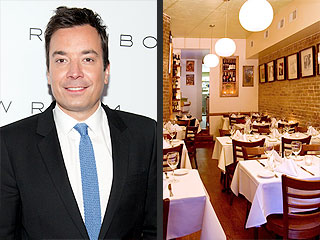 Noam Galai/Getty; Trattoria di Monica/Facebook
When in Boston, eat as Jimmy Fallon eats.
Read More
In her "Really Important Questions" video series, Elizabeth Banks proves she's not only hilarious, but that she also gives sage advice.
Read More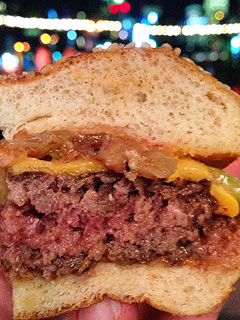 Morgan Gibson
This weekend we ate ourselves through the four-day food feast known as the New York City Wine & Food Festival — and we're still full.
Read More
FILED UNDER:
Andrew Zimmern , Barbecue , Bobby Flay , Breakfast , Burgers , Chocolate , Cocktails , Dessert , Food , Michael Symon , Pizza , Rachael Ray , Restaurants , Robert Irvine , Travel , Trisha Yearwood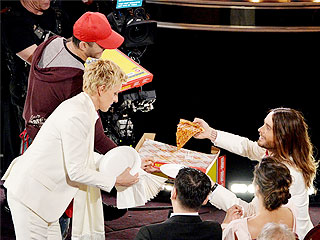 Kevin Winter/Getty
Edgar Martirosyan, who catapulted to fame after the world watched him bring 20 pizzas to Ellen DeGeneres at the 2014 Oscars, isn't resting on his insta-celeb laurels.
Read More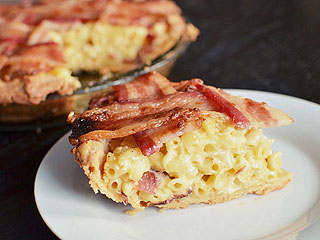 Courtesy Macey Foronda/Buzzfeed
Drank too much tequila — or vodka or rum or all three? We feel your pain … and your hunger.
Read More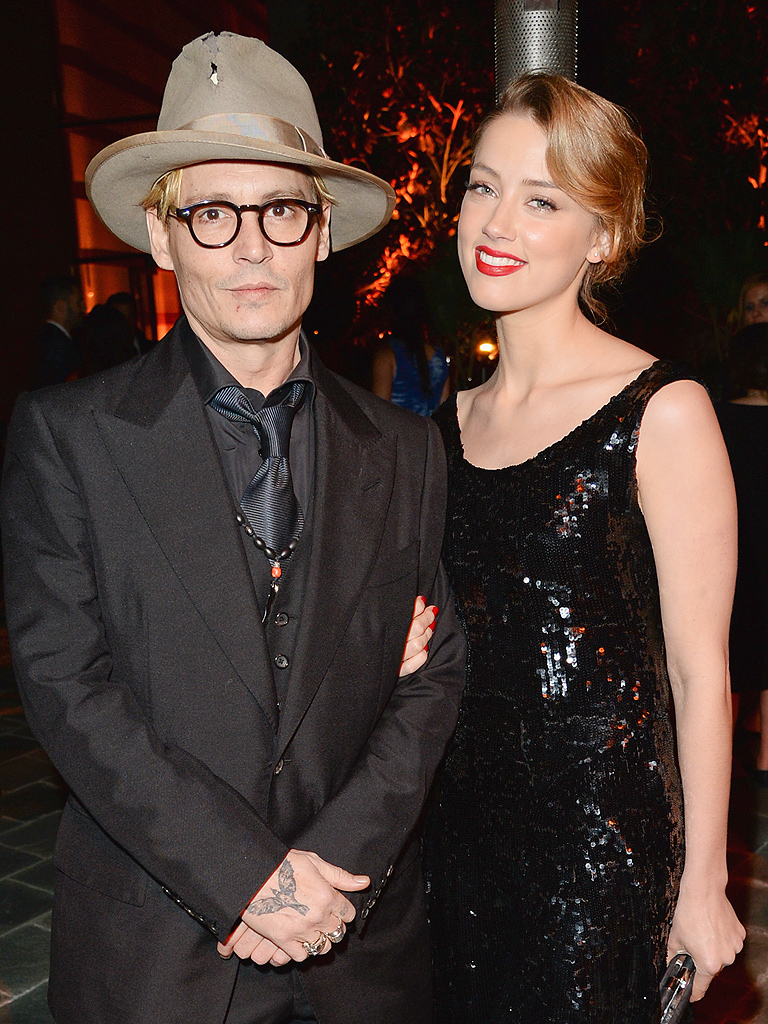 Jason Merritt/Getty
Johnny Depp is enjoying the Boston food scene!
The Transcendence actor has been hitting up some of Boston's most popular restaurants while in town shooting Black Mass, a film about Boston gangster Whitey Bulger.
Read More